Keeping fit and sexy with Barcode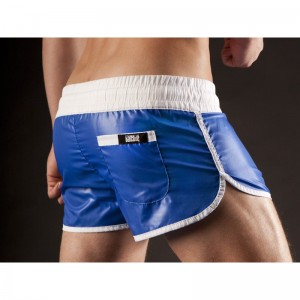 Barcode Berlin is one the world´s leading men´s sports & fetish wear label with 100% satisfaction guarantee.
The clothes are a distinct pairing of comfort and sex-appeal. Guys that wear Barcode-Berlin love to show their sporty and masculine side but especially for those people who love to be able to live their fetish. Barcode-Berlin loves fetish and having a large fetish fan base.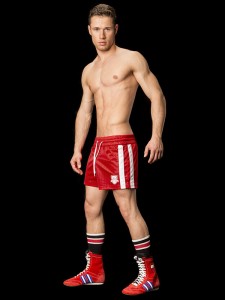 The Collection of Barcode-Berlin has a hell of a lot of different cuts, materials, special material processing and finishing touches. The result is a high quality and unique product that lets our customers stand out from the others.
But, I hear you ask, what are the best exercises once we get or super-sexy gear to make us even more desirable and sexy?
OK, so here are five simple exercises with a horny quotient to make you look good and feel good.
No 5. Walking
Walking is a great exercise that you can do with minimal physical exertion. 30 minutes of walking per day will increase your cardiac health and endurance.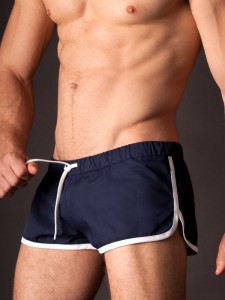 No 4. Stretching
If you happen to be a bit of a fitness buff then you would know that stretching is important for pre and post workouts to reduce injury. Stretching helps to boost circulation around the body and good circulation is very important for a man, especially if you want to be able to have sex. It also helps with maintaining a good range of motion and increases flexibility. Yoga is a good way to learn different techniques for stretching. During cold weather it can be good to stretch in the shower while it's warm to avoid injury.
No 3. Push-Ups
It doesn't matter if you're a Twink with muppet arms or a Bear with cuddly arms, you can still do push-ups in moderation and not ruin your physique. Push-ups can be done anywhere without any fancy gym equipment… although you will always look good in Barcode gear. This exercise is only one of few that provide a full body work out from head to toe. Push-ups help to increase your torso stability and arm strength, which is quite useful during the missionary position when you happen to be the one on top. Push-ups also help to keep your chest, shoulders, forearms and biceps feeling firm so the next time you're dirty dancing up against someone in the club they'll feel more than just one firm muscle.
No 2. Squats
Firstly, doing Squats will help to give you a nice firm butt that will make you want to take butt-selfies in the bathroom mirror. Secondly, Squats help to trigger the release of testosterone and naturally occurring human growth hormones within our bodies that can help to increase muscle growth and speed up metabolism, but more importantly, they help to increase your libido! And who doesn't want more libido?! And lastly, Squats help to build your core and leg strength that will make attempting positions such as Reverse Cowboy, Flying Spider and Seesaw much easier to achieve.
No 1. Sex
You just hoped this would be the main exercise didn't you? According to a study in America, having sex can boost the immune system, burn calories, reduce the risk of prostate cancer, improve sleep, and can help to reduce stress and anxiety. Sex can be an exercise in itself and having sex is going to be the best way to practice your skills. Keeping in mind that some of the other exercises in this list will assist in your endurance levels and manoeuvrability, it is clear that having sex is the best exercise for a gay man!
Thanks to https://gayaussie.co/5-simple-exercises-that-benefit-gay-men/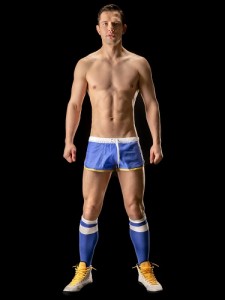 A promise of long-lasting durability kept by exclusively utilizing premium and pre-washed materials. Barcode-Berlin guarantee high quality standards by consistently monitoring the production, hence we exclusively produce in Europe.