The Eight Types of Gays I've Dated
by Terry Gee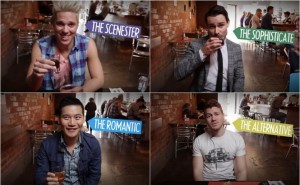 After yesterday's post about 19 year old Dylan, this just popped up on our Facebook feed.
Buzzfeed are all kinds of amazing; bringing us news, gossip, videos and many, (sometimes too many) hours of entertainment. They are also great advocates of gay life.
In this video released last year (but somehow we missed until today) it shows a first-person view of a man dating eight different types of guys. These men maybe a little stereotypical but the film has truth behind it and is both funny and interesting to watch.
How many of these have you dated and how many were missed off the list?