Your Parents Know You're Gay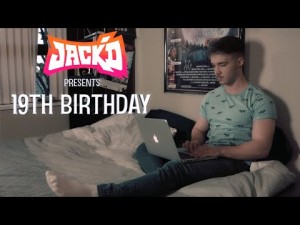 by Terry Gee
     We all have a coming out story. Some are sad, some are emotional and some are embarrassing.
Jack'd is a gay hook up app who also produce insanely funny marketing videos. Earlier this year they released the 'If Guys Acted in Real Life the Way they do on Gay Apps' video. A satirical look at the way some people behave online, re-enacted in real life.
Their new video is simply entitled '19th birthday'. Dylan is on his bed watching hard-core gay porn when his parents walk in with a present; his first smartphone. If that situation wasn't cringeworthy enough, they carry on to explain that they've been checking his internet history for years, know he's gay and have already added the Jack'd app to the phone so he can find sex. (The Dad's line at the end is priceless.)
Arrggghhhhh!
OK, so it's not as bad as some people we know who have had their parents discover they were gay by walking into the room while they're having sex, but this is still rather embarrassing – and funny.
We know it's a marketing campaign for a gay app, but Jack'd do put a lot of time and effort into their videos. The app is also pretty good.
You can watch the most embarrassing moment of Dylan's life (so far) below: