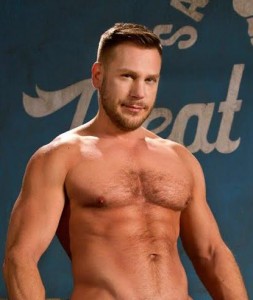 by Terry Gee   
       International porn star Hans Berlin will be performing at infamous fetish club Hard On next weekend.
Star of Lucas Entertainment's Raunch, Hans will be showing us why he's one of the hottest German's on the planet as he performs in a sex show live on stage. So all those times you've drooled over your computer screen wishing you could be in the same room as him – now you can!
Hard On is the sleazy, monthly club night which is open to everyone, but there is a strict dresscode is in place. This is a fetish club where dirty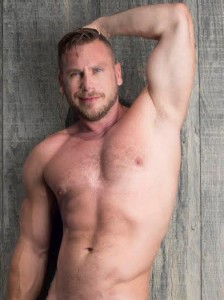 thoughts become reality and hard music empowers hard play. Being a Sports Gear party means you can finally wear those revealing shorts you couldn't pluck up the courage to show off on the beach or that tight wrestling suit that leaves nothing to the imagination. And if sports gear isn't your thing, you can still go in your leather or rubber outfits – but jeans and trainers/street wear will not be allowed. For more information check out the website.
So get your gear on and head down to Club Union on Saturday 22 August for sleaze, sex and of course, Hans Berlin.
Hard On is hosted by Suzie Krueger, one of the people behind Hotwired. We covered Hotwired Sports earlier this year and are already getting our outfits ready for the main Hotwired event next month – more to come about that soon!