DRAMA QUEEN by Jonathan Dahl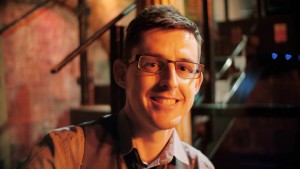 Hi, my name is Jonathan Dahl and I'm an actor. (Actually, that looks pretty impressive once it is written down.) I have wanted to be on stage since I was a child and now, thankfully, I am getting the opportunity to have a career in this side of 'showbiz'. I have written the first part of my story for Bent already but I'd love it if you'd care to join me for the second part of my story, and getting that first taste of real acting on a real stage.
As I mentioned last time, I was able to wangle myself some walk-on work as an extra in ITV's Emmerdale as they were using my school for some of the scenes. I have to say that spotting myself on screen, no matter how fleetingly, was (and still is) quite a turn on. Delightful though that feeling was, I wanted more so I looked for a way in to the legitimate theatre.
I began attending local drama classes at Leeds Civic Theatre, West Yorkshire Playhouse and Bradford Playhouse.
Firstly was the West Yorkshire Playhouse; I had seen an advert for a new project being launched for youngsters to get involved, which was aptly named WYP Out. This was a big production that was created by Michael Birch; and from this I landed a part in a show by Michael's wife, and also a director, Jude Kelly titled, 'It Shouldn't Happen To A Dog'.
I remember my first line of this very well "The reason I am morose Amanda, is that I stopped believing in God this morning and it may take me a little time to get over it". Judging from that you have probably guessed my role was the Vicar; In all honesty my time in that show I was feeling a tad morose, though not for my non-Christian beliefs. I just felt the show itself was rather lame, and once again (as in the school nativity) I wasn't happy with the character I had been cast to play.
During my following theatre piece, again directed by Jude Kelly, was a production of William Shakespeare's tragedy 'King Lear', this was also my first paid acting role. This, in my mind at least, meant I was now a legitimate actor as I was working with professional actors on a huge stage performing to a massive audience.
My moment had finally arrived, and, even though I was only part of the acting chorus I didn't care about that, I was on that stage with big names such as the lovely Michael Cashman and 'Till Death Do Us Part' star Warren Mitchell.
Warren was involved in a scene where Lear goes insane. He strips down and parades around the stage stark bollock naked. I had thoughts going through my mind at this point; if only the much younger actor who portrayed Lear's son had gotten his kit off – it would have been much more appealing.
Other theatre shows followed and I was involved in Arthur Miller's 'The Crucible', Ben Elton's 'Silly Cow', and a comedy farce called 'Habeus Corpus'.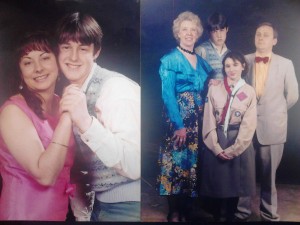 Catherine Cookson's 'Fifteen Streets' was a great play to both be in… and watch. I had a thing for one of the guys who had his top off in a few scenes, and as much as I loved his Geordie accent I had to control myself. I have also played Hareton Earnshaw in Bronte's 'Wuthering Heights'. Wish I could have done (sorry, played) Heathcliffe. The guy playing him was so buff I didn't know where to look when we were in the changing rooms backstage before a show.
I wasn't 'Out' at this time so had to control myself and be professional. I knew if I wanted to make it big (in acting that is; before you get any dirty minded ideas) any urges I had for someone had to remain anonymous at this time and I was happy with just the desires.
As my career took off in the theatre I started to think I wanted more than just be treading the boards – I wanted to move up a gear and do more in front of the cameras. This is when I decided to search for myself an agent in the hope of being put forward for professional castings.
For the third part of my acting write up please come back soon.