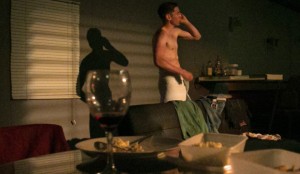 The UK, 2014, The Civil Partnership Act is ten years old, same sex marriage passes into law, it is a criminal offence to stir up hatred against people on grounds of their sexual orientation.  After years of struggle the final stigmas have been removed.  It is okay to be gay and being out isn't an issue.  And yet, homosexuality remains a taboo subject in English Football. Not one of Britain's 5,000 professional players is openly gay.  The national sport is leagues behind.
Just one week after the retired Aston Villa player Thomas Hitzlsperger reveals he is gay, theatre producers Working Progress Theatre Company and Hartshorn Hook Productions announce the tour and London run of Away From Home, a visceral new play that tackles the issue of homophobia in English Football.
Kyle is comfortable with his life as a male escort until the day he is hired by a premiership footballer, and finds himself falling in love.  But can Kyle maintain a relationship with a closeted footballer in a country where not one pro player is out? Can he go on pretending that the homophobia endemic in the game is nothing to do with him? Does he know what a relationship means, when, for him, sex has only ever been a transaction? Can he ever tell his friends – and his family – the truth?
Away From Home premiered last summer when it was granted the great honour of opening The 24:7 Theatre Festival, Manchester's annual new writing extravaganza.  It is co-written by Rob Ward and Martin Jameson, whom, with three decades experience in theatre, TV and radio (Casualty, Emmerdale, Holby City and numerous dramas for BBC Radio 4), also directs.  Ward, taking the part of Kyle, is a founder of Working Progress Theatre Company. Playing to packed houses, garnering rave reviews and receiving standing ovations, Rob Ward won the Audience Award for Best Actor at 24:7 and the work took the North West Equity Vicky Allen Memorial Award for best production.   It has also recently been nominated for three Manchester Theatre Awards – best new play, best fringe production and best fringe performance.  The winners will be announced in March.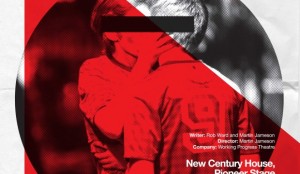 This production of Away From Home is supported by The Arts Council of Great Britain.  On 8th February FC United Bury will host a special performance of scenes from the play followed by a discussion with fans on the issue of homophobia in football before a match day. FC United was formed in 2005 by Manchester United supporters opposed to American businessman Malcolm Glazer 's controversial takeover of the club.