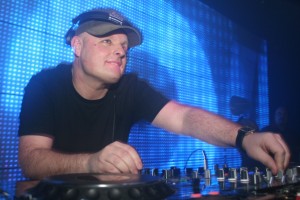 Dave Pearce is one of the UK's most in demand DJs and has sold over 1 million albums in the UK. Known for his euphoric style of uplifting trance with the odd trademark anthem thrown in Pearce is one of the true pioneers of trance, helping break what have become some of the biggest selling and best loved Trance Anthems. His legendry BBC Radio 1 Dance Anthems and Drivetime shows became the soundtrack to a generation. He gave artists like Tiesto their first guest slots on the station and helped champion the genre through his Euphoria and Gatecrasher residencies in Ibiza and his Delirium club nights at Ministry Of Sound in London and free beach parties across the UK. His Nulife record label scored numerous hits including the worldwide smash Ian Van Dahl 'Castles in the Sky'. He has amassed a loyal worldwide following for his weekly I-tunes podcast "Trancecast" and continues to support new talent giving the next generation of trance producers their first break during his Bedroom Producer slot featured in his weekly BBC 6 music Show.
This year sees Dave Pearce playing the Gatecrasher outdoor stage at Coloursfest in Glasgow, a full UK album tour and summer shows in Europe including Athens, Mallorca, Tenerife, Corfu, Rhodes and Zante. In the last 12 months Pearce has presented the top 100 Dance Anthems on MTV, created an album series The Dance Years for Ministry Of Sound and presented numerous shows for specialist music station BBC 6 Music including specials with Moby, Groove Armada, Calvin Harris, Pet Shop Boys and many more. New Years Eve saw him take Dance music to BBC Radio 2 where he also wrote and presented a series on Disco.
Dave has had prolific career in the media and music industry. He has been a pioneer and innovator in both music and broadcasting, presented radio shows on both sides of the Atlantic, hosted TV shows, written for national newspapers, compiled an award winning movie soundtrack, achieved sales of over 1 million compilation albums in the UK, created one of the UK's most successful dance labels – Nulife – and hosted on of Ibiza's most popular club nights.
Out Now: Dave Pearce Trance Anthem 2010