Birmingham Pride and Pride Ball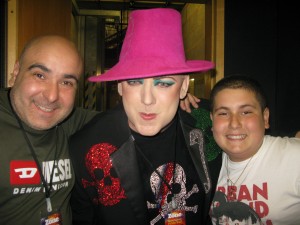 For many the Birmingham Pride Ball signals the start of the year's fundraising events around the UK and this year the organisers kicked off in style. Over 1000 guests from the LGBT community watched headliner Boy George thrill the audience, who were glad to see the boy back on top form, and giving the enthusiastic crowd a superb performance of both Culture Club and solo hits. As well as providing top class entertainment; boy bands, X Factor finalists and West End stars, the evening is an opportunity to present awards to some of the movers and shakers who work in the LGBT organisations, clubs and bars that provide so much across the Midlands
This year's superbly staged event raised a staggering £25, 624.Try not to miss next year's event which is scheduled for Friday 25th March.
Pride announces parade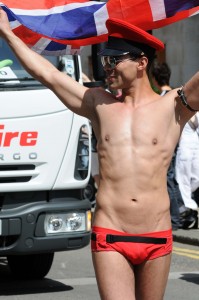 Birmingham's annual Pride weekend has been announced with the promise of a bigger and more colourful parade through the city this year.
The event, which last year attracted more than 90,000, is the UK's biggest free gay, lesbian, bisexual and transgender community festival.
This year the parade starts a weekend of celebrations in and around Birmingham's gay village on 29th&30th May
It will be launched from Victoria Square at 1pm on 29th May followed by a official civic send-off. There is also a bigger main stage than last year when Pixie Lott starred as well as X Factor's Diana Vickers and S Club entertainment also featured a village square, cabaret marquee, hundreds of stalls, bars, dance tent and fun fair.
Birmingham Pride for 2010 is theme Equality Through the Decades and is being supported by Birmingham-based GB Training Ltd, Birmingham City Council, The Nightingale and clubs, bars and businesses in the village area.