It's all part of the job.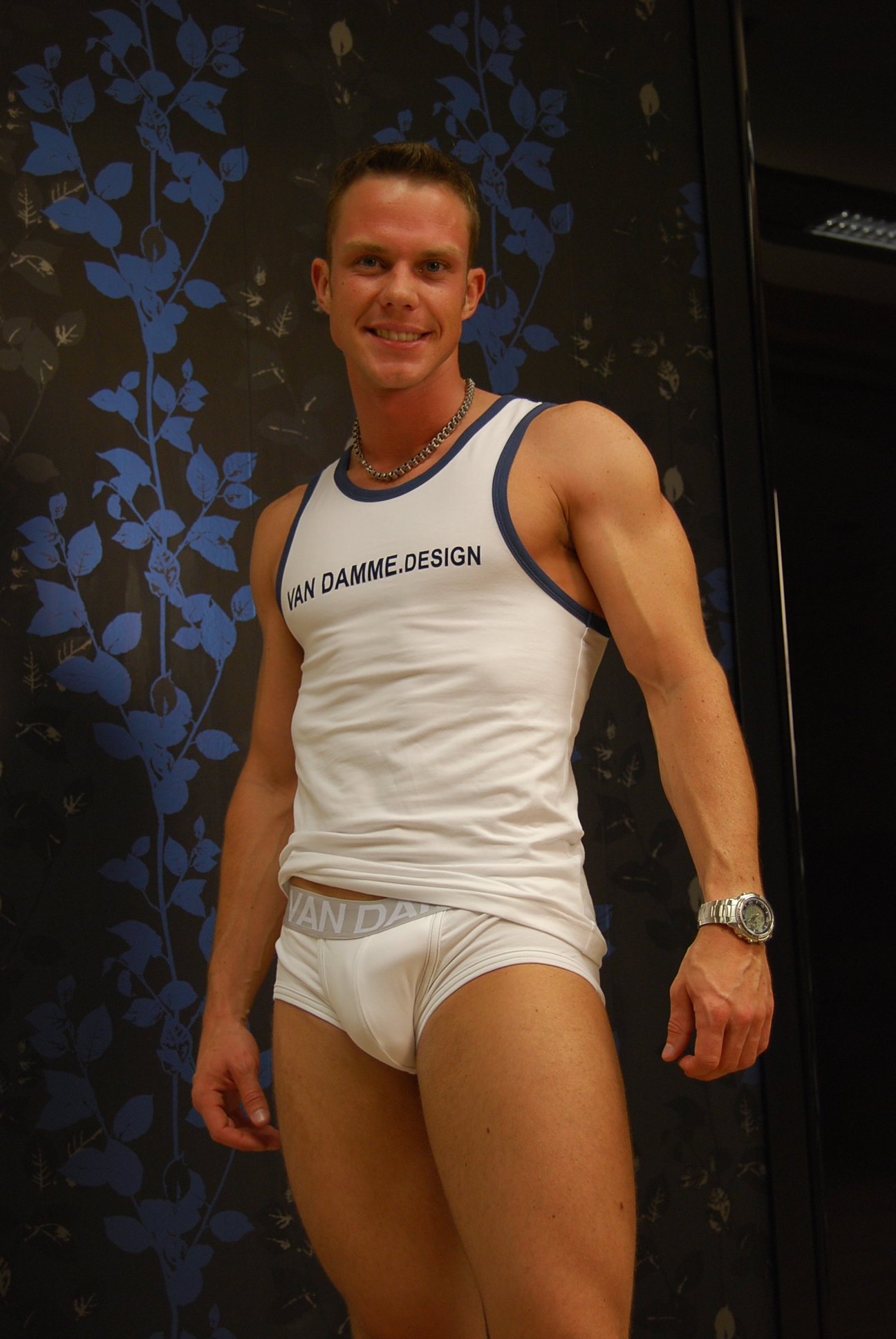 My idea of heaven is a very relaxing evening with my boyfriend – sitting on the couch together and watching some porn movies. I know what you're thinking: how boring! But it isn't at all. Fact is, I don't always need to party every weekend. Indeed, spending a nice evening with the guy I love and having a hot, sweaty shag with him is all I need.
Of course I watch porn all week as part of my job – cutting trailers, uploading material on to my site or even performing in front of the camera. As a result, I often don't really pay full attention and enjoy the action. I'm watching the timer, checking angles, making sure the production is pacey enough and that the sexy models are doing something exciting… but that's about it. But when it comes to watching porn with my boyfriend it's all totally different. We get a bottle or two of wine, some savoury snacks, a few lighted candles, pillows and a blanket, and then we cuddle up on the sofa to watch TV. Next to us is a huge box with more than 40 porn movies which I packed on a previous visit to the warehouse of my porn studio STAXUS in Amsterdam. Honestly, that office really is my idea of porn heaven. Can you imagine? A huge warehouse with 10 metre high shelves stacked with porn DVDs! Believe me, it's just great!
But which movies to choose? Twinks, Sport Ladz, Czech guys, American beach boys? Well on this occasion we decided to opt for some twinks who were paired up with college types. But not any Czechs. Believe me, I see enough of them in the supermarket around the corner. Indeed, I have – and I really do mean have – plenty of Czechs in the showers of my gym. I certainly don't need to see any more of them in a porn movie, that's for sure.
In the end, we had a lovely evening watching porn on the sofa – and needless to say we continued in bed with some activities afterwards. After all, we just had to practise some of the interesting positions that we'd seen performed just a few minutes before on the DVD. As always, however, it looked so much easier and hornier in the film than it did for us when we were doing it ourselves. Yeah, I know, it's totally stupid. I've been in the porn business and performing in movies for about 5 years now and yet I still get taken in by the tricks of the porn business, where everything is much more glamorous than the reality!
And maybe it is true what all my friends say about me. Sometimes I'm just thinking too much with my cock instead of using my brains.
I recognise this fact sometimes when I'm out shopping – especially when I'm shopping for clothes. Whenever there's a cute assistant who smiles nicely at me, who touches me in intimate places (to check the fit of the trousers, of course), and who tells me that I look gorgeous with his hard-sell pitch, you can guarantee that I buy the stuff immediately. Then I get home and discover that what I've bought is like some kind of old potato sack – but hey, the sales guy was just too cute! Recently I even bought a new kitchen table from IKEA – and all because there was a picture in the sales brochure with a cute, half-naked twink sitting on it. Alright, we needed a new table, but this one is just way too big for our small kitchen! As my friend told me afterwards when he helped carry the table back down the stairs to take it back to the shop, I really should've ordered the twink and left it at that!
Nevertheless, thinking with your cock can sometimes be helpful – especially when you're in the porn business. Indeed, my cock is a kind of guide for me when it comes to deciding whether a scene or a guy is right for my site or for the studio. When I see someone in a club and my cock starts twitching I just have to make an approach and talk to him. And I admit, sometimes it ends with sex – which, incidentally, is a much better test of whether the guy is worth a part in one of our porn movies. Such reactions will also help answer some of the letters that I receive from you all asking what it takes for a guy to be in a porn movie with me. In short, a nice body, a huge cock and the ability to stimulate my own hard dick!
You see, I always follow my (sexual) instincts!