Think of Warsaw and you probably think of concrete, lots of concrete. But not any more – Warsaw is a city that has risen, quite literally, from the rubble to become one of Europe's most vibrant, up-and-coming capital cities.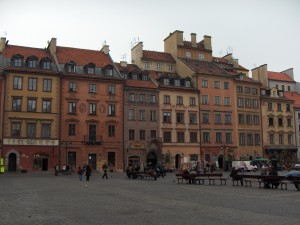 Since Poland joined the EU in 2004, modernisation has been the name of the game and improvements can be seen in progress all over the city's sprawling landscape. If you hadn't considered a short-break in Poland before, then now you should.
Unfortunately, Poland's president and prime minister, identical-twin double act Lech and Jaroslaw Kaczyniski haven't quite got the hang of the EU message yet and have said that the European Union's liberal policies on abortion and homosexuality threaten the country's devout identity. The media aren't too keen on ruffling any Catholic feathers either.
The West often thinks of Poland as homophobic, xenophobic and with a highly violent youth-culture. It is beginning to shed that image with the increase of foreign tourists coming into the country following their EU admission.
Great strides have been made over the last 20 years but a widespread anti-gay feeling makes it an uncomfortable place to be out and proud. All bars have some sort of screen so you can't see inside and photography is sometimes prohibited inside gay venues – but mostly you will find a cool and well-developed scene just waiting to be discovered.
As you might expect, Poland's gay scene is somewhat underground but there are a multitude of venues to choose from. In general the scene is very friendly and open – there are a couple of gay magazines around the city and you will be free and safe to get your gay fix in any of the recommended venues.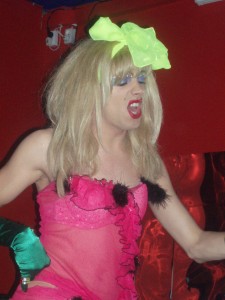 To mention just a few, Rasko is an intimate bar with regular drag shows and karaoke – but beware of some spectacular accents on the English songs!
Toro is a large dance club with regular shows and is open until very late at weekends. Adjacent to Toro, the new Eternal Club is unthreatening and has good old fashioned cheesy music and cheap drinks – a little taste of home.
Undoubtedly the gay place to be seen is the Utopia club, but it operates a very stringent door policy. Many Polish celebrities go to Utopia and the door policy is members/invitation only, so entry can be very difficult unless you know a regular or manage to sweet-talk the bouncer.
Much of the action goes on in the city's gay saunas. Fantom is the largest and has the most foreigners, although still the clientele is mostly Polish. Cruising outdoors at night is extremely dangerous.
You can expect your zloty's to go a long way in Warsaw. A meal with drinks for two should cost no more than £20 and a pint one of the Polish beers – Tyskie, Lech or Zywciek that you have found popping up in Wetherspoons over the last few months, shouldn't set you back more than £1.30, even in a club.
The city's tourist centre is the charming Old Town (Stare Miasto), which has a quirky olde-worldy feel – completely unlike the rest of the city. The Old Town was reconstructed brick-by-brick after it was destroyed in WWII and now has many of the city's finest restaurants and bars.
While you're in Poland, if you don't have time to make the 5-hour trek over to the Auschwitz Camp, there is now a free museum on the site of Pawiak Prison, which was used to imprison arrested Jews and Poles during Nazi occupation.
If you're feeling romantic then one of Warsaw's many parks, Lazienki Park is perfect for that spring stroll. It houses the 17th century Palace on the Water and is one of the most beautiful public parks in Europe.
We can also recommend the very reasonably priced Warsaw Zoo, which is just a short tram ride over the river from the Old Town. The zoo itself has had a pretty turbulent past; It was bombed during the Nazi occupation and by 1945 all the animals had either been killed, removed by the Third Reich or eaten by locals!  Thankfully, the conditions have improved greatly in recent years and the 40 hectare site attracts 500,000 visitors a year and the animals are given plenty of room to roam in their furry splendour.
After your sightseeing the perfect place to dine is the Old Town's Galeria Plataku which serves old-style Polish cooking in classy surroundings. Poland isn't known for its cuisine but you should find something very tasty somewhere in this menu.
If you fancy something other than the national dishes of herring or cabbage then the gorgeous Galeria Bali serves high-quality Thai food and has staff in silly clothes. You'll notice the shiny Buddha's from the outside and the menus come in something resembling the Domesday Book!
But if you're in need of a quick crêpe, then you can't get much better than from Lesbian crêperie Bastylia, with some very friendly staff and the finest pancakes in town.
On the east side of the city centre, Nowy Swiat is a cool and sophisticated street in the city centre with cafés, restaurants and some exclusive shopping which is well worth a visit..
The famous Palace of Science and Culture is the icon of the city that dominates the skyline which was given a gift to the city by Josef Stalin in 1952. Many Poles hated the building, as they saw it as a sign of Soviet power and a reminder that Moscow really is watching you. It now fits into the Warsaw skyline with other, more modern (and less threatening) skyscrapers and adds to the unique character of a city with an eye-opening past.
In its shadow is the highly recommended Friends Guest House. Friends is the only gay guest house in Warsaw and if, like me, you can't afford the Marriott or the Hilton then I'd give a big thumbs up. It's centrally located, near all the action and is the perfect base for your Spring break.
Essential box-off
You can reach Warsaw with Wizz Air 12 times a week from London Luton. Tickets
can be booked on wizzair.com or via the call centre on +48 22 351 9499 for as
little as £14.98 (one-way, including taxes and charges).
To view and book Friends Guest House online go to: www.gaystay.net/Friends/Warsaw/
For gay city guides in 5 European destinations visit the links below for hotels, clubs and gay tourist information.
Useful Information
Toro (Marszalkowska 3/5 T+48 22 825 6014)
Rasko (ul. Krochmalna 32a T+48 22 890 02 99)
Utopia (ul. Jasna 1 T+48 22 827 15 40)
Fantom (ul. Bracka 20 T+48 22 828 53 09)
Bastylia (ul. Mokotowska 17)
Galeria Plakatu (Rrynek Starego Miasto 23 T+22 831 93 06)
Galeria Bali (ul Jasna 22 T+22 828 67 71)