SINGLES
BABYPINKSTAR  VS. BONNIE TYLER
"Total Eclipse of the Heart"
Released: 29th January
From pop classic to energetic, schizophrenic rock masterpiece, "Total Eclipse of the Heart" undergoes violent resurrection at the hands of BabyPinkStar, reinvigorating it for a new generation.  Bonnie soars from soulful vocals to a gravely howl in but a breath, transforming a traditional ballad into a song of rage and despair.  Sure to be a hit down at Poptastic, it's glad to see Bonnie back!
Contact: Tony on 01642453425 or at info@manillapr.com
VANESSA HUDGENS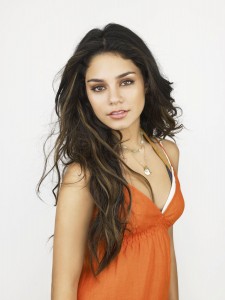 "Come Back to Me"
Released: 15th January
At only 17 years old, Vanessa has already appeared in the hit Disney movie "High School Musical", which has been a success both here and in the USA.  The film's soundtrack hit No.1 in the UK charts and across the globe.  This is Vanessa's debut single: a pop-perfect R&B tryst about love lost and, probably, never experienced.  I can't fault it for its technical mastery, but I wonder as to her sincerity.
Contact: Simon Jones or Kate Taylor at 02072879788 or simon@hackfordjonespr.com
TYKEN FT. AWA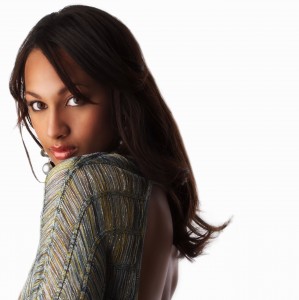 "Every Word"
Released: 15th January
Meaning "cheeky" in Swedish, Tyken hails from Gothernburg and consists of the London-based Carl Ryden and prolific Swedish DJ Frederik "DJ Nibc" Nyberg.  Vocals sweep out of the throat of fabulous R&B singer Awa Manne, who has been writing and recording in studios since the age 13.  Electro lovers will revel in the Axwell-style Swedish house sound of the vocal club mix whilst the funksters will groove on down to the Salthomen remix for the ultimate piano house hooks.
Contact: Claire Ashman/Christine Crowther on 020 8962 8040 or christine@getinvolvedltd.com
THE GAME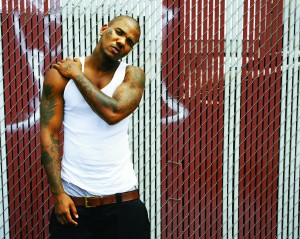 "Let's Ride"
Released: 15th January
The second commercial single from his sophomore album, "The Doctor's Advocate", the Game returns with this traditional, simple hip-hop anthem, produced by Scott Torch with a feel-good California-style string arrangement and a West Coast-heyday piano break.  Nothing spectacular, and probably good if you like that kind of thing, but not worth rushing to HMV for.
Contact: Chareen Steel on 0207 471 5498 or chareen.steel@umusic.com
MIKA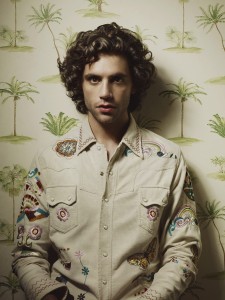 "Grace Kelly"
Released: 29th January
Operatic, sensational and more than a little camp, Mika sounds like Freddie Mercury singing the Scissor Sisters.  As Mika explains, "It was the fuck-off song to the music company that I was working with at the time."  And it shows.  Full of bitchiness and wit, "Grace Kelly" is a must-have in any homo's musical repertoire.
Contact: William Rice, Carl Fysh or Kelly Rush at 020 7434 7090 or firstname@purplepr.com
GRINDERMAN
"Get it on"
Limited Release 8th Jan
From a very unpromising start… this fuzzed up no nonsense rocking tune blitzed my earphones and had me banging my head to the punchy rhythm. Not to be confused with the T Rex classic, Nick Cave and pals go for the jugular with this heavy piece of trashthrash. They have an album in the offing and this as a limited release taster so, if you can't get this in the shops – go for the download.