Book Review – September 2010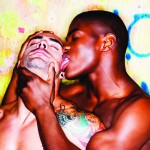 Kissed
It's probably impossible to say when exactly mankind began to kiss. But one thing is for sure: The kiss surely is one of the most successful "inventions" of our cultural history. Songs and books have been dedicated to it, as well as paintings and scientific treatments. Gay men know best that a kiss is often way more intimate than a quickie. And all of those who ever tried to justify the breaking of a heart with the popular excuse "But it was only a kiss" will have to reconsider their point of view after having leafed through KISSED and marvelled at this stunning collection of kissing pictures. The works of artists such as Jeff Palmer, David Vance, Justin Monroe and Howard Roffman are presented in this book.
£26.99 – Bruno Gmunder
---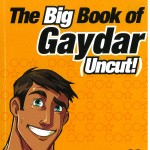 The Big Book of Gaydar (uncut) By JockBoy26
If you're gay you've got a Gaydar profile – don't pretend you haven't. It's your essential passport to a world of mates, dates and who-know-what. This is the first book to act as an insiders guide to the pleasures and pitfalls of this fantastic online network. Written by a guy who knows, Jockboy26 has seen most of it as he's trawled the service and met a host of characters. He offers advice on how to pick the right pics, how to present a cool profile and what (and who) to avoid.
£6.99 – Book Guild
---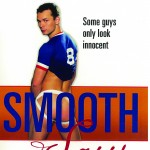 Smooth and Sassy
Edited by John Patrick
Some boys look innocent. But they shouldn't be trusted because once they get into the bedroom they become completely wild. Young men are available to satisfy your most secret desires or the most forbidden fantasies. Innocence lost? Hardly they know what they want and who they want it from.
£12.99 – Starbooks
---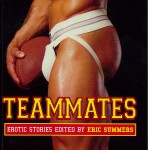 Teammates
Edited by Eric Summers
A collection of hot, theme-based erotica centred around the locker room and sports related stories. If readers have ever wished to take part in a locker room romp, or turn things sexual during a wrestling match or be paired with the best-looking guy on the football team, this anthology is for them.
£12.99 – Starbooks
---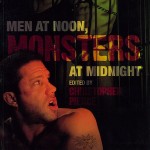 Men at Noon, Monsters at Midnight
Edited by Christopher Pierce
Sex is a beast and sometimes monsters can be terribly sexy. What gay man hasn't dreamt of being swept into the arms of a hot vampire or longed to be hunted by a sexy werewolf?
Horror movies and their creatures are often very homoerotic, where there this may only be a subtext, this sexually charged anthology shows the likes of Twilight just how it should be done.
£12.99 – Starbooks
---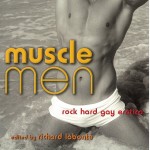 Muscle Men
Edited by Richard Labonte
Whether they are at the gym, in the locker room or especially in the steam room, hunks that look hard, work hard and play hard inspire fantasies the world over. Yes, hard men in stories to make you hard… you may not have the body but you can share in the play of these masculine studs.
£10.99 – Cleis Press
Comments via Facebook
comments