Radio Gaga – By Adam Lowe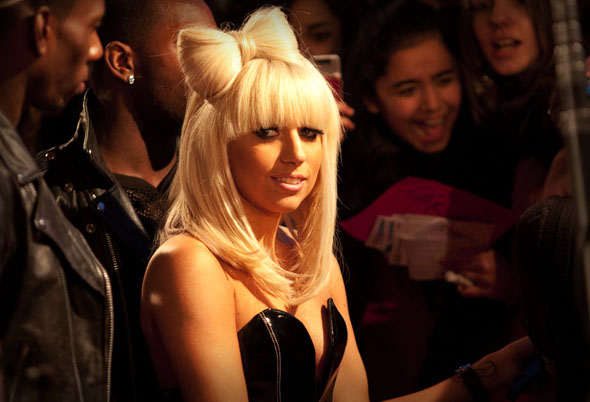 Lady Gagy has caused quite a stir in some departments. Adam Lowe digs deep into her short-term legacy to find out just what the appeal is.
When Lady Gaga was a little girl, she would sing along on her mini plastic tape recorder to Michael Jackson and Cyndi Lauper hits and get twirled in the air in daddy's arms to the sounds of the Rolling Stones and the Beatles. The precocious child would dance around the table at fancy Upper West Side restaurants using the breadsticks as a baton. And, she would innocently greet a new babysitter in nothing but her birthday suit.
It's no wonder that little girl from a good Italian New York family, turned into the exhibitionist, multi-talented singer-songwriter with a flair for theatrics that she is today: Lady Gaga. [Extract from her online biography – www.ladygaga.com]
Stefani Joanne Angelina Germanotta, better known as Lady Gaga, has managed to make a huge name for herself in just a couple of years. Aged only 24, she's already had what seems like a million albums (or rather, one album and a million reworkings of a second album), sparked controversy, and had everyone asking if she has a dick.
It has to be said that her very early offerings, 'Just Dance' and 'Poker Face', while more infectious than a Canal Street rent boy, were pretty standard pop tunes. They were nothing outstanding by any means. And the lyrics, of course, were often infamously embarrassing ('bluffing with my muffin'? Seriously?).
'Bad Romance' and 'Telephone' were pretty epic in terms of sounds and impact, but 'Alejandro' is pretty bland in comparison and the plagiarism (sorry, tributes) in the video are just appallingly insipid. Yes, we get that you're naughty, but wearing a PVC nun's outfit with a red cross at your gash just makes you look like a stripper who shops at Ann Summers.
So how then did she get a name as the most innovative popstar of the last few years? She's recycled Grace Jones, Goldfrapp and lots and lots of Madonna. She's borrowed heavily from some girl we apparently all used to love called Christina. She even had to dye her hair blonde because people kept mistaking her for Amy Declinehouse.
So what is the appeal?
Well, we at Bent have to confess, it beats us. Gays love to follow skinny, crazy bitches around. At least, they do if they're not too busy being skinny, crazy bitches themselves. They also love to think they've discovered something shocked and edgy, while revelling in all things camp and popular.
The average music-buying youngster is probably too young to remember Grace, too dumb to listen to anything other than Goldfrapp's T-Mobile soundtrack era, and too uninterested in old women swooping into Africa to steal babies. Therefore they can pretend Gaga really is as shocking and original as she feigns to be. Whatever. We don't care, so long as she makes good music.
THE EXPERTS ON GAGA
'My fans in the UK are so sexy and the people are so innovative and free in how they think about pop culture and music. I was in my apartment in Los Angeles getting ready to go to dance rehearsal when they called and told me [about 'Just Dance' reaching number one], and I just cried.' – Lady Gaga, quoted in Paul Lister's Looking for Fame: The Life of a Pop Princess
Biographer Paul Lister discusses, in Looking for Fame: The Life of a Pop Princess, how music industry execs initially dismissed 'Just Dance' as being unmarketable in the States because it was euro-pop. Similarly, he describes how radio programmers just wouldn't play the song. Instead Gaga took to performing on TV to highlight the track, and appeared on TV chat shows such as Tonight with Jay Leno and The Ellen DeGeneres Show. He points out that in 2009 over 100 TV shows had featured songs from The Fame (mostly 'Just Dance', followed by 'Poker Face').
'Just Dance' took 22 weeks in the Billboard Hot 100 to reach the number one spot, although it had already hit the number two spot in the Hot Dance Airplay and Hot Dance Club charts six months earlier. Gaga, then, was proving especially popular with hardcore clubbers, who were quicker to pick up her music than regular pop fans. The UK, however, was much quicker to warm to Lady Gaga, seeing her debut at number three and rise to number one the following week.
Lester explains this as 'being part of a lineage of innovative electronic dance music that has always struck a chord with the British public', and likens her to the 80s' roster of 'experimental synth-pop groups such as The Human League, Soft Cell, Yazoo, Depeche Mode, Heaven 17 and Eurythmics . . . up to present-day exponents of synthesized UK dance music such as La Roux and Little Boots'.
Lester also points out that the UK was ahead of the US in adopting Madonna and prefers to see Grace Jones as a 'pioneering figure at the forefront of radical, avant-garde fashion, performance and electronic funk-pop' as opposed to a fringe novelty.
In Lady Gaga: Extreme Style, Lizzy Goddman dissects the star's image, and sees it as a melting pot of 80s music, the New York art scene and burlesque. Goodman writes: 'a reporter asked her what art meant to her. Gaga's friend and noted photographer David LaChapelle answered for her: "She would die without art!"'
For Goodman, Lady Gaga's drive is summarised by a tattoo on her arm from the German philosopher-poet Rainer Maria Rilke, which in abbreviated form means 'Must I write?'. Goodman believes this 'encourages the resolute questioning of one's commitment to art . . . and for Gaga, always, the answer is yes'.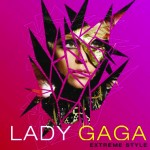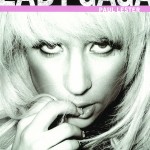 Lady Gaga:Extreme Style by Lizzy Goodman – £15.99 – Harper Collins
Looking for Fame the Life of a Pop Princess – £9.95 – Omnibus Press