Embrace the Summer Vibes with new Underwear Styles at Bent!
As the sun shines brighter and temperatures soar, it's time to bid farewell to the layers of winter and welcome the excitement of summer. And what better way to celebrate the season than by refreshing your wardrobe with some sizzling new underwear styles? Bent.com, the premier gay sex shop for stylish and daring men's underwear, is here to make your summer dreams come true with an incredible summer sale. Get ready to explore the scintillating collections from Addicted, Breedwell, and Sukrew, and indulge in the thrill of feeling sexy and confident all season long.
Unleash Your Inner Boldness For those who crave a touch of audacity and adventure, Addicted's new collection is a must-see. With a focus on contemporary designs, quality fabrics, and impeccable fit, Addicted brings forth a range of underwear styles that are as comfortable as they are enticing. Whether you prefer vibrant colours, provocative prints, or daring cuts, Addicted underwear offers an array of options to suit your individual taste. From boxer briefs to jockstraps and everything in between, their collection is sure to make a statement and add a dash of excitement to your summer wardrobe.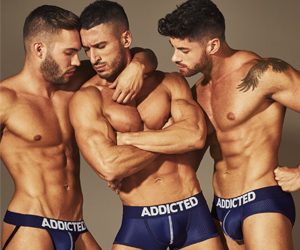 Customer Feedback:
"I recently purchased an Addicted jockstrap from Bent.com, and I couldn't be happier with my purchase! The fit is fantastic, and the unique design gives me an extra boost of confidence. I'm definitely turning heads this summer, or at least I am hoping to!" – Mark R.
Breedwell Fetish wear
If you're seeking to embrace your adventurous side and explore the world of fetish-inspired fashion, Breedwell is the perfect choice for you. Known for its bold and provocative designs, Breedwell offers an exquisite collection that combines sex appeal with fetish aesthetics. From harnesses to briefs with eye-catching details, their range is ideal for those who dare to push boundaries and make a statement wherever they go. Unleash your inner desires and let Breedwell become your summer accomplice in embracing your individuality.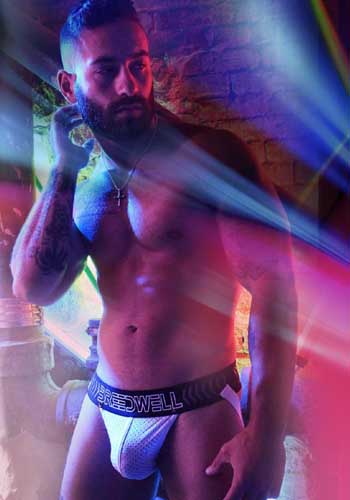 Customer Feedback:
"I've always had a fascination with fetish-inspired fashion, and Breedwell's collection at Bent.com exceeded my expectations. The attention to detail and craftsmanship are outstanding. Wearing their gear instantly elevates my confidence, and it's perfect for those steamy summer nights!" – Jason S.
Get Sensual! For those seeking a combination of comfort and sensuality, Sukrew's collection is a testament to their commitment to design and sophistication. Sukrew offers a range of styles that accentuate your assets while providing unrivalled comfort. From their signature U-shaped pouch design to their use of luxurious fabrics, Sukrew ensures that every piece feels as good as it looks. Embrace your sexuality and set the tone for an unforgettable summer with Sukrew's captivating collection.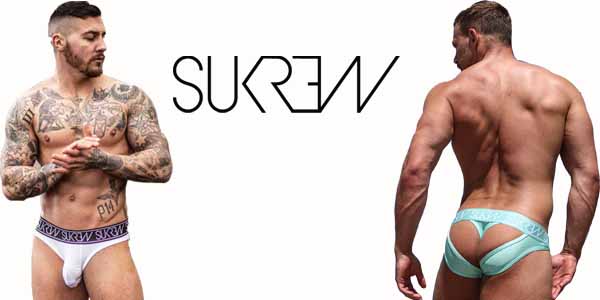 Customer Feedback:
"I recently purchased a pair of Sukrew briefs from Bent.com, and I couldn't be happier with my choice. The fabric is incredibly soft, and the contouring design provides exceptional support. Sukrew has become my go-to brand for both comfort and style, and I can't wait to show off my new underwear this summer!" – David P.
The Summer Feeling.
Bringing It All Together As the temperatures rise and summer's warmth fills the air, there's an inherent sense of excitement that accompanies this vibrant season. And what better way to enhance that feeling than by adorning yourself with new and sexy underwear? The summer sale at Bent.com presents the perfect opportunity to explore the striking new collections from various big fashion brands. Whether you're lounging by the pool, hitting the beach, or enjoying we have got you covered.
Not only are we all set to provide you with an upgrade on your underwear drawers, but we also have many other products that will put a smile on your face. How about a juicy gay dildo that will make you weak in the knees or a Fleshjack masturbator that provides you with an orgasm like no other. If kink is more your thing, fear not. We have a massive collection of BDSM, Fisting, Nipple Gear, Electro-sex and many other fetishes covered in our assortment.
The summer is coming and we are ready to make it one you will never forget. Simply go to www.bent.com and fill your boots.
Be you, Be Bent!