Alan Turing, tragic gay wartime hero and LGBT+ History Month
February, is LGBT+ History Month in the UK and thank you to our friends at Bent.com for linking to our article on LGBTQ+ history. PinkUK is a community LGBTQ+ listings site and we aim to demystify 'LGBT+ History Month' and explain why the Month is commemorated in February in the UK and in October in the USA and Canada.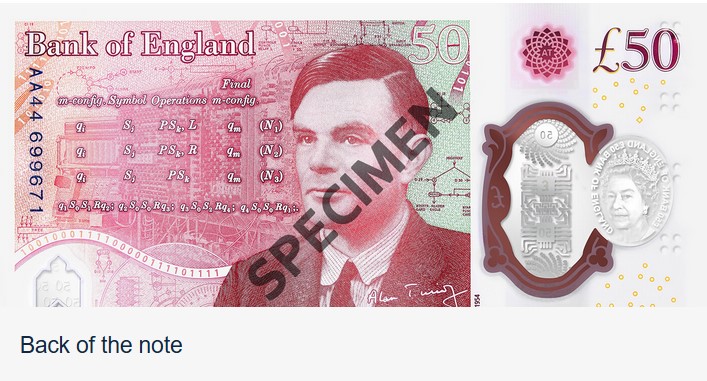 We look at gay wartime code breaker and mathematics genius Alan Turing who's now on the reverse side of the new UK £50 note. You may have seen the film The Imitation Game (2014), starring Benedict Cumberbatch as Turing, which tells his story.
In 1954, Turing who was wartime hero, saving millions of lives by cracking the Nazis' 'Enigma' military encryption and laying the foundation for modern computing, took his own life after being convicted of 'gross indecency.' This was at a time when all homosexuality was banned.
Turing was barred from his job in the intelligence services just because he admitted he was gay and suffered other penalties. Yet now he's on the UK's £50 note. How times have changed. More about Turing, LGBT+ History month and why it matters today.