Bill and Brandon Underwear, oozing with sexiness.
Bill and Brandon Underwear.
We are super happy to announce that we are now carrying the hot new Bill and Brandon Underwear collection!

Based in the UK these guys know how to make underwear. With their innovative technologies and original design they are experiencing great success in the UK and Europe. A lot of their growth is due to their very strong social media presence. They share great images of hot guys that show of how great the Bill and Brandon range looks on them. I mean, look at these….

What do you think, hot or not?
The shapes and styles they use really come to live when you wear Bill and Brandon, so much better on then when in the packaging. They excel in highlighting your figure, showing off all your assets. They keep adding new designs and we will be stocking all the best ones as soon as they come out. Watch this space.
As a UK company we always look to support local businesses, so for them to be based in the UK is great. Most big underwear ranges come from Europe or the USA. Another plus is that they seem very community aware and are loud and proud ambassadors for Penile, prostate, and testicular cancer charities. They have set up their own foundation to raise awareness for this. We love their "We care about your balls" slogan. Great to see companies giving back and informing people.
Why the Bill and Brandon range is a great investment:
Foremost, the underwear looks and is super sexy.
Made from long lasting quality materials.
Great prices, lower than many competitors.
Bill and Brandon show off all your assets brilliantly
You are indirectly influencing their charities.
At the moment we have 3 styles that seem the more popular.
BILL & BRANDON BLACK BAND JOCK – WHITE
This sexy number is outselling all others at the moment. An incredibly sexy looking jockstrap, with a bold wide black waistband featuring the Bill and Brandon logo in bold white lettering. Some of the great features are the hang free design for the pouch and the body defining fit. It has a super soft elastic waistband and available at a great price!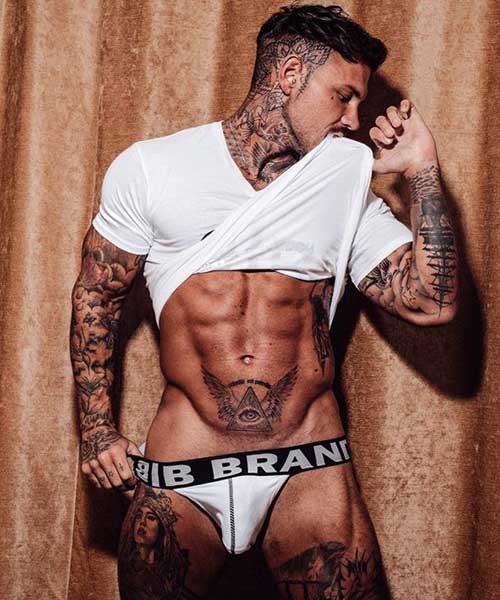 Bill & Brandon brief black
Don't be fooled by the simple design of this brief, it fits like a glove and looks super-hot! It offers premium comfort with a high tech super soft waistband. Made from soft and stretchy Fabric content. This brief is great for everyday wear and to show off in more public scenarios.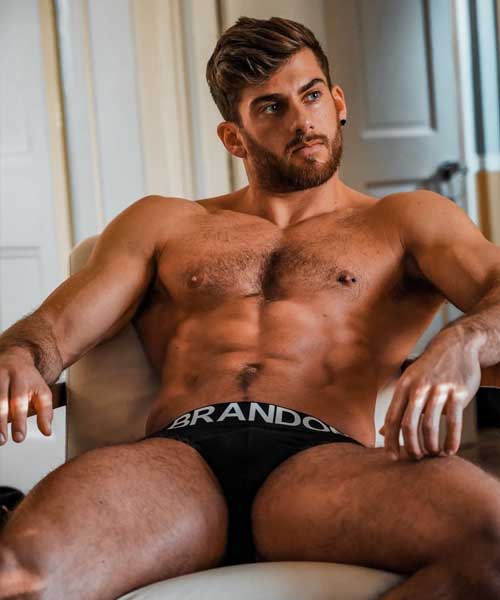 Bill & Brandon black Band jock
Another Jockstrap concludes the top 3 best sellers. Much like the white version it has all the benefits as set out above. The main difference is that this one is black and instead of the whole brand name across the waistband it features the shortened logo.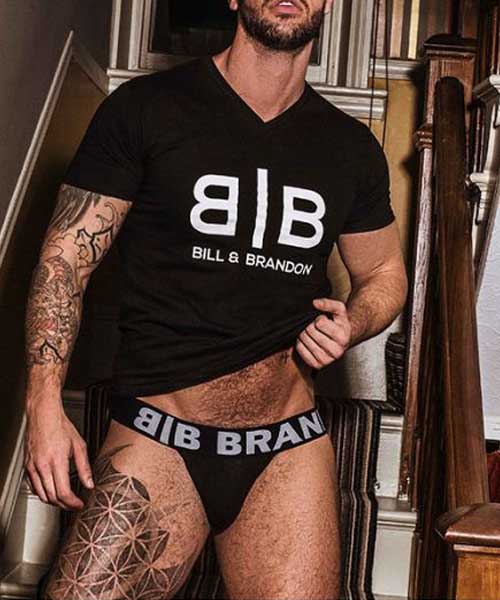 To view these items and the whole range click here:
At Bent we have many more underwear ranges in the unlikely event that Bill and Brandon is not for you. From fetish ranges like Breedwell and AD-Feisth to more fashion wear from Addicted, C-in2, Pump and others. So come in and have a look. Plenty to browse through. Don't forget, we are a gay shop with much more than just fashion. It is our aim to provide you with everything you need to have a good adult time. With that in mind we have 1000's of sex toys, Fetish items, BDSM gear, Sex essential and much more.
With Love
Team www.bent.com