Review: La bohème, Royal Opera House
by Adrian Gillan for www.bent.com 
Impoverished artists find inner riches! Bent's Adrian Gillan swoons at Puccini's atmospheric, sonorous and psychologically intimate masterpiece, La bohème, at the Royal Opera House!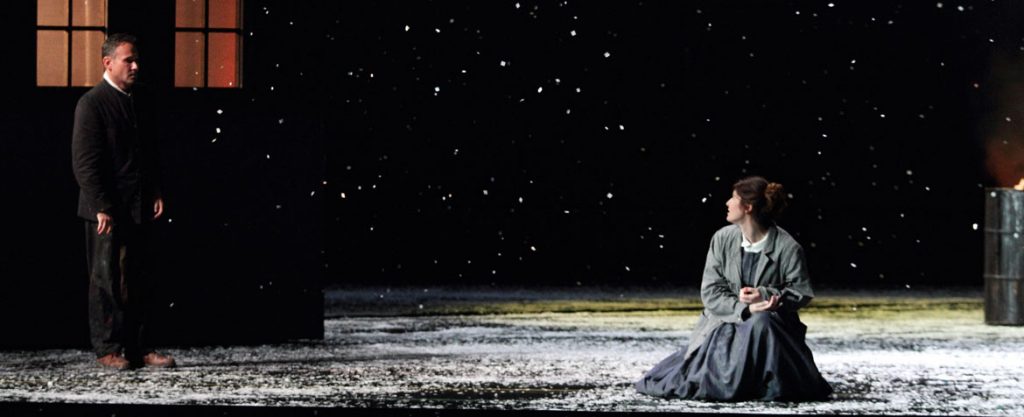 With its libretto by Luigi Illica and Giuseppe Giacosa, based on Henri Murger's Scènes de la vie de bohème, Puccini's La bohème quickly entered the operatic canon after its premier in Turin in 1896, under the baton of a young Toscanini, and it remains one of the most performed operas worldwide.
A work of dramatic genius, its musical sonority projects the clear arc of two bohemian couples and their friends as they come together, part and are finally united in selfless fellowship and a sublime grief. The opera is, incidentally, the overt inspiration for hit queer rock musical Rent – the setting transposed from Paris to New York; the background illness switching from TB to HIV/AIDS.
This superb 2017 production of Puccini's gem by theatre opera director Richard Jones (revival director Julia Burbach) is gorgeously designed; powerfully and movingly conveying the wealth divide between the young artistic protagonists and the Paris elite; perfectly combining the work's comic elements with a psychological naturalism that was so revolutionary back in the fin de siècle opera house.
Stewart Laing's sets take us from spartan attic, to luxuriant Parisian shopping arcade, to fancy restaurant, to bleak wintery exterior and back to attic – contrasting poverty and riches, public and private – amidst a well-nigh incessantly hypnotic snowfall as characters move fatefully and steadily ever closer towards a transcendent tragedy. In Act 3, the snow gliding slowly downwards as the chimney smoke lazily wafts aloft: utter visual magic! Mimi Jordan Sherin's evocative lighting integrates brilliantly – not least its occasional backlit-glaring gauzelike interaction with the snowfall between scenes.
Thrilling American tenor Charles Castronovo and Russian soprano Ekaterina Siurina are ravishingly moving as poet Rodolfo and his sickly seamstress lover Mimì – their Act 1 introductory arias and love duet heavenly, setting up motifs that then pervade throughout until Mimì's poignant death.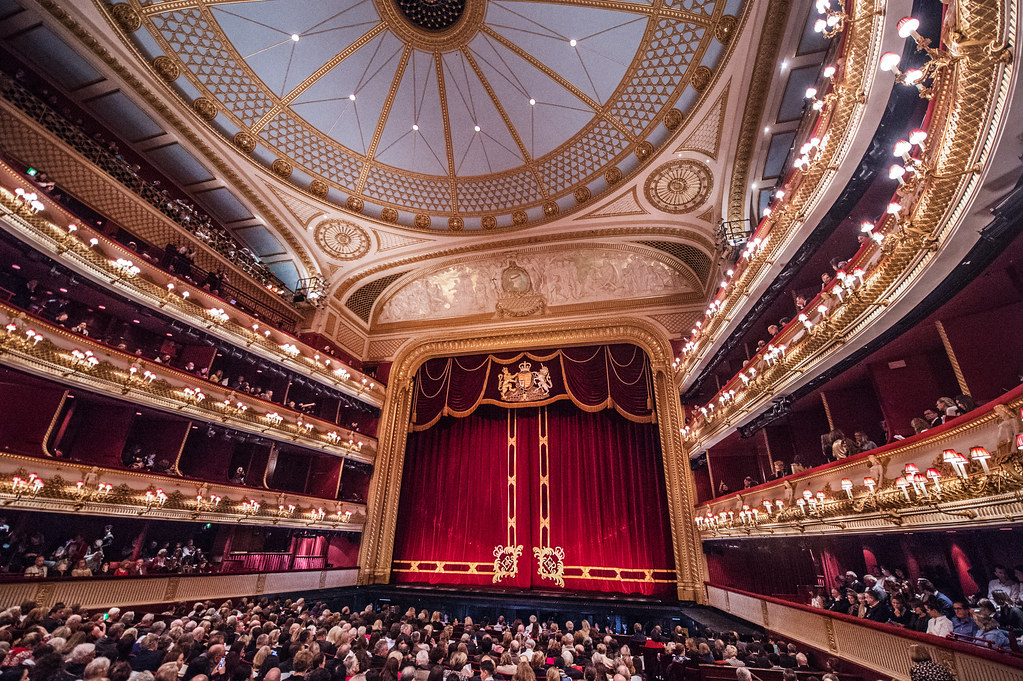 The idealistic, devoted Rodolfo – whose jealousy is only selflessly feigned in a vain attempt to help his ailing soulful Mimì – counterpoints deliciously with the tempestuous parallel relationship of his good but jaded and genuinely jealous painter pal Marcello (charming Polish baritone Andrzej Filończyk) and his equally goodly yet lusty, wily and spirited lover, Musetta, sung and acted with feisty guts by British-born Romanian soprano Simona Mihai, literally showing her knickers in her wonderful Act 2 intro aria!
The very soul of Bohemian camaraderie, this contrasting pair of couples is buttressed by Rodolfo's two highly characterful and loyal singleton flatmates. Endearing Hungarian baritone Gyula Nagy delivers a fine comic turn as musician Schaunard; complemented by velvety young Slovakian bass Peter Kellner as wry philosopher, Colline.
Two extremely effective duped comic cameos, too – from British bass Jeremy White as the bohemians' landlord, Benoît; and from British baritone Eddie Wade as Musetta's aging aristocratic lover, Alcindoro.
It is a credit to Puccini's conception and composition, and to this production's execution and casting, that the work's radical naturalism suffuses and glows throughout, avoiding melodrama – not least at the very end, as Mimì dies. Hats off, especially, to Sarah Fahie's clear yet powerfully subtle movement direction!
A particularly vibrant Royal Opera Chorus shows its class in Act 2 – as does the Orchestra of the Royal Opera House right through – under the ebullient baton of Emmanuel Villaume, who rightly urged the cast forward, bow upon bow, at the cathartic close.
Royal Opera 2019/20 Season
The Royal Opera's 2019/20 season features a host of much-loved revivals as well as over a dozen brand new productions, including two world premieres! Other forthcoming main stage highlights include Fidelio, Jenufa, Cavalleria rusticana / Pagliacci, Tristan und Isolde, Elektra, Lucia di Lammermoor, Madama Butterfly, Don Carlo and Tosca!
La bohème runs at the Royal Opera House until 27 May 2020. For more info and to book tickets for all Royal Opera productions: www.roh.org.uk
– ends –