Review: Otello, Royal Opera House
by Adrian Gillan for www.bent.com
Jealousy invokes jealousy, then tragedy! Bent's Adrian Gillan enjoys this simply-staged, powerfully-sung revival of Verdi's late masterpiece, Otello, at the Royal Opera House!
The Bard himself would surely have been in awe – even a little jealous – of the penultimate opera (1887) by his fan, Giuseppe Verdi, using Arrigo Boito's dramatically taut libretto, based on the 1603 play!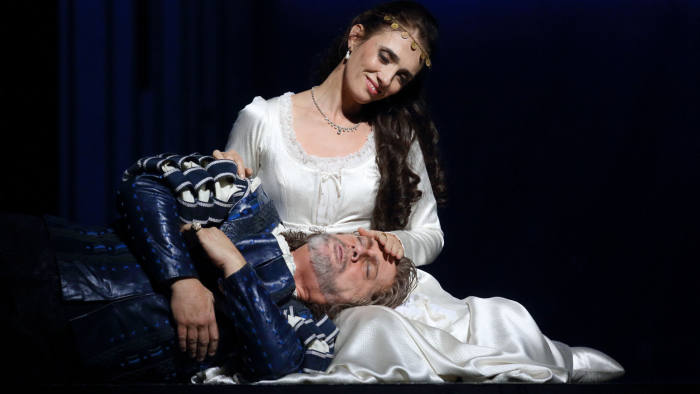 Director Keith Warner's current production of Otello premiered at the Royal Opera House back in 2017, the title role then shared between Jonas Kaufmann and Gregory Kunde – the latter now returning, solo.
Warner oversees a pared-down, overtly binary – white-black, light-shade, good-evil – design concept, rightfully throwing emphasis firmly onto the dramatic struggle, characters and, of course, glorious music.
Boris Kudlicka's deep open-plan semi-abstract set permits strong foreground-background relations, great both for bold entrances and exits and for crafty machinations and overhearings – aided by the occasional raised alcove stage, and by Bruno Poet's atmospherically shadowy high-contrast lighting. Kaspar Glarner's costumes are period-inspired, yet with an unobtrusively streamlined couture; and again stressing the monochrome moral dichotomy – pure Desdemona almost literally gleaming through.
Regarding the title role, whatever reservations one may have regarding veteran American tenor Gregory Kunde's acting are amply offset by his voice: from trumpet-heroic where needed, to heart-stoppingly floating – his Act 1 duet with wife Desdemona is as transcendent a piece of singing as you'll ever hear.
Kunde's Moor is a self-made slave-turned-warrior whose exotic mystery, success and new-found power breeds jealousy and suspicion from within Christian Venetian and Cypriot ranks, as they harness his skills to take on Muslim Turks, whilst still treating him as "the other", as a feared outsider, to be baited.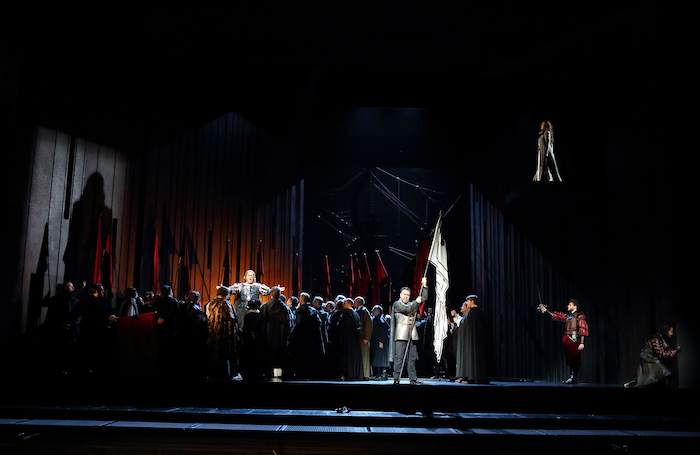 Albanian-born soprano Ermonela Jaho pretty much steals the show as Desdemona, culminating in a spine-tingling "Willow, Willow, Willow" death prelude sequence – a Catholicised hymn to honesty and purity that utterly spellbinds.
Jaho shares all-round singing and acting honours with Spanish baritone Carlos Álvarez whose jealously focussed and manipulative Iago toys and plays with all parties like a savvy cat with mesmerised mice, in the gratuitously nihilistic service of his "cruel god" – his envy of Cassio's promotion by Otello prompting him to plant suspicion and self-destructive jealousy in Otello's mind vis-à-vis Cassio and Desdemona.
British-Italian tenor Freddie De Tommaso shines as maligned Cassio, his devotion to Otello and to his own mistress being mistaken by Otello – due to Iago's scheming – for dissemblance and betrayal.
In smaller roles, Uruguayan tenor Andrés Presno delivers a desperately lovesick and malleable Roderigo, yet another of Iago's victim pawns; Australian mezzo-soprano Catherine Carby makes a staunch and dignified Emelia, Iago's noble wife; Scottish-Iranian bass-baritone Michael Mofidian is a fine Montano, notably in his Act 1 brawl with the drunken Cassio; British bass David Soar is the imposing Venetian ambassador, Lodovico; and South African baritone Dawid Kimberg is the crystal-clear Herald.
The Royal Opera's music director Sir Antonio Pappano conducts this world-class cast, the splendid Orchestra of the Royal Opera House and the sonorous Royal Opera Chorus in a well-measured manner, all to serve the story, rightfully and respectfully placing music and drama itself centre-stage.
Royal Opera 2019/20 Season
The Royal Opera's 2019/20 season features a host of much-loved revivals as well as over a dozen brand new productions, including two world premieres! Other main stage highlights include La traviata, La bohème, Fidelio, Jenufa, Cavalleria Rusticana / Pagliacci, Tristan und Isolde, Elektra, Lucia di Lammermoor, Madama Butterfly, Don Carlo and Tosca!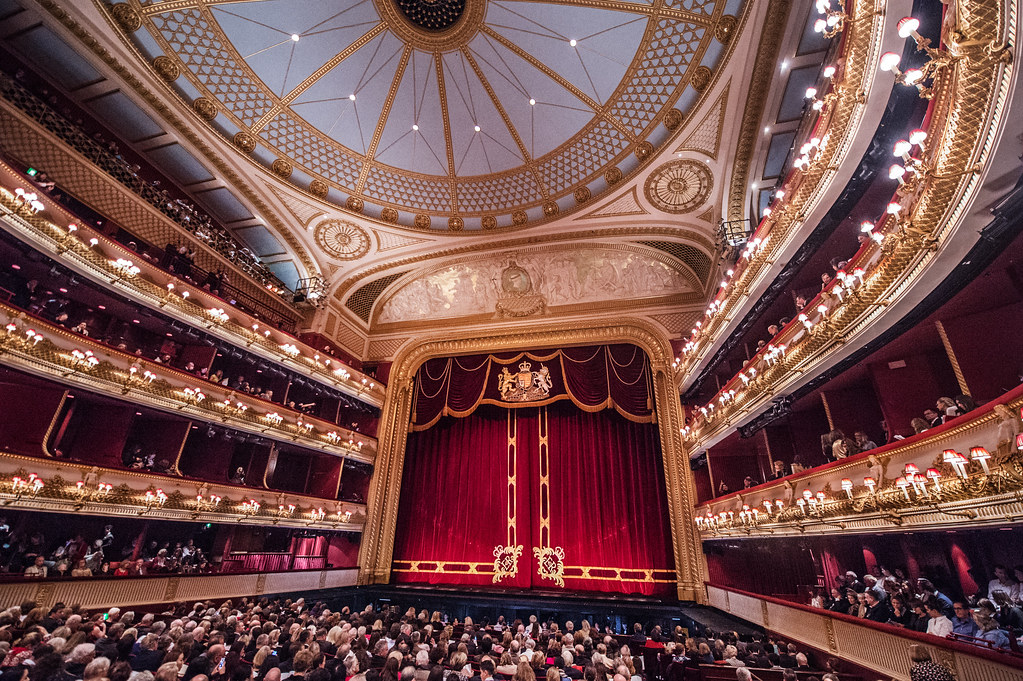 Otello runs at the Royal Opera House until 22 Dec 2019. For more info and to book tickets for all Royal Opera productions: www.roh.org.uk
– ends –