Hot pursuit: in search of winter sun!
by Adrian Gillan for Gay Sex Shop Bent!
Escape cold, wet & gloom at one of Adrian Gillan's top dozen wintry gay destination scorchers!
AUSTRALIA
It's a long way, but worth it for at least a fortnight's break. If you've even longer, travel up the east coast, from Melbourne via Sydney and Brisbane to the tropical rainforests of Queensland – and "the Reef".
Winter heat: High-20s°C in Melbourne and Sydney; hotter as you head north. Mainly dry.
Sydney (Mardi Gras)
That natural harbour, Opera House and Bridge: stroll along the café-lined Quay area or take a ferry for close up-and-under views! Gay-friendly? If only London's Oxford Street were like Sydney's! And don't forget the Blue Mountains and outback; or Bondi Beach for surfer-boy fun! This gay capital of the Southern Hemisphere is also location for the world's largest queer fest. Arrive early to soak up the atmosphere of the Sydney Mardi Gras Festival which runs 14 Feb – 1 March 2020.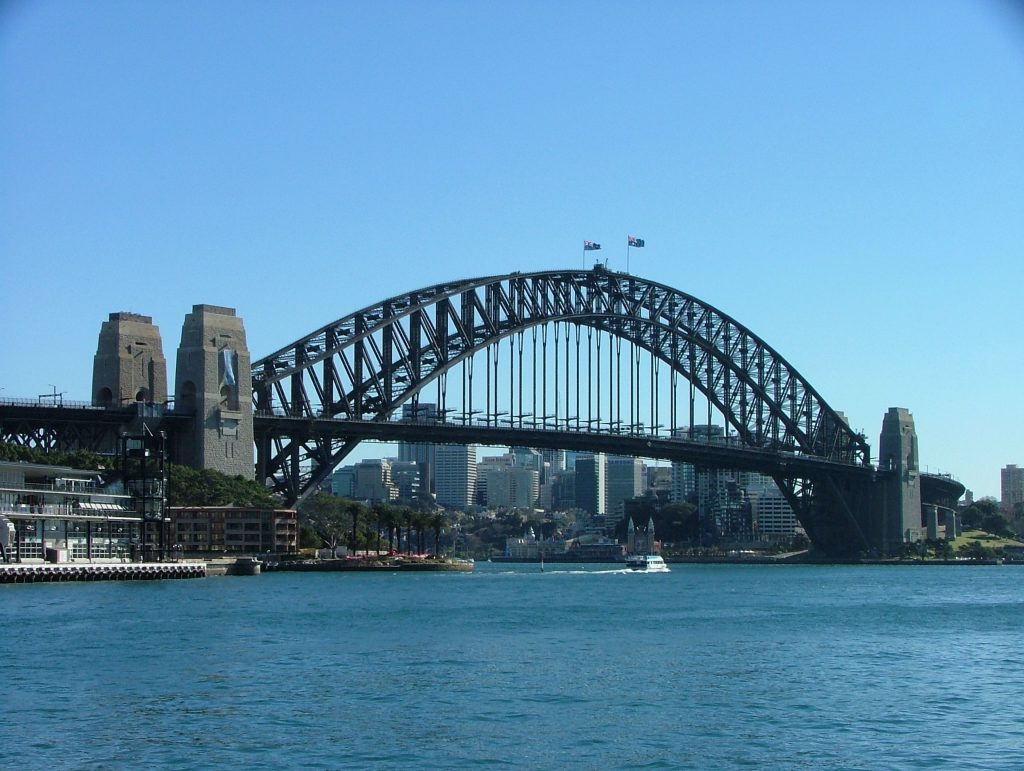 Tasmania
Snapped-off to the south of the main continent, Tasmania is a mini-Australia in its own right and a touring delight. Oz's only island state also boasts the nation's second oldest city, Hobart – dating back to the giddy date of 1804. This regional capital's earliest settlers included convicts and merchants – and the place still reeks of seamen. Fine Georgian mansions and waterfront warehouses have now turned into swish hotels and eateries. To the west, explore the island's lakes, waterfalls and rainforests.
SOUTH AMERICA
Brazil: Rio de Janeiro
Brazil is the beating heart of the exotic, rhythmic and tropical party animal that is South America. And Rio de Janeiro ("January River") is its samba soul, where life revolves around sun, dance, beach and booze. This city built on bays is guarded by "El Redentor" – the huge statue of Christ thrown up in the 1930s to celebrate Brazil's whopper condom-defiant catholic population. Ride the two-stage cable car up Sugar Loaf Mountain for lofty vistas back down onto Copacabana Beach. As night falls, descend with it into raucous round-the-clock revelry. The famous Carnival runs 21 – 29 Feb 2020.
Winter heat: December to March temperatures range 25-40°C.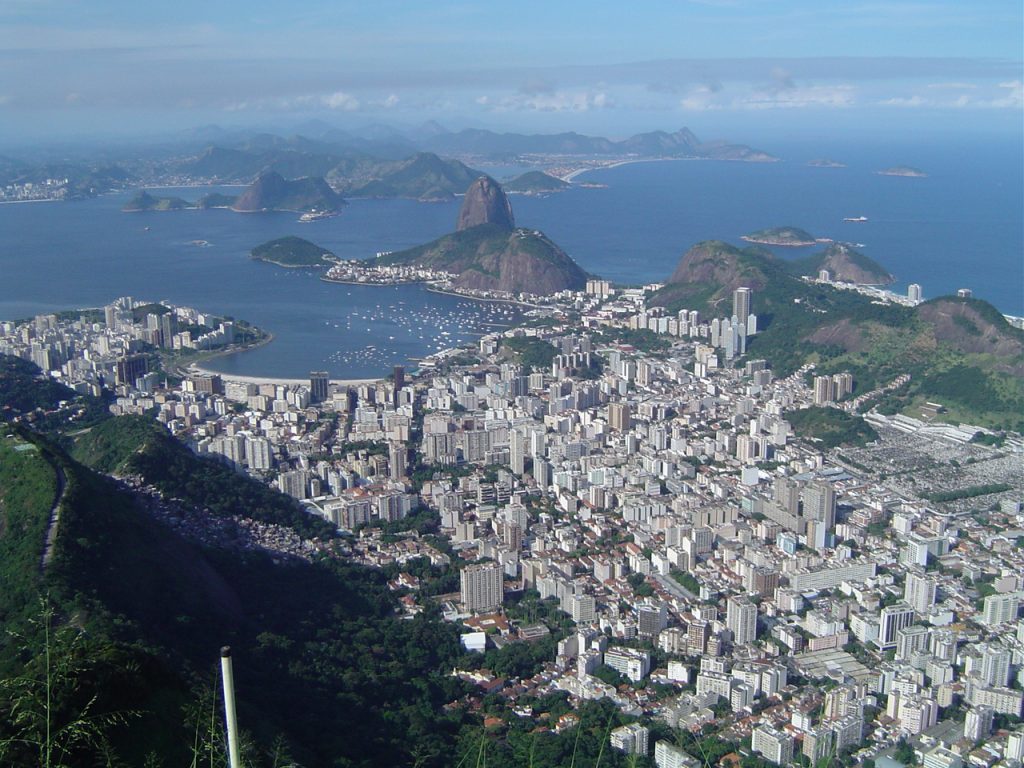 Argentina: Buenos Aires
Don't cry for anyone who's about to head south for a full-on summer of macho Latinos in Buenos Aires, capital of Argentina. Roll-over Rio! Fly three extra hours down to Buenos Aires where the mighty River Plate empties his load into the Atlantic Ocean and passions flare in a land of Polo and Tango, still sore from memories of Juntas, Falklands and thankfully now-lifting financial despair. The 3 million inhabitants of central BA bustle about its American-style grid street system with wide avenues and tall Deco thirties scrapers. And, States-style, there is also one psychotherapist for every thirty of the population – Freud has seen off the Pope. That said, the people themselves – and much of the colonial architecture – are unmistakably European: essentially a heady mix of Spanish and indigenous, with a large scoop of Italian. They also famously like their meat – with or without a pulse. Amazing gay scene. Silly cheap.
Winter heat: 28-30°C, December – February.
AFRICA
Morocco: Marrakech
This medieval Southern Moroccan city – at the foot of the Atlas Mountains, on the very shifting skirts of the Sahara – has scarce changed over centuries, with narrow alleys and hustling stall traders. Make way for load-bearing donkeys swaying through crowded streets as muezzins waft out their deep-throaty calls to prayer; saunter through magical gardens and palaces straight out of A Thousand and One Nights; sip mint tea overlooking the bustling market souk, where snake charmers vie with food vendors for your queer attentions. Shambolic, noisy, smelly, dirty, yet always enchanting, this spicy mix of Arab, African and European cultures will weave its timeless spell. Steam rises from ancient baths, as boys abound.
Winter heat: To be honest, take a light jacket, as winter sunshine can sometimes still feel a tad chilly here. Winter temperatures range 15-26°C.
South Africa: Cape Town
Strange forces work at the tip of a mighty continent where two oceans collide – the kind that make you want to strip off beneath new starry skies and get straight down to it, in a second summer, as days a-lengthen. The Mother City's gay village nestles into two or three roads around the Green Point district, providing rich succour to all queer comers. The scene is essentially white, with a large dollop of European visitors permanently in town to enjoy the very best accommodation, food and fun – for a snip. You'll certainly want to visit some of the fabulous white sandy beaches like eponymous Sandy Bay – the Cape's only nudist stretch – about 10 miles away. But also explore The Cape of Good Hope National Park; the Cape Winelands; whale watching; even the odd shanty Township. And although it may be a twelve-hour non-stop flight away, with hardly any time difference, you won't feel lagged on landing!
Winter heat: Typically reaches 25-30°C, December to March.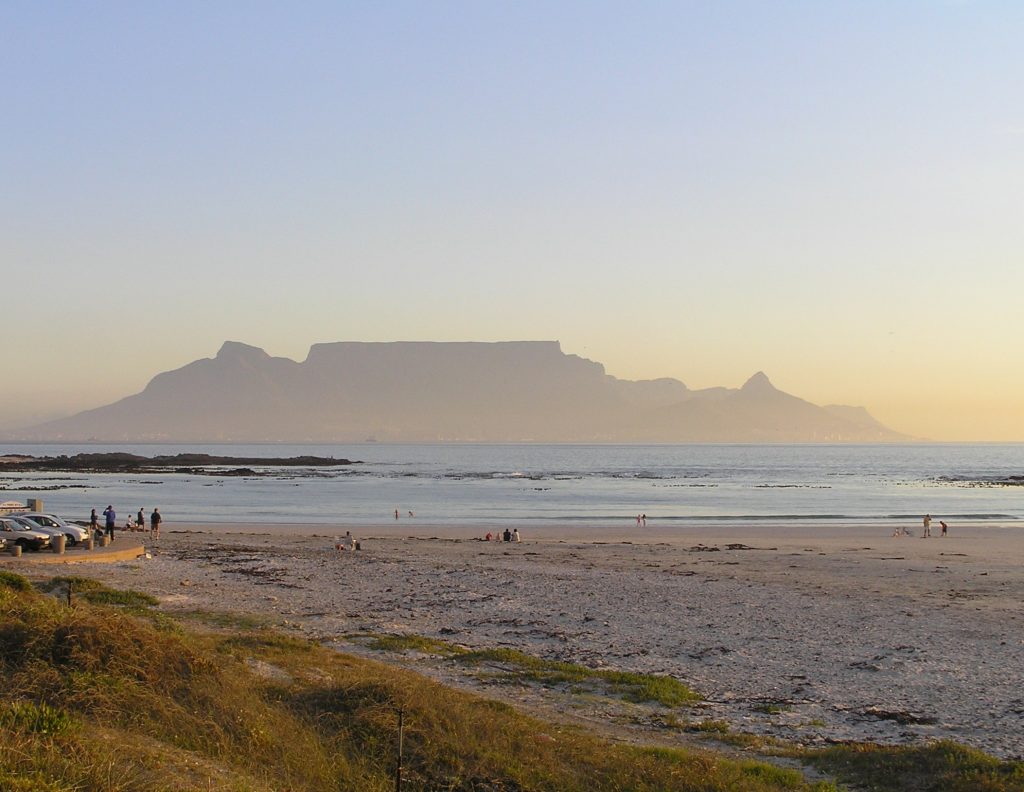 NORTH AMERICA
From the buzzing Art Deco class of Miami South Beach with its chic, palmed sea-view boulevards to the laid-back vintage loll of Key West with its quaint jetties and queer compounds: just four hour's dramatic drive apart, this pair of classy gay sun-traps makes a natural two-centre holiday. Most flights go to either Miami direct – a ten-minute drive from South Beach – or to Orlando, 200 miles away. Then: from Miami it's a Technicolor 150-mile road movie down through "the Keys" – a long string of islands linked by 43 bridges – to glorious colonial Key West itself, America's southernmost point, a mere 100 miles north of Havana on Cuba!
Winter heat: Temperatures average 16-30°C, December to May.
Miami South Beach
Miami's South Beach – or SoBe (pronounced "so-bee") – has the colour of Rio, the intensity of Manhattan and the tropical ambience of the Caribbean, all on a long island just a 10-minute drive east of Miami's urban sprawl. It's also more gay-straight mixed than laid-back Key West, a four-hour drive away. The queer quarter is centred in the world's only 15 block swathe of 1930s Art Deco mansions. Along pedestrianised Lincoln Road, you'll find numerous gay-run or gay-friendly cafes, galleries and shops. Further south – overlooking the fine white-sanded beach itself – is the famous Ocean Drive.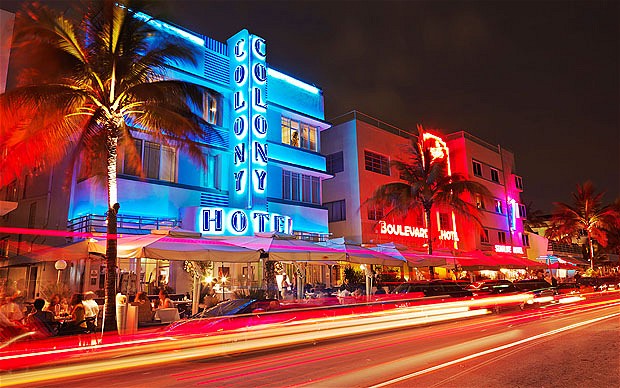 Key West
Key West is the western-most pearl in a string of islands that starts curling out down towards Cuba at Key Largo, itself just forty miles below Miami. There's only one road – skimming across the water between a Gulf and an Ocean – and it ends here: in a blossom-covered village brimming with Victorian homes in pastel tones, set off against a warm, clear turquoise sea. Just two by four miles in size, if you don't cycle around Key West, you walk – about the Old Town and Fleming Street where many of the gay guest houses are, or along Duval Street, the island's queer heart; and if you're not walking you're probably just lying down on some shady lounger or porch swing, basking on a jetty or by a secluded hotel courtyard pool, or simply watching the setting sun from Mallory Square.
EUROPE
Actually: a bit of a cheat this, since – though Spanish – the Canary Islands are really off the coast of North Africa! Anyway – unlike even-closer-to-home Sitges, Ibiza and Mykonos – they're just about the nearest place to the UK you can hope to visit on a budget for guaranteed winter warmth. Tenerife is the largest of the islands; Gran Canaria has amongst the best beaches.
Winter heat: Expect winter temperatures of mid-20s°C. Rain is rare.
Gran Canaria
All-year-round sun-drenched Gran Can emerges from the Atlantic's warm currents just west of southern Morocco and a mere four-hour flight from Blighty. This Spanish island's two most popular gay resorts are Playa del Ingles, with its famous Yumbo Centre – a multi-story gay bar-club-shop multiplex like no other; and nearby Maspalomas, with its infamous nude and cruisy Sahara-style dunes and beaches – where sand gets everywhere. Both offer hot weather, even hotter guys and a shopping bonanza. Plus: Don't miss out on the culture in capital, Las Palmas; the lovely little villages scattered throughout the island; or the interior's rugged, volcanic landscape.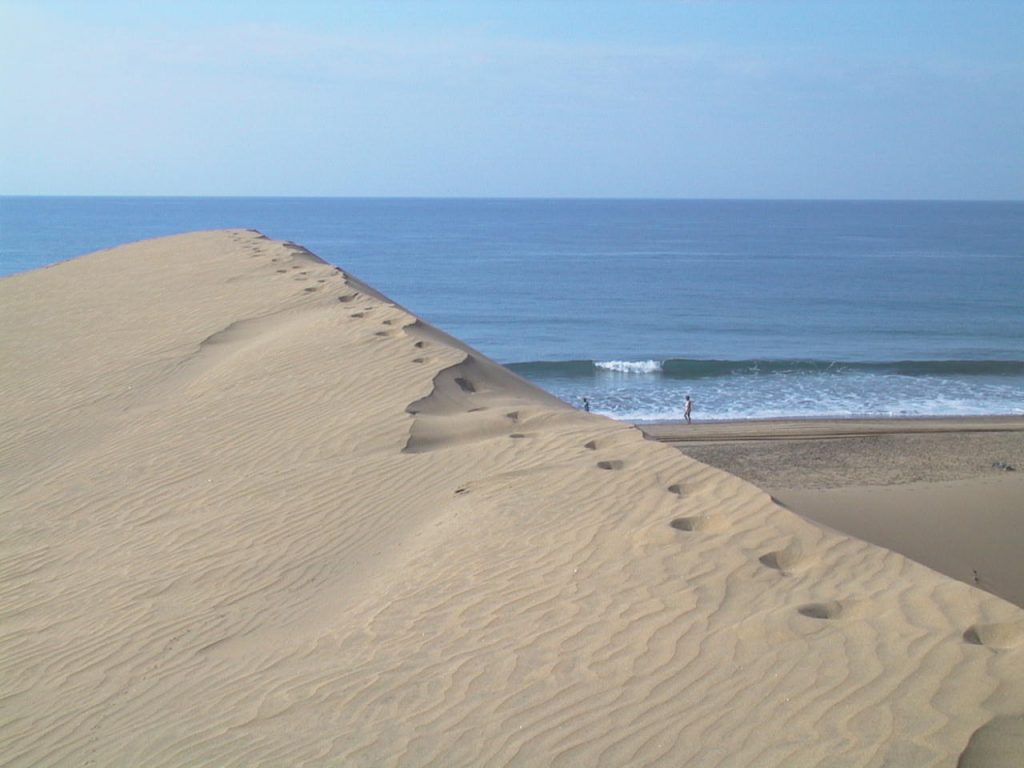 Tenerife
Avoid the straight-swamped southern resorts on this colourful Canary and head due north, beyond imperiously volcanic Mount Teide, to Puerto de la Cruz with its long-established yet intimate gay scene – mainly on or around the Avenida de Generalissimo. There are a couple of saunas, a few gay-run cafés and several bars with darkrooms and vids. Bask, swim and cruise at the famous Lago Martinez lido complex; or, for something more intimate, lay your towel at any of a handful of tiny nudist beaches dotted along the coast.
ASIA
Thailand: Pattaya & Phuket
World-famous beach resort Pattaya lies just two-hours' drive south of Bangkok, offering sun, sand and some great shopping and nightlife along "the strip". Plus, ever just thought: Phuket? Well now you can: just an hour's flight from Bangkok, the most famous of Thailand's island resorts boasts some of Asia's finest beaches – notably Patong – plus a lush, tropical interior. Phuket Town itself has a vibrant scene.
Winter heat: November – May: 25-31°C.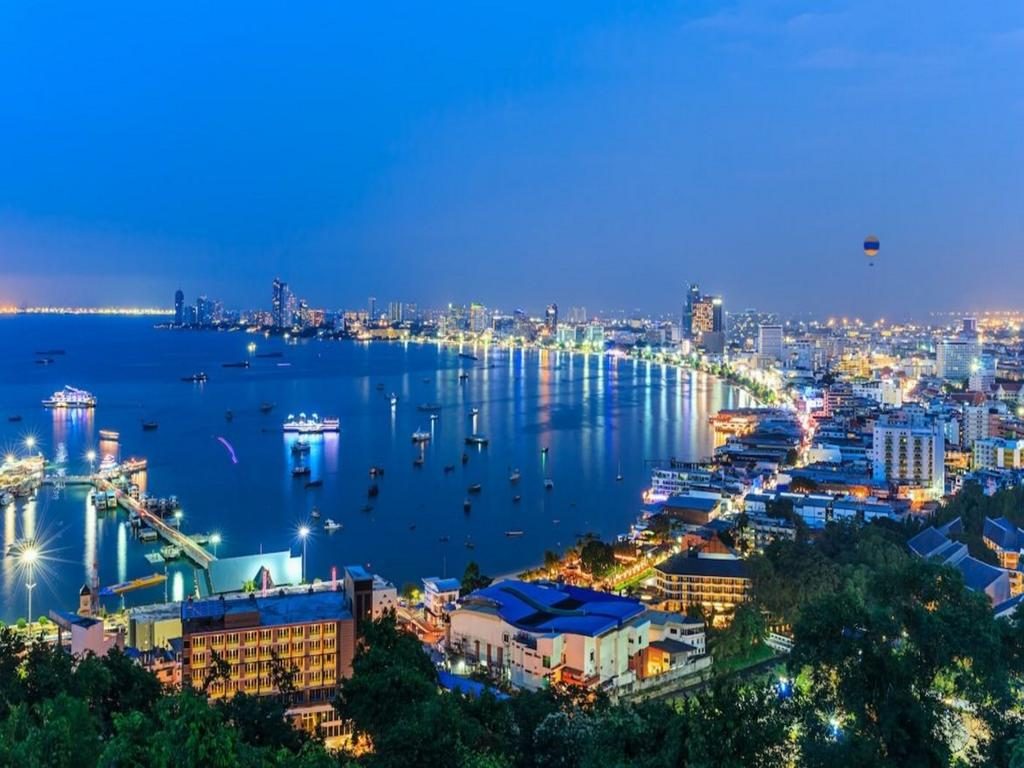 India: Goa
Winter temperatures in Goa easily reach the low 30°Cs – making it one of our hottest winter sun spots. The smallest of India's 25 states, Goa rests on the subcontinent's west coast, halfway between Mumbai and Kerala and is blessed with beautiful palmy beaches – not least the mighty Miramar – lush and hilly hinterland and unique Portuguese-influenced culture.
Winter heat: 32°C and rising!
– ends –