by Adrian Gillan for www.bent.com            

 Holy ghoulies! Halloween (31 Oct) looming, Bent's Adrian Gillan unearths famous homo haunts!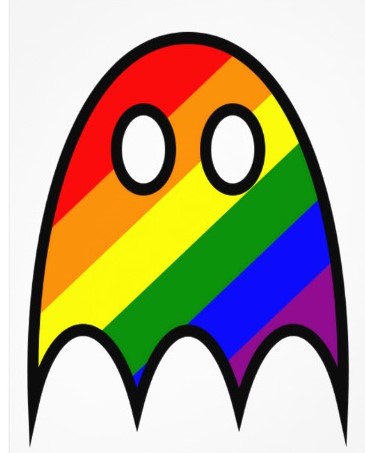 It can be hard to tell a gay ghost! They don't all haunt bars and cruising grounds; or hold their own misty Pride marches; or put the willies up each other! Yet there may be just as many gay ghosts as there are gay people – possibly more! And even though being gay has historically caused many an untimely angst or even end, homophobic taboos have also suppressed many a queer eerie tale.
But not these…
Popo Bawa – Legend has it that this horny male spirit tries to have his wicked way with unsuspecting fellows on the Tanzanian island of Zanzibar in East Africa – purely coincidentally, birthplace of late great gay icon Freddy Mercury! Popo only manifests as men lie in bed indoors at night – prompting more timid macho types to rough it outside instead!
Montgomery Clift – The gay big screen star allegedly haunts the ninth floor of the Hollywood Roosevelt Hotel in LA where he stayed during the filming of the 1953 classic From Here to Eternity. Apparently, he just wonders endlessly around the corridors going over and over his lines!
Bishop Atherton – This 17th Century Bishop of Waterford in south east Ireland lived with his male warden-cum-lover, but was outed by a disgruntled neighbour over a land dispute, thereby going to the gallows in Dublin Castle on 5th December 1640 – only to return to haunt his exposer, who himself went insane, ending his days in a lunatic asylum!
Ladies of Llangollen – These two Irish lesbians eloped and relocated to Wales in the late 1700s, becoming darlings of the local aristocratic set; and are still spied – always by men, and for some reason always on Christmas Eve – in their old home in Llangollen, dressed in male clothing of the day, as was their wont!
Lord Byron – Some claim to have encountered the iconic bi romantic at the Nottinghamshire churchyard where he's buried, the poet supposedly sidling up to visitors, regaling them of the wild parties he used to throw!
Oscar Wilde – Youthful Oscar's reportedly spotted in and around his old student haunt, Magdalen College in Oxford, either on a uni balcony, or in his old digs or even on the River Cam, punting!
Mother Clap's Molly House – The notorious 18th Century gay sex club and brothel in London was raided in February 1726, many of those caught going to the gallows. Locals swear a "faint and flickering" image of men fleeing down a long-gone road near its former site, now the Holborn Viaduct, can be seen every night around midnight – but especially during extra cold Februarys!
Queen's Theatre, Shaftsbury Avenue – Ushers and other male staff have reported feeling the "heavy weight of someone's gaze" upon them, as they change into uniforms before doors open at this theatre in London's West End!
Some studies suggest gay people are more likely to have seen, or felt, something spooky! Take one of the many online "psychic tests"to discover how "sensitive to spirits" you are!
 Take a haunted holiday! Many hotels claim gay ghosts – some highly "active", so beware! One male guest recently reported having his belt undone and another was pinned down on his bed by "something unseen"! Don't expect much sleep!
Or just curl up with a good gay-themed ghost book (Queer Haunts, Queer Hauntings) or DVD (Poltergay).
Happy Halloween!