Review: Torch Song, The Turbine Theatre, London
by Adrian Gillan for Bent

Bent's Adrian Gillan enjoys the blistering UK premiere of Harvey Fierstein's newly streamlined, and still highly relevant, three-part classic, now just called Torch Song – the inaugural show at new venue, The Turbine Theatre, in London!
 London's newest performance venue, The Turbine Theatre – cultural jewel in the crown of the long-awaited Battersea Power Station redevelopment – has bagged a fine UK premiere to open its doors!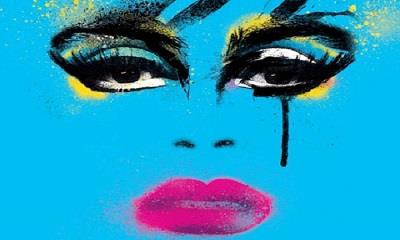 Originally created as three short plays, it is, in fact, over 37 years since Harvey Fierstein's full Torch Song Trilogy – about a drag queen's fight for acceptance and happiness in the late 1970s and early 1980s – was first performed on Broadway (1982), to great acclaim. This was soon followed by a West End production, in 1985, with Antony Sher and Rupert Graves; then a 1988 film version staring Fierstein himself, alongside Anne Bancroft and Matthew Broderick.
Now, Fierstein has taken the knife to his own queer classic – slashing well over an hour of material, with just one interval between the second and third parts. Torch Song opened on Broadway late last year (2018), and now makes its London debut at this swanky new intimate mid-size setting, beneath a rumbling railway arch – the venue founded and led by overall Artistic Director, Paul Taylor-Mills.
The result of the cull? A punchy and pacey, oft funny and at times incandescently furious, success! You especially feel the benefit in Act 2 which, in the original, could rather creak, but here is a true "fugue"!
Moreover, and crucially, despite many laws, at least in our part of the world, having changed since the early 80s, the ongoing battle for hearts and minds – the fact that gay people still struggle for acceptance at home, work or school; still face the danger of bullying and assault; still cannot safely walk out hand-in-hand, even if they can marry – means The Turbine Theatre's revival, although it may not perhaps shock an audience quite as it once did, is still just as relevant. This is anything but a dated period piece.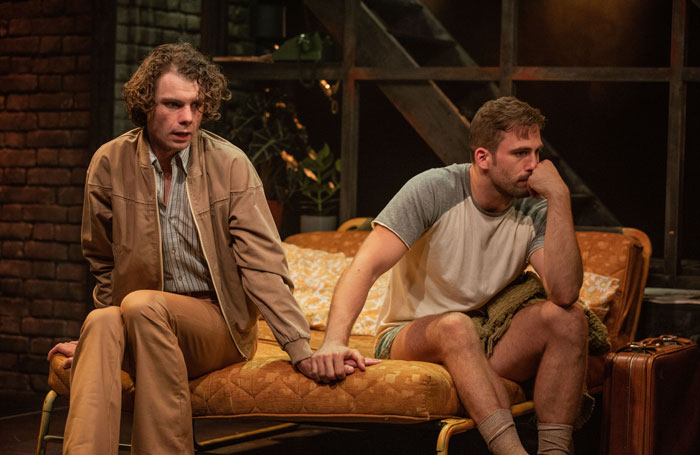 In Act 1 (International Stud), located mainly in a gay club, essentially romantic Arnold falls for closeted bisexual Ed, who soon enough leaves him to live with a woman, Laurel. In Act 2 (Fugue in a Nursery), a short time later, set entirely on a bed, Arnold and his new, much younger, boyfriend, Alan, visit Ed and Laurel for the weekend – prompting relatively predictable jealousies and insecurities, not least as Ed seduces Alan. In Act 3 (Widows and Children First!), several years later, we find that Alan has been brutally murdered by homophobes, and that Arnold is now raising wild-spirited gay teen David who he hopes to adopt – just as Ed resurfaces, having left Laurel, and just as Arnold's homophobic conservatively Jewish mum drops by for good measure!
From the opening dressing room drag scene onwards, Matthew Needham is quite superb as Arnold – sensitive yet tough, bitchy yet dignified, hurt yet hopeful; his gawky, sinuous and camp physicality awkwardly sensual throughout; the climactic confrontations with his mum, breath-taking. He is brilliantly complimented by Dino Fetscher as his bisexual lover Ed – hunky and manly yet strangely shy and delicate, and vulnerably needy; torn between Arnold and his own curious yet jealous female partner, Laurel, intensely played by Daisy Boulton.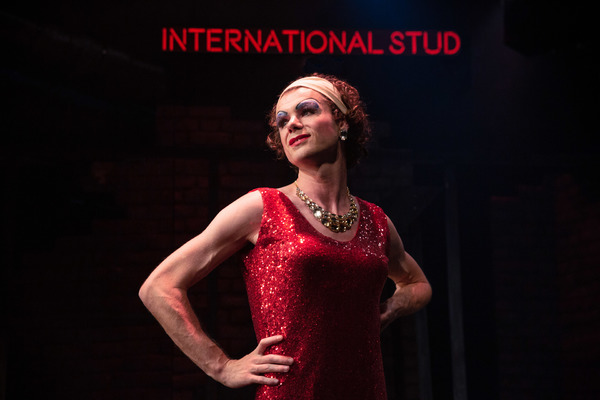 Rish Shah is strong as Arnold's ill-fated younger gay partner, Alan, in the second act. In the final act, Jay Lycurgo plays Arnold's teen foster son, David, with endearing verve, cheek, youthful wisdom and warmth; and Bernice Stegers is deliciously infuriating as Arnold's nightmare mum, Ma, tragically unable to break free of her underlying homophobic outlook, to the last. The play's end: defiant yet uncertain.
Director Drew McOnie keeps the pace moving and choreographs clever staging coups – the dark room scene, plus various phone calls and occasional direct actor addresses to the audience, highly effective. Designer Ryan Dawson Laight's small stage transforms easily between acts from night club to bedroom to kitchen; aided by James Whiteside's lights and Seb Frost's sound.
Four decades on, this newly-sleek and re-energised masterpiece is still a gloriously witty and deeply moving portrait of love, loss and sexual identity – not to mention that profound, and oft conflicted, longing for family approval that's enough to drive even the most sorted person… crazy! Go see!
Torch Song runs at The Turbine Theatre in London, until 13 Oct 2019.
– ends –