Review: Akram Khan's Giselle, English National Ballet. Sadler's Wells, London
Love, betrayal, redemption! Bent's Adrian Gillan is mesmerised by the English National Ballet's revival of modern masterpiece re-imagining, Akram Khan's Giselle, at Sadler's Wells, London!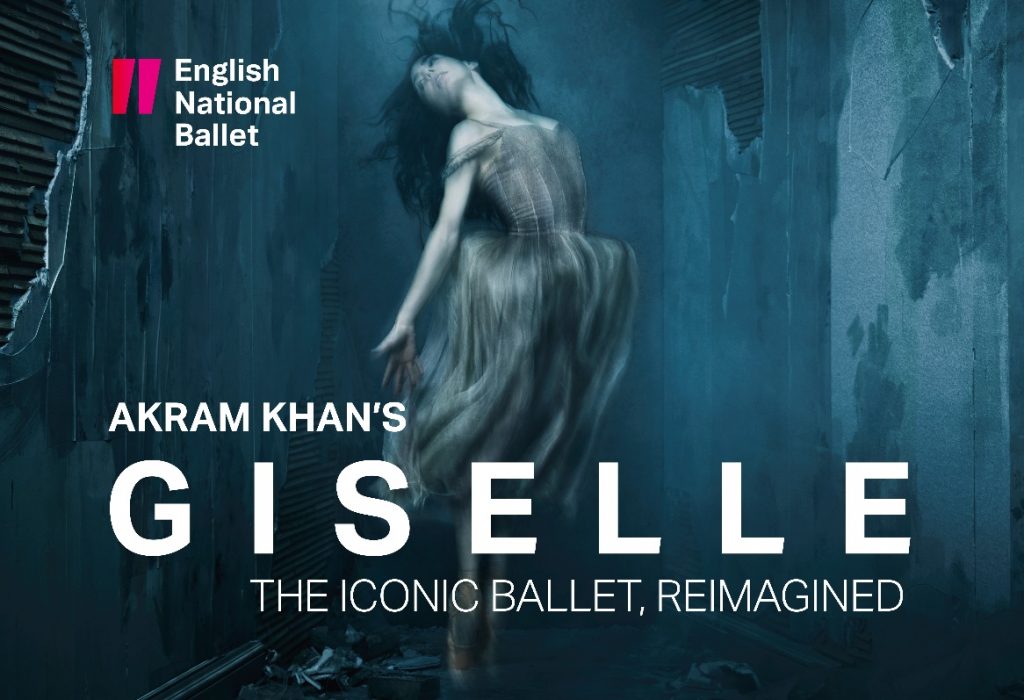 Well over a third of a million people have now seen Akram Khan's Giselle since its premiere in 2016 –– in theatres and cinemas; and on TV and DVD! After its most recent performances in Auckland, Dublin and Hong Kong, this re-imagining of the iconic 19th Century original – one of the greatest Romantic ballets of all time – here returns to London, before moving on to Madrid, Barcelona and Paris, as part of the ENB's 70th anniversary celebrations, running throughout its 2019-20 season!
This immensely spartan, visually and emotionally powerful production – imbued in British choreography genius Akram Khan's trademark fusion of classical Indian and contemporary dance – has garnered heaps of accolades, including the 2017 Olivier Award for Outstanding Achievement in Dance. Reset from its traditional rustic, to a dystopian industrial, setting, it is remarkably faithful to the spirit, plot and characterisations of the original – tackling the themes of love, death and the brutality of inequality.
Factory worker Giselle is in love with rich young Albrecht, to the fury of jealous Hilarion – the mercurial "fixer" who survives and thrives by cosying up to the factory's Landlord. When the Landlord arrives, Hilarion exposes the young lovers' romance, to the fury of the Landlord's jealous daughter, Bathilde, to whom Albrecht is in fact betrothed, pressuring Albrecht to return to Bathilde; thus driving Giselle mad, her fellow workers killing her, at the Landlord's behest. In Act 2, Giselle is welcomed into the shady world of the Wilis: anguished souls of wronged females out to wreak revenge on male lovers. Both grieving over Giselle's grave, Hilarion is violently killed by the Wilis; but Albrecht is spared, in an act of loving forgiveness by Giselle – leaving him alive but utterly alone and outcast by society, high and low.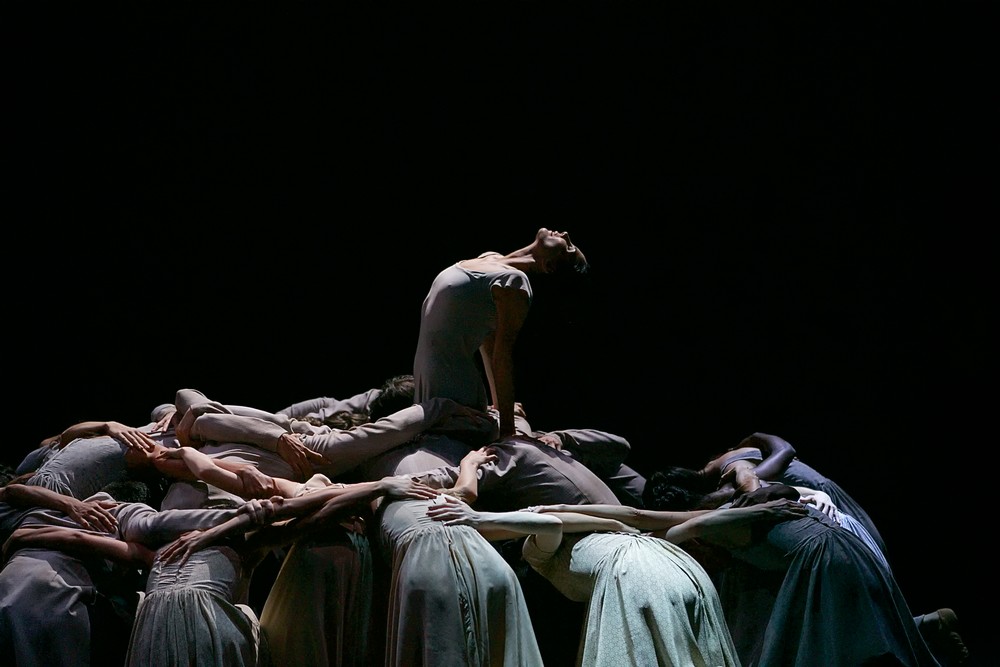 In the performance I saw, Alina Cojocaru makes a devastatingly vulnerable Giselle, the powerless exploited victim of her gender, class and circumstance who ultimately breaks the cycle of violence through selfless love from beyond the grave. Isaac Hernández makes an equally tragic Albrecht, redeeming his initial abandonment of Giselle with a gut-wrenching display of grief and remorse after her death as he leaves the Landlord and daughter Bathilde – chillingly played by Fabian Reimair and Isabelle Brouwers respectively – to place himself at the mercy of deceased Giselle and of the Wilis, headed by their Queen Myrtha, danced by Sarah Kundi darkly ethereally largely on point.
But villains often get the best moves, and Jeffrey Cirio pretty much steals the show as sympathetically complex villain, Hilarion – his desperately jealous fatal exposure of Giselle's romance with Albrecht at least in part mitigated by his painfully unrequited ardour and his streetwise will and savvy for survival. Cirio is an air-crackling superstar of a dancer – dazzlingly electric every split second he's onstage; clearly in a role Akram Khan is, self-confessedly, most keenly interested in. His taught energy – not least when confronting Albrecht, and during his death pangs with the Wilis – is well-nigh heart-stopping.
Assisted by Andrej Petrovic, director-choreographer Khan hauntingly conjures up 2 hours (with interval) of memorable images and mesmerising moves, from darting factory Outcasts to poignant love duets.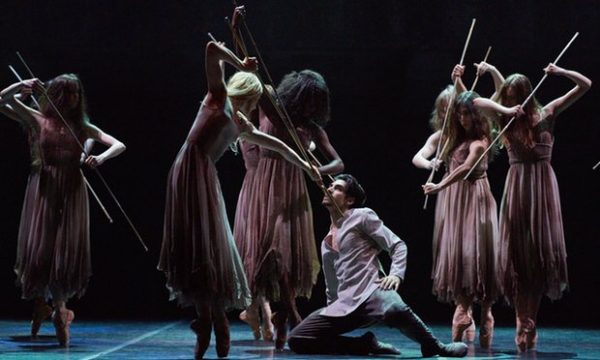 Supported by Mark Henderson's atmospheric lights and Yvonne Gilbert's sound, Oscar-winning designer Tim Yip's sets and costumes are integral to the ghostly magic. His gigantic, occasionally slo-mo-summersaulting, wall divides the wealthy from the workers and, ultimately, the living from the dead. The eerie magisterial entry of the sumptuously attired Landlord, family and henchmen is spine-tingling.
Vincenzo Lamagna's immensely gothic composition – after the original score by Adolphe Adam – is performed with searingly ominous intensity by the world-class English National Ballet Philharmonic conducted by Gavin Sutherland, himself also responsible for the stunning orchestrations.
An undoubted modern masterpiece, this revived production reaffirms Akram Khan as one of the greatest dance proponents working in the world today. And: more Khan-ENB collaborations are on their way!
Akram Khan's Giselle runs at Sadler's Wells in London until 28 Sept 2019.
– ends –