Review: A Doll's House, Lyric Hammersmith, London
by Adrian Gillan for Bent.com
 The subjugation of gender – and race! Bent's Adrian Gillan fetes Tanika Gupta's enriched-yet-faithful new version of Ibsen's classic, A Doll's House, at the Lyric Hammersmith in London!
By reimagining Ibsen's 1879 critique of the fate of women in a man's world – setting it in colonial India of that period – Tanika Gupta wonderfully and ingeniously explores an added layer of suppression: race!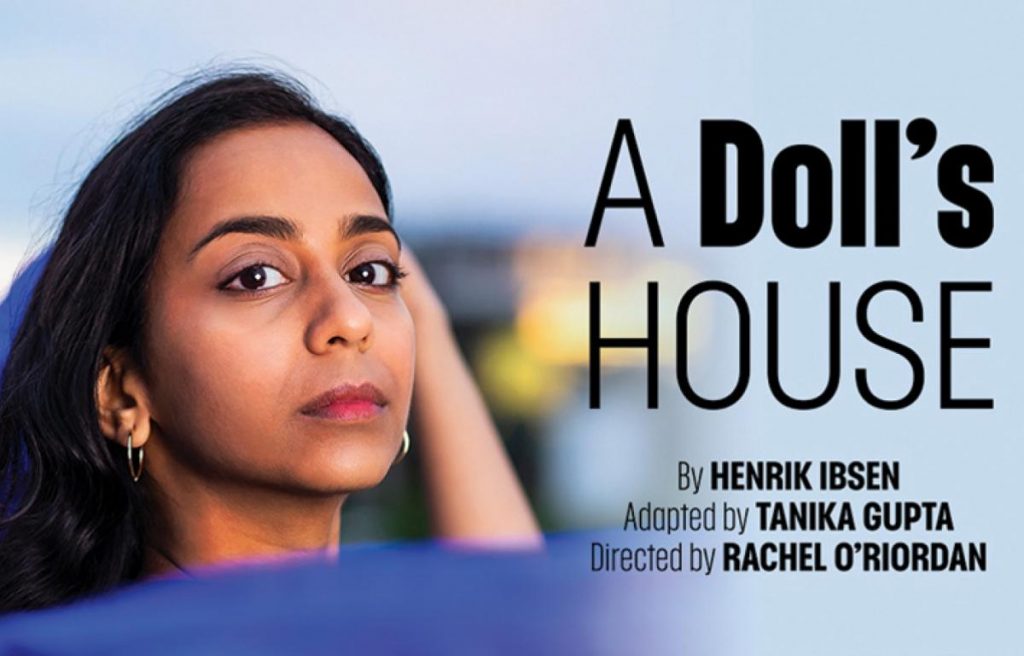 The brilliance of her adaptation, which actually started life as a 2012 radio play, is that it stays remarkably faithful to the original – in spirit, structure, storyline and, mercifully, text – whilst making this absolutely natural, valid and highly relevant connection of oppressions.
Ibsen – whose powerfully radical masterpiece continues to challenge audiences and societies, 140 years on – claimed himself to be no advocator of women's rights, but rather a "describer of humanity"; and would surely – one cannot but think – have joyfully approved of this impressive, dazzlingly bold-yet-simple inaugural production from the Lyric Hammersmith's new Artistic Director, Rachel O'Riordan!
Indian woman Niru ("Nora" in Ibsen's original) is married to Tom ("Torvald") – an Englishman working for the British colonial administration in 1879 Calcutta – who treats her like a prized pet or toy doll that he owns. She has a dark secret that, in earlier times, saved her husband, but now threatens to destroy him, and their marriage – ultimately explosively exposing his own self-centredness, and chauvinist-racist views; precipitating her leaving him, and her children, to go in search of her dignity, her very self.
In a breakthrough role, the brilliant Anjana Vasan is truly mesmerising as Niru: teasing and childishly mercurial, seductive and manipulative, contrary and aloof, increasingly desperate as her exposure looms, and desolate yet resolute as Tom's true nature is unmasked and her own destiny revealed.
Elliot Cowan is no less superb as Tom: controlling yet manipulated, vain and besotted, yet fundamentally snobbish, male chauvinist and racist – the final scenes electrifyingly ugly and shocking.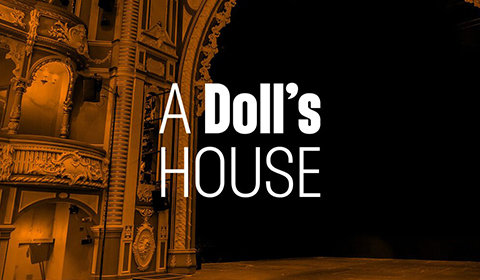 As Niru's widowed old schoolfriend, Mrs Lahiri, Tripti Tripuraneni exudes a wisdom learnt of hardship – her honest dignity all the more highlighting Nora's hollow life. Mrs Lahiri marries, and make a good man of, her former sweetheart, embittered Kaushik Das (Assad Zaman, excellent) – himself forced by events, and the need to survive, into blackmailing Nora in order to keep his job with Tom – but the new couple choose to lance the boil of Tom and Nora's relationship, regardless, as a requisite harsh remedy for both protagonists.
Colin Tierney is funny and moving as racially progressive, gloomily terminally ill and lovesick Dr Rank – his final scene poignantly dignified and courageous. Arinder Sadhra is a fine Uma, Niru's former nanny – once compelled by circumstances to give up her own child to "strangers", she subsequently brought up Niru and, at the play's close, is also left to raise Niru's children.
Onstage throughout, musician Arun Ghosh unobtrusively performs his own evocative compositions. Lily Arnold's open-plan set – a balconied courtyard, around a tree – is atmospherically lit by Kevin Treacy, complemented by Greg Clarke's sound.
Theatrical adaptations and "reimaginings" seem to be the new norm these days. If still a tad sceptical, this intelligently timeless and deliciously unforced exemplar could be the one to convert you!
 A Doll's House runs at the Lyric Hammersmith in London until 5 Oct 2019.
– ends –