Coasting "the near South West" in Dorset!
by Adrian Gillan for www.bent.com
Bored of Bournemouth, East Dorset's gay mecca? Bent's Adrian Gillan explores, instead, the fab coast of West Dorset, in and around Weymouth – easily reached via brill South Western Railway!
Blessed with its natural beauty, rich history plus scene and Pride, what could be nicer than a long gay weekend, come summer, down in "the near South West" that is Dorset? Mercifully closer than Cornwall!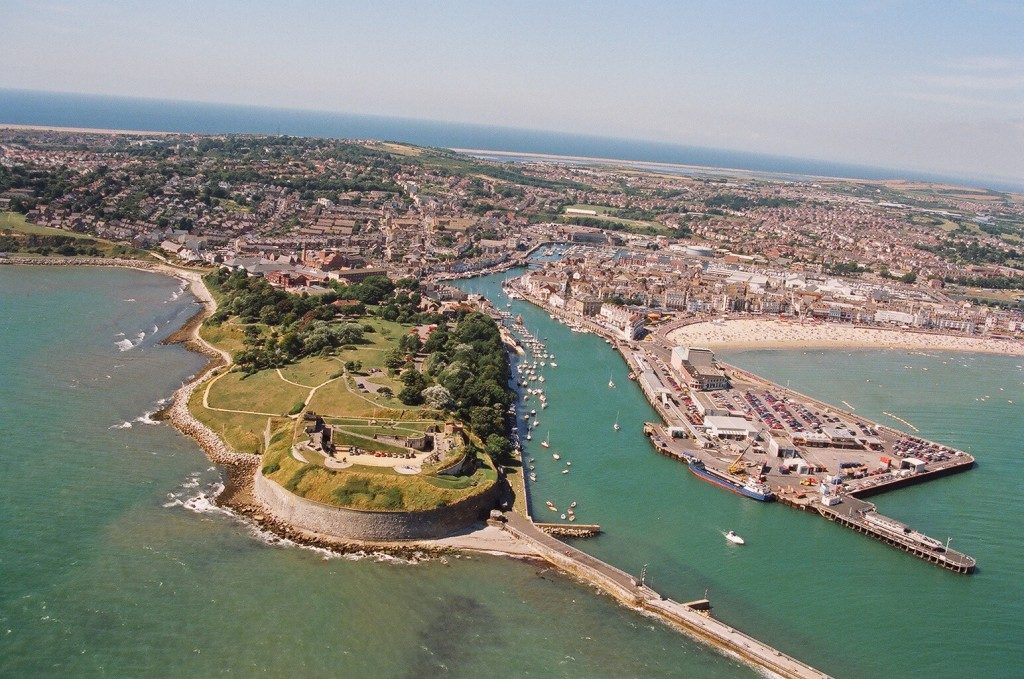 Literally at the mouth of the eponymous River Wey, 50,000-populated Weymouth is spectacularly sheltered by the expansive sweep of iconic 18-mile-long Chesil Beach, the Fleet lagoon backwaters and the Isle of Portland – the latter itself connected to Weymouth by a tombolo-flanked road. Dramatic!
Emigrants from Weymouth helped colonise Massachusetts, Nova Scotia and Newfoundland in North America; and Christopher Wren was the local MP, using the famous Portland Stone in many of his great buildings, including St. Paul's Cathedral! The town became a favourite holiday resort of George III whose colourful gold-gilt statue still stands on the seafront; Thomas Hardy once lived and wrote here; the Bouncing Bomb was tested in the Fleet lagoon behind Chesil Beach; and countless D-Day craft, carrying over half a million troops, left for Normandy from Weymouth's harbours to help liberate Europe.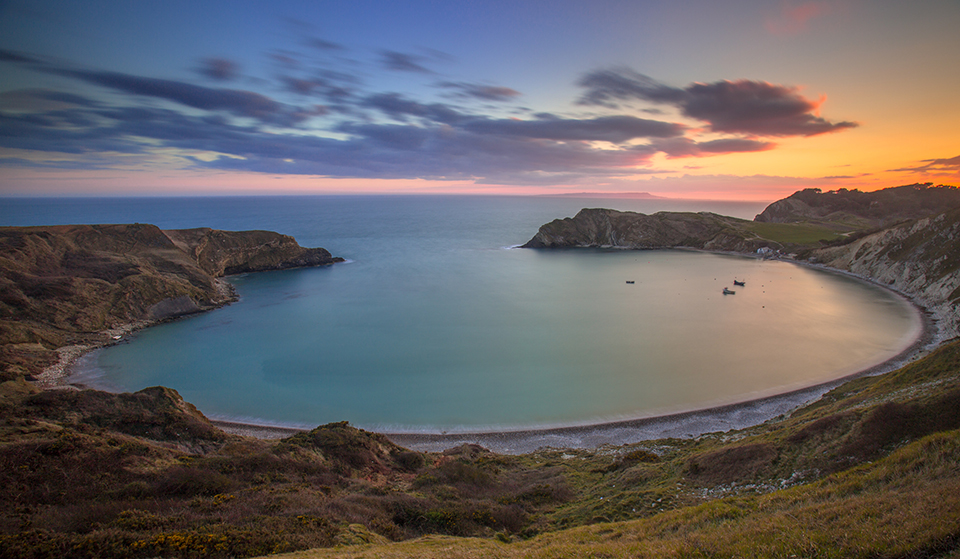 And you 'n folks can be here in under 3 hours direct from London Waterloo on South Western Railway, benefitting from a refurbished, oft brand new, fleet of trains; huge increase in overall seating capacity; plus improved timetable, stations and info/ticket-buying experience!
STAY
The brilliantly-located 3-star Edenhurst Guesthouse is right on Weymouth's Esplanade waterfront, with several sea-view rooms, free Wi-Fi and Full English Breakfast!
SEE & DO
Weymouth's Georgian-terraced esplanade looks out onto Weymouth Bay and beach, and boasts a Victorian multi-coloured Jubilee Clock plus revamped Art Deco pier bandstand (minus pier now).
The town centre is hubbed around picturesque old Weymouth Harbour, outer and inner. Explore reputedly-haunted Victorian Nothe Fort, now a museum, guarding the inner harbour from where local boats offer fishing and diving trips, pleasure cruises, even high-speed thrill-rides; or visit Tudor Portland Castle, overlooking the far vaster Portland Harbour, of 2012 Olympics fame.
Top "Don't Miss" Tips:
Weymouth Treasure Trails – range of informative, fun, self-guided trails, including the 2-hour Weymouth 'Murder Mystery' Treasure Trail, solving clues around town, learning local facts en route, with a chance to win £100!
Jurassic Trails Cycle Hire – for a wide range of self-guided bike trails and bike hire (including helmet/lock), boasting a spanking new fleet of top machines. Cycle to Chesil Beach using the Rodwell Trail – along a picturesque old former railway line from Weymouth to Portland. The whole area's cycle routes are extensive and well-signed!
Chesil Beach – 18-mile-long pebble marvel, the finer the pebble the further east you go, with informative free Visitor Centre!
Adventure4All – for SUP, kayak, coasteering and other water-based fun along these dramatic Dorset shores. They use various sites around Weymouth and Portland, including Portland Marina, next to Portland Harbour, of aforementioned 2012 Olympic sailing fame! Friendly, enthusiastic and professional, Alex and his team quickly impart confidence and skill!
Lulworth Cove & Durdle Door – take the X54 bus (½-hour) to Lulworth Cove (soft landward clays scoured out by sea after a breach in seaward limestone); then a ½-hour walk on a coastal cliff path to Durdle Door (limestone arch formed by sea erosion); then X54 bus back (½-hour) to Weymouth.
Weymouth SeaLIFE – almost more "sea" than the sea, otters, penguins and seals are the real stars! Fab outdoor play and splash areas too, for any young'uns!
Pirate Adventure Mini Golf – next to SeaLIFE, play a crazy round or two on this quirky, buccaneering 18-hole treat!
Weymouth Pavilion – lovingly-run 1960-built 988-seater gem hosting major shows and musicals, including its supremely cheeky "summer panto" Pirates of the Pavilion playing here on selected nights 'til 28 Aug 2019. Other forthcoming especially-gay-beckoning highlights include Fastlove: A Tribute to George Michael, 23 Aug 2019; Sing-a-Long-a The Greatest Showman, 14 Sept 2019; MAGIC – A Kind of Queen, 28 Sept 2019; ABBAMANIA, 2 Oct 2019; Into the Groove – The Ultimate Tribute to Madonna, 4 Oct 2019; Believe – the Cher Songbook, 12 Oct 2019; 70s Tribute – T-Rex & David Bowie, 19 Oct 2019… to name a very few!
SCENE
Of course, we all know Bournemouth, with its Pink Triangle, is Dorset's undisputed Gay Mecca. But for truly local lads, Weymouth has its very own gay joint, The Closet, which is anything but that, once you descend into its outrageous basement lair, with bar, lounge and dance area, plus a lengthy list of saucy cocktails – why not try a Leg Spreader or Harvey Bum Banger for size?
Keep 'em peeled for details of the next Weymouth & Portland Pride, with its street parade, festival and entertainments – normally held over a weekend, late July!
– ends –