Adrian Gillan stays at the superb Townhouse Hotel Manchester – around the corner from one of the gayest streets on earth; a short trip away on fab Virgin Trains! Go for Pride (23-26 Aug 2019)!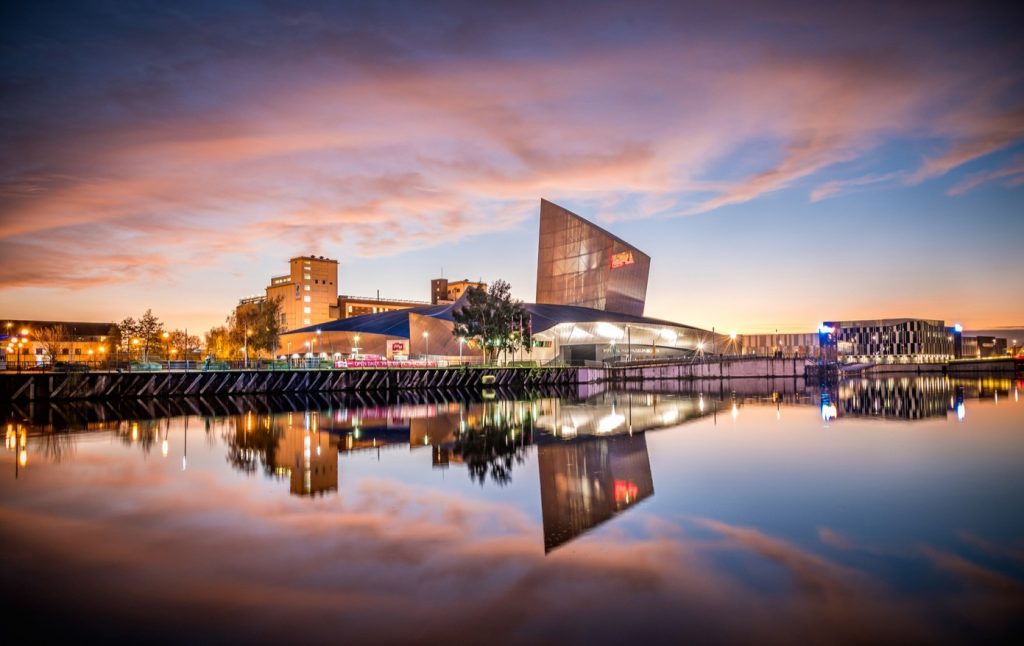 Make yourself at home at the luxurious Townhouse Hotel Manchester, mere metres from Canal Street and other cultural glories the city has to offer. And you can be there in time for Pride – via Virgin Trains! Check out Virgin's new free family-friendly entertainment service, Beam! You might even spy their Pride train (#ridewithpride) on the lines, proudly carrying a rainbow design on both train cab ends!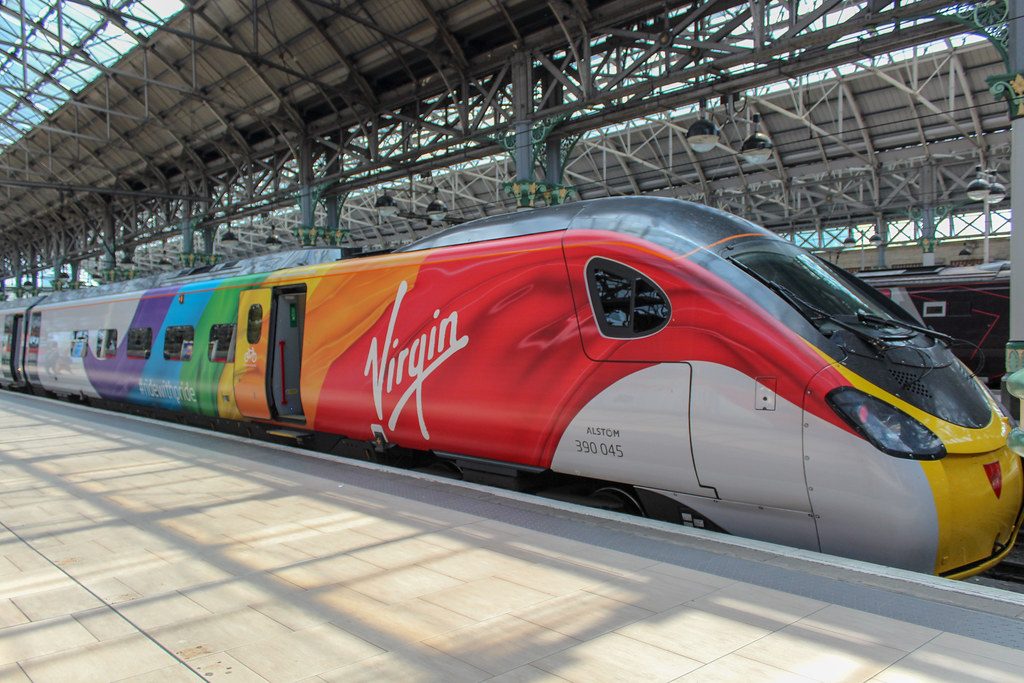 Stay & Eat
Settle into the 4-star Townhouse Hotel Manchester (101 Portland Street, Manchester M1 6DF; www.townhousehotelmanchester.com; www.facebook.com/townhousehotelmanchester; @hoteltownhouse), slap-bang in the vibrant city centre, close to Manchester's Piccadilly and Oxford Road stations, and under a minute's stroll from world-famous Canal Street! Part of the Bespoke Hotels collection of the UK's finest boutique and luxury hotels!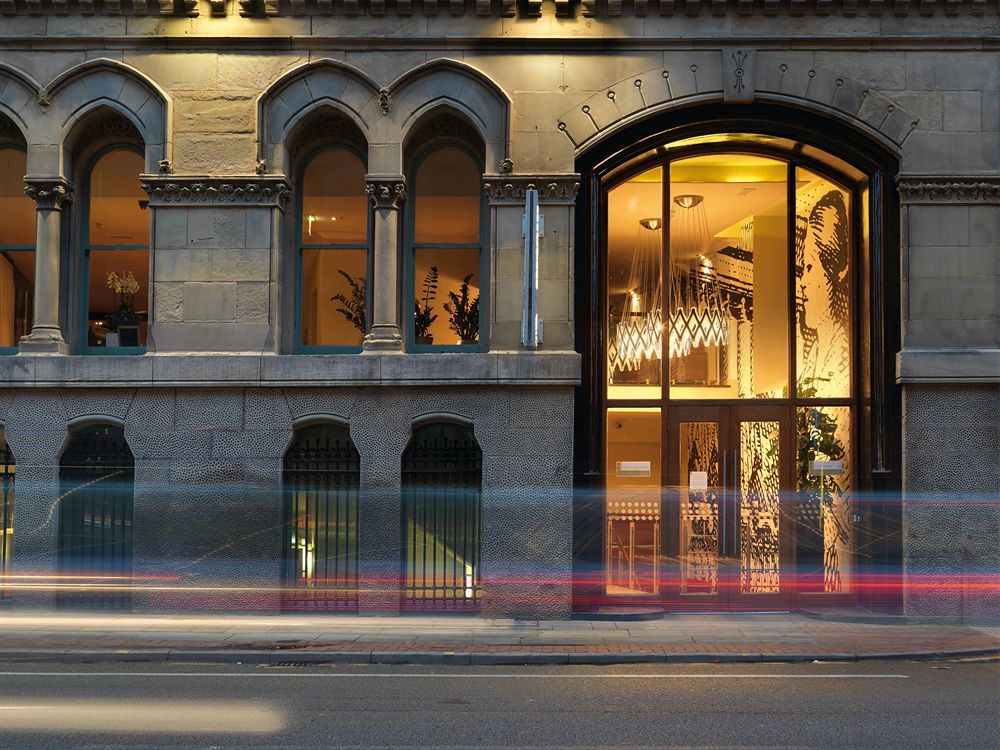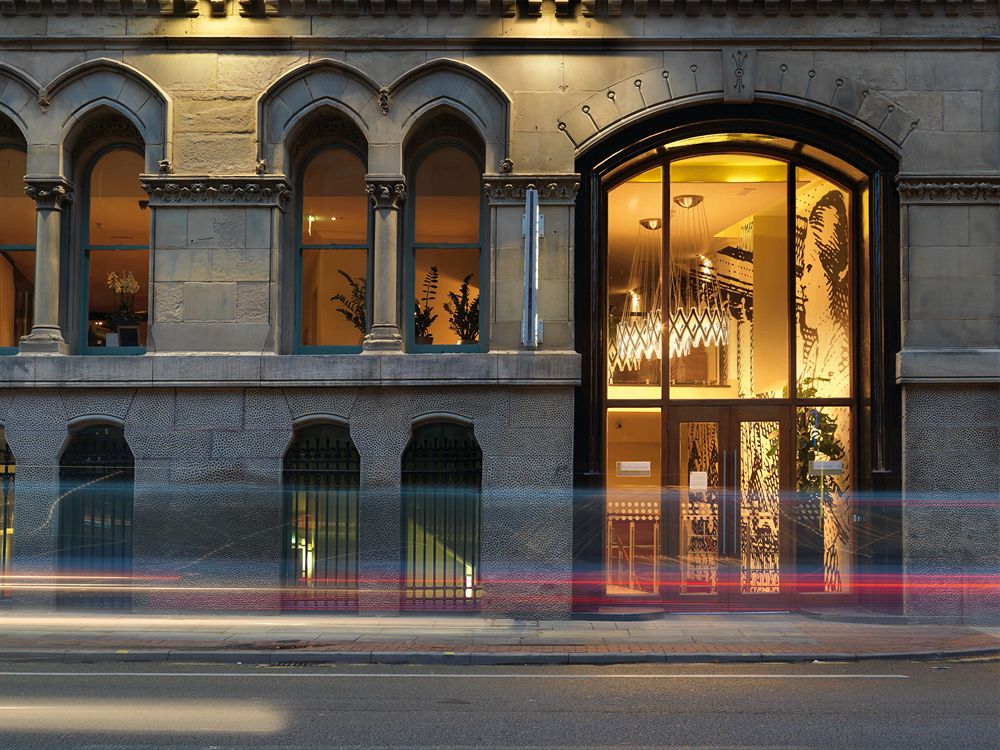 Originally a cotton warehouse during the Industrial Revolution, the Townhouse's imposing landmark Grade II-listed corner building now combines rich history with its own characterful contemporary style!
It offers 85 noticeably spacious and lofty en-suite bedrooms in a range of categories – classic, executive, superior and suites – all boasting high-thread-count Egyptian cotton sheets, king-size beds, 32-inch flat-screen TVs; complimentary tea- and coffee-making facilities; separate bath and walk-in rain showers; pampering White Company toiletries; and free high-speed Wi-Fi – in fact available throughout the hotel! Nespresso machines and Bose sound docks also feature in selected rooms!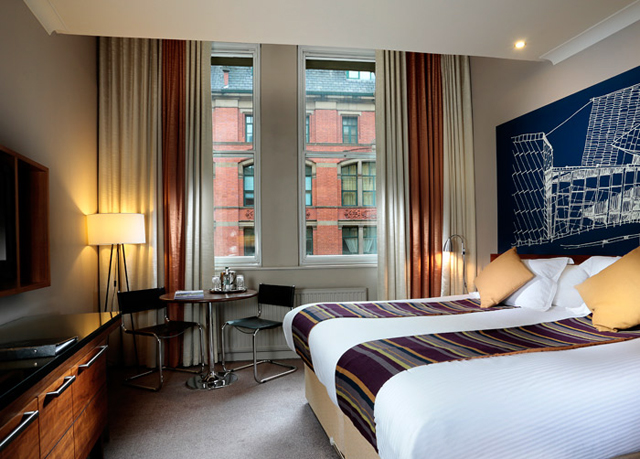 Recently refurbished, the hotel's own inhouse 101 Bar & Brasserie features a wide selection of craft beers, exotic cocktails and fine wines from the chic bar itself; plus a constantly-updated menu ranging from nibbles, tapas and light lunches right up to pies, gourmet burgers, steaks and beyond. Fab buffet and à la carte breakfast menu as well! A nice range of seating options too, including intimate booths, or a lofty perch from which to survey the rest of the restaurant plus bustling streets outside. The service is as professional and attentive as it is friendly and unobtrusive!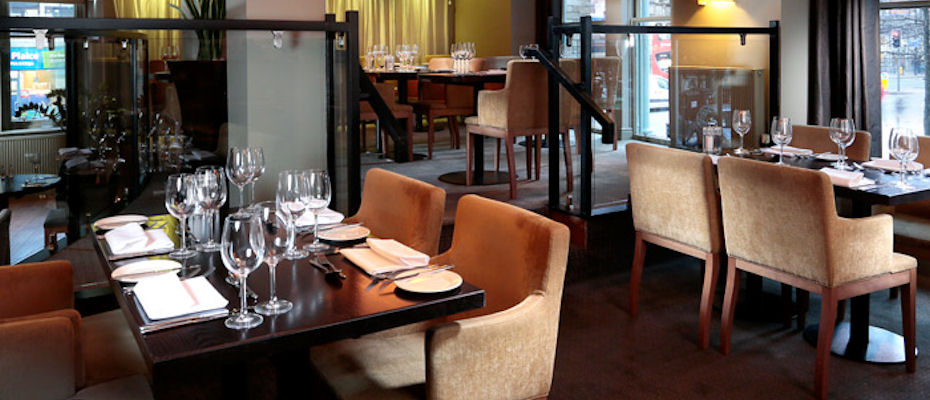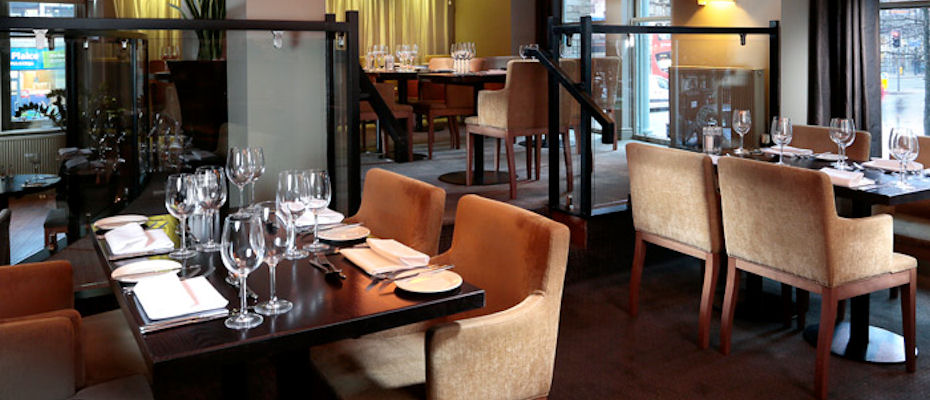 The hotel also offers a lower-ground-level conference centre with 8 versatile fully-equipped meeting rooms of varying sizes; full-service hospitality for weddings for up to 70 guests, who are naturally happily well-placed to bed-down here too, post-celebrations; discounted secure parking across the road; plus a special £5 day-rate to use a nearby gym!
With its impressive building, central location near scene and sights, modern and airy rooms, top-notch eating options and helpful, friendly staff – not to mention room-only rates starting at just £89 per night – don't delay! Book now!
See & Do
This Northern Powerhouse of industry, sport, art and pop culture! Fab for gays, even those with families!
On arrival – before all-things-gay – do take a quick look around! Take in the grandeur of Manchester Cathedral and Manchester Town Hall, plus the renowned City Art Gallery and the vibrant Science & Industry Museum (www.scienceandindustrymuseum.org.uk). Jump a tram, bus or boat out west to spectacular Salford Quays for The Lowry (www.thelowry.com) arts centre theatre and gallery, Media City (BBC Tour, http://www.bbc.co.uk/showsandtours/tours/media_city) and architecturally and creatively informative Imperial War Museum North (www.iwm.org.uk/visits/iwm-north).
Catch a drama or show at the modern Royal Exchange Theatre (www.royalexchange.co.uk) or ornate Manchester Opera House (www.atgtickets.com/venues/opera-house-manchester/). Hear a concert at the state-of-the-art Bridgewater Hall (www.bridgewater-hall.co.uk) – home not only to the mighty Hallé Orchestra and little Manchester Camerata, but also to the world-class BBC Philharmonic!
Shop at the mammoth Arndale Centre; or down some grub in exotic China Town. Sporty? Enjoy the Manchester United Museum & Tour (www.manutd.com/museum) out west, plus massive National Football Museum (www.nationalfootballmuseum.com) back in the centre.
Other Top Tips in town include:
Immersive interactive experience based on the hit 90s TV show where teams run around, madly shouting; complete lots of tricky challenges; and finish up in some lovely satin bomber jackets! Your eccentric Maze Master will guide you through four different adventure zones – Aztec, Industrial, Futuristic and Medieval – helping your team face lots of jolly silly challenging tasks and games in order to win crystals; and more crystals means more time in the final Crystal Dome where you and your team must work together to catch as many tokens as possible, battling super-strength fans!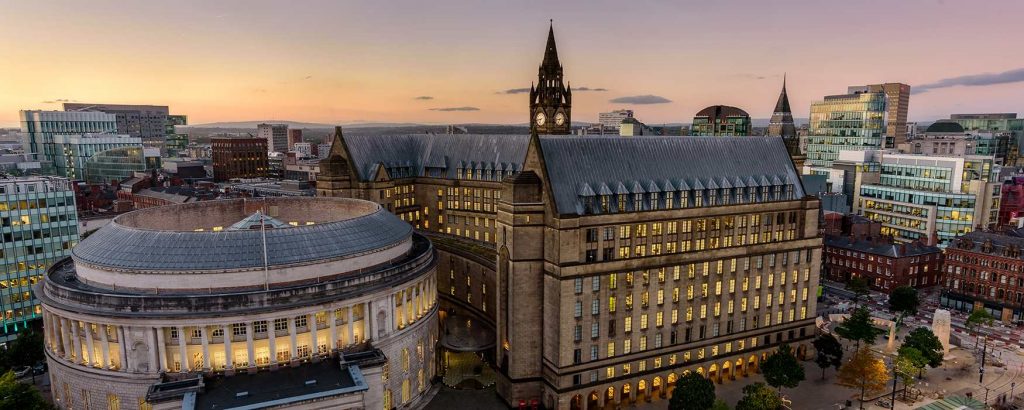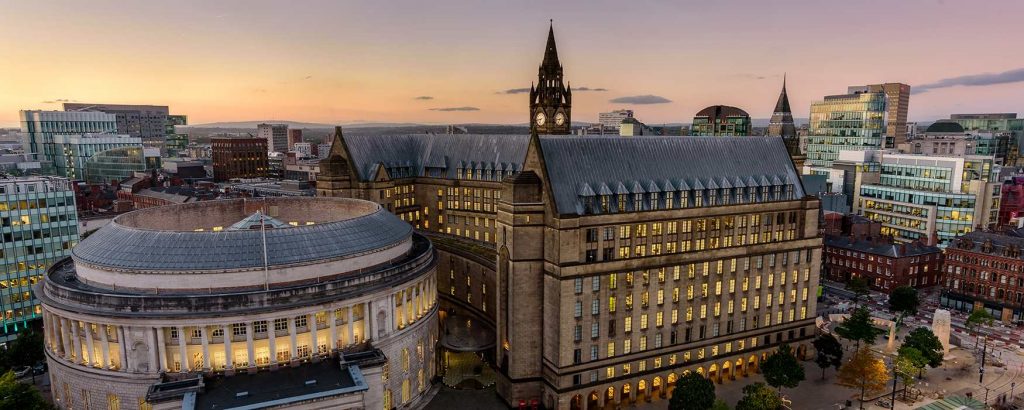 Scene & Pride
Then, wait for it boys: that world-famous scene! Here are some top tips to check-out, although – rest assured – there is quite a bit else besides!
The New Union (111 Princess Street; www.newunionhotel.co.uk), of Queer As Folk fame, anchors the western end of legendary Canal Street! An equally established option is the REM Bar (33 Sackville Street; www.facebook.com/TheRemBar) just along the street/canal – now all in vogue.
Those after a more traditional local can safely hang out at Thompson's Arms (23 Sackville Street; www.facebook.com/pages/Thompson-Arms-Gay-Village-Manchester/245740348828391). Check out showy New York, New York (94 Bloom Street; www.newyorknewyorkbar.com); or maybe Via (28-30 Canal Street; www.viamanchester.co.uk) which boasts a busy, sprawling Gothic-themed wooden interior.
Part of the fun-loving style set? BarPop (10 Canal Street; www.facebook.com/BarPopOfficial) on the main canal drag is where latest labels set off pretty faces. Ditto swish and vibrant Kiki (4 Canal Street; www.kikimanchester.com); and colossal, heaving, eternally-bopping G-A-Y (63 Richmond Street; www.facebook.com/GAYManchester/?ref=py_c), rising over three floors, shifting gallons of cheap booze! Try TriBeCa (50 Sackville Street; www.tribeca-bar.co.uk); or camp-yet-airy ON Bar (46 Canal Street; www.facebook.com/onbarmanchester/)!
Fancy a full-on dance? Cruz 101 (Princess Street; www.cruz101.com) is Manchester's longest-running gay club – a real stalwart, warts 'n all; busy all-week-round, but especially at weekends.
 Clone Zone (36-38 Sackville Street; www.clonezone.co.uk) started right here! Also check out steamy Basement Complex (18 Tariff Street; www.basementmanchester.com). And most gay gents know about The Canals for taking nocturnal airs – yet, as ever, beware!
Manchester Pride (www.manchesterpride.com) comes alive across the city every year, late August. This year (23-26 Aug 2019) it comprises of Manchester Pride Live, the Candlelit Vigil, the Superbia Weekend, the Gay Village Party, Manchester Pride Parade and Youth Pride MCR. Fully family-friendly!
For general info on Manchester: visitmanchester.com
Manchester Piccadilly is just 2 hours away from London Euston, and even closer from other major UK cities, by wonderfully cool and sexy Virgin Trains: virgintrains.co.uk
– ends –
Comments via Facebook
comments