Review: Vincent River, Trafalgar Studio 2, London
by Adrian Gillan for www.bent.com
Homophobia, within and without! Bent's Adrian Gillan is shaken by a shattering revival of Philip Ridley's modern-day Greek-tragic riff, Vincent River, at the intimate Trafalgar Studio 2 in London!
Homophobia out there in society weaves its dreadful dialectic spell by inducing internalised homophobia within the home – between closest of family members; and deep inside so many trembling homo-hearts.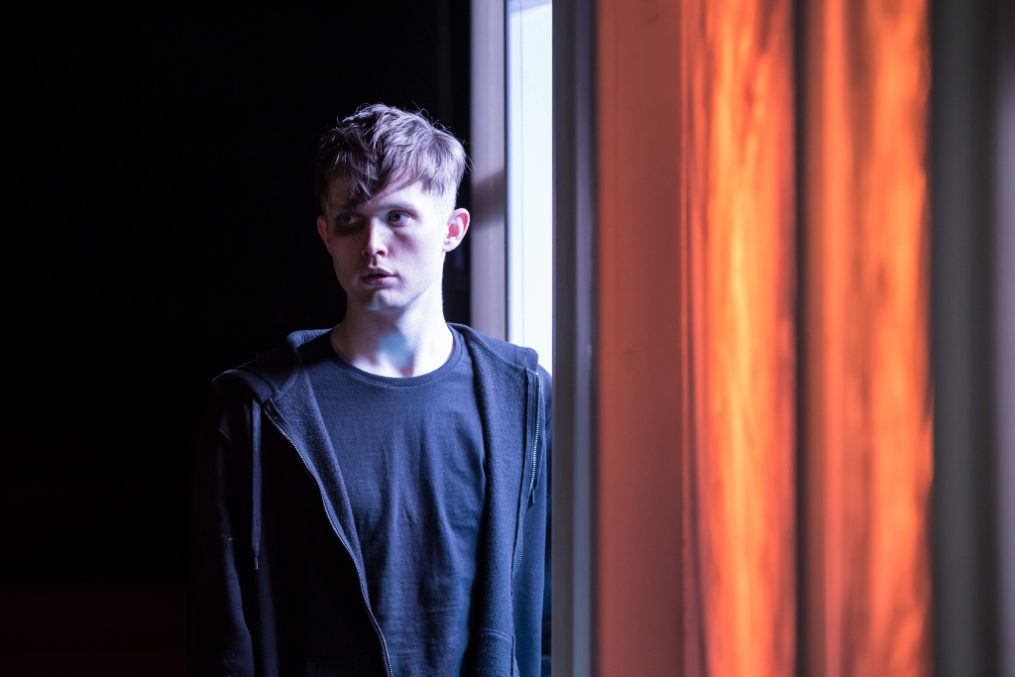 Minds alas oft lag behind protective laws. Greater seeming-acceptance and visibility leads to hate crime spikes. Thus, Philip Ridley's sizzling multi-layered exploration of the causes and impact of queer-fear – which premiered at London's Hampstead Theatre way back in 2000, with a 2007 revival at the Trafalgar Studios, where it now returns after a run at the capital's Park Theatre – has never been more relevant.
A mysterious young man visits the mother of a viciously murdered gay son, Vincent. Both are forced on epic inner journeys to confront their true selves – cathartic odysseys we the audience share.
To be frank, as a regular reviewer, I have rarely been quite so shattered as I was by this intensely raw and powerful play, which left me feeling dazed for hours after exiting what had become an intimate, "holy" space. Conforming to the Greek tragic "unities" of continuous time, space and action – two actors alone onstage throughout 90 minutes; primal emotions; a cleverly unfolding narrative hiking suspense to an almost unbearable level – Ridley generates a stark ritual experience, the purest essence of theatre.
Two complex and damaged characters bare their souls just metres away from you – with a fair few laughs along the way – and the effect is truly overwhelming. This jaw-droppingly brilliantly written two-hander is, thankfully, brought to electrifying life by acting also of the very highest calibre – both in terms of emotion and technical transformation – a joy and a privilege to watch. Brave and utterly exposed.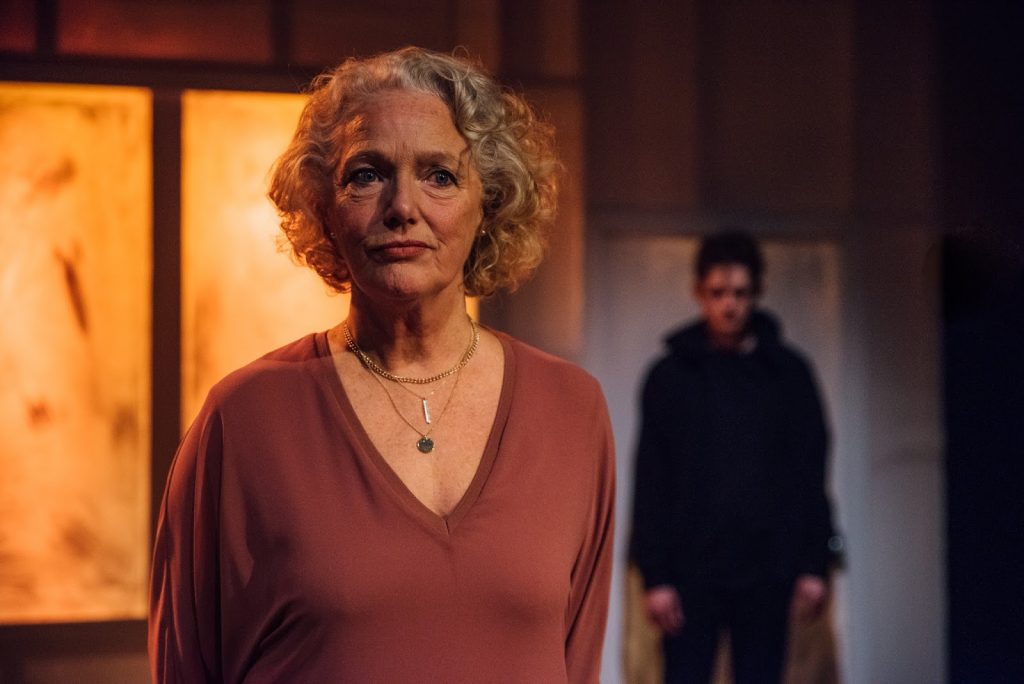 As the grieving mother, Anita, Louise Jameson is sensual, angry, wily, mischievous and determined, unleashing the occasional burst of primordial passion that almost completely stops you breathing.
As the young man, Davey, Thomas Mahy is moody, defensive, vulnerable, awkward and equally determined. A remarkable transformation, physically and vocally, he smoulders throughout – his bravura speeches ranging from descriptions of grotesque horror to one most glorious hymn to gay love.
Director Robert Chevara ensures his two fine actors hit every note in this classically-inspired modern-day masterpiece, their healing journeys even yielding a tentatively hopeful ending. Marty Langthorne's lighting and Nicolai Hart Hansen's set and costume designs both serve those Greek "unities" perfectly.
The play, and this production specifically, deserves the widest possible audience. Your own tragedy would be to miss it. Just factor in some post-show time to recover.
 Vincent River runs at Trafalgar Studio 2 in London, until 22 June 2019.