Succumb to Brum: Birmingham for LGBTs and their families!
by Adrian Gillan for Bent Gay Sex Shop & Magazine           
Scrummy brummie! More 'n more gay families now include children, so where better to take 'em than for a fun break in the UK's 2nd biggest city, Birmingham? In time for Pride (25/26 May 2019)!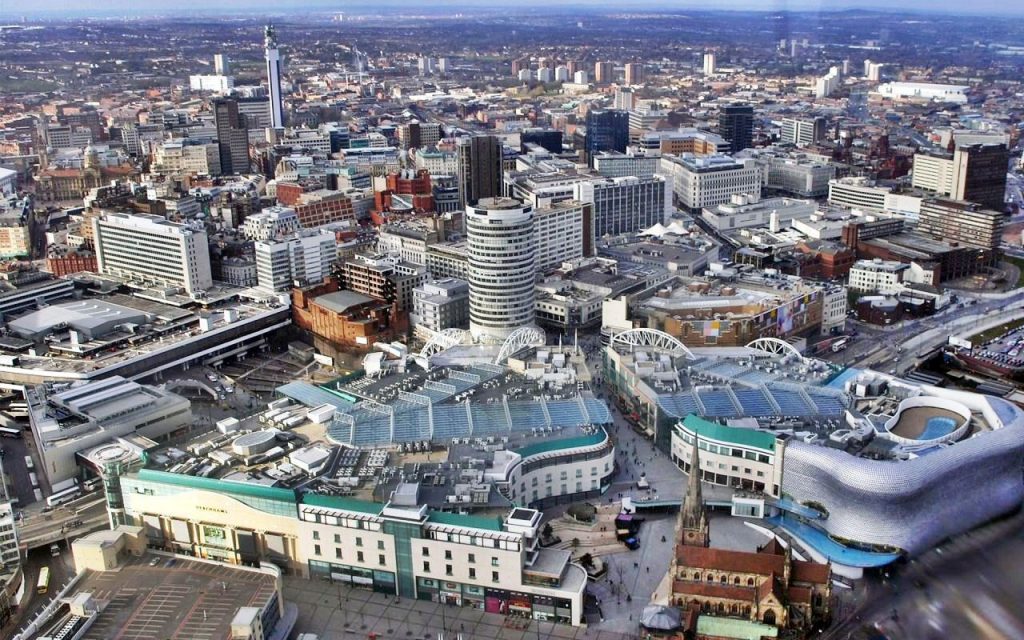 With its abundance of renovated canals, parks, industrial heritage, civic buildings and squares, Birmingham's definitely undergone a first-rate face-lift in recent decades.
Stay
Stay at newly-refurbished 4-star Jurys Inn Birmingham (245 Broad Street, Birmingham , B1 2HQ; T: +44 121 606 9000; www.jurysinns.com/hotels/birmingham) in its imposing landmark tower a short stroll southwest of the very centre, scarce 10/15 minutes' by foot from the three central railway stations.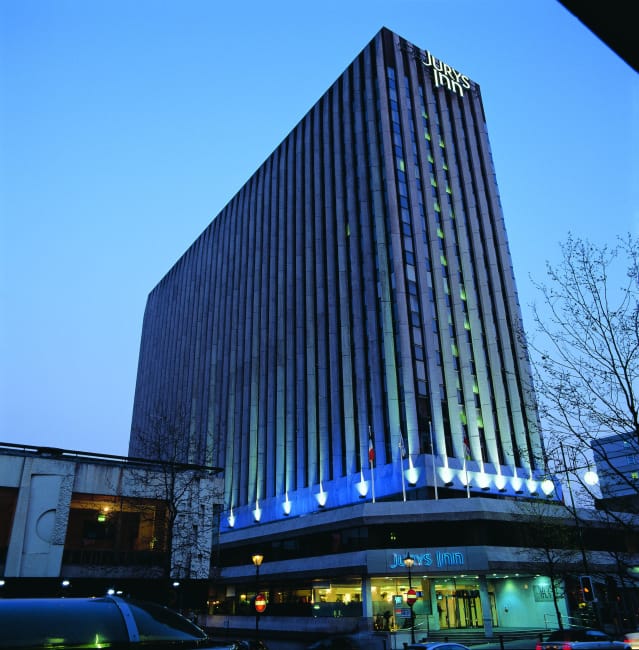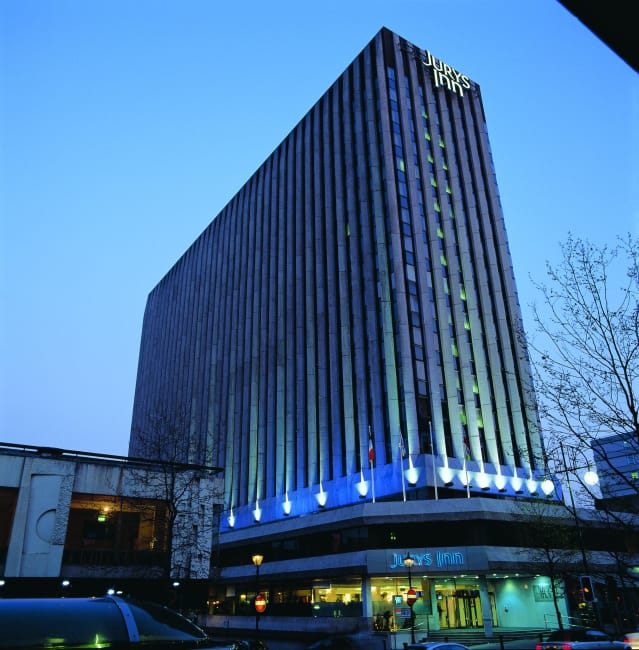 Its 445 stylish hotel rooms, from standard double to superior, plus 'accessible', are all spacious, able to comfortably accommodate up to three adults; or two adults and two children under 12. All boast large soft beds; en-suite bathrooms with complimentary toiletries; flat screen TV with Freeview; free Wi-Fi; air-con; hair-dryers; and extra pillows on request!
Peckish? The hotel's own stylish Restaurant offers a wide menu (including a sumptuous buffet breakfast), while its sleek Lounge Bar is perfect for a light snack or nightcap after a day exploring the city. 24-hour room service is also available, including a night menu. Enjoy a specialty coffee or pastry from the hotel's very own all-day Costa coffee bar and lounge, where you can relax with a paper or book, or freely surf the web.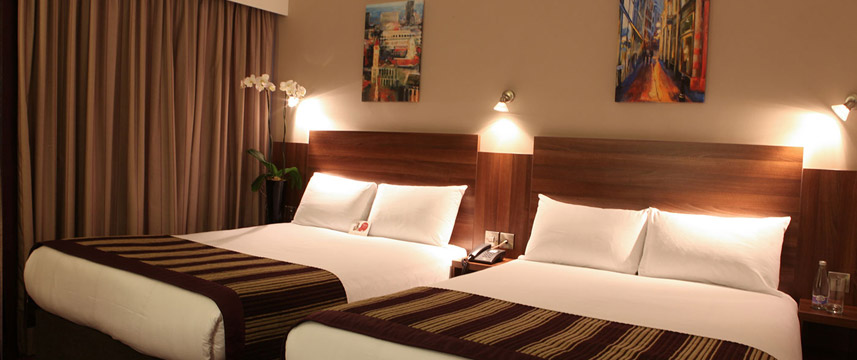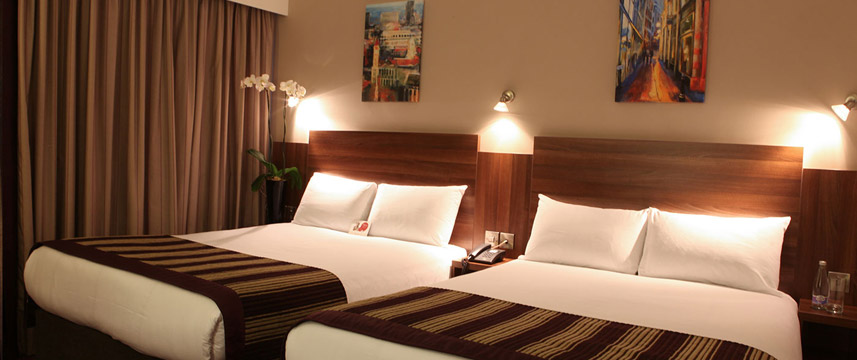 See & Do
From retail therapy in the vast, revamped Bullring Shopping Centre, complete with its flagship space-age Selfridges building; to a mouth-watering Cadbury World (www.cadburyworld.co.uk) tour out in Bournville; to cultural treats like the Birmingham Royal Ballet, based at the Birmingham Hippodrome (www.birminghamhippodrome.com), or the Birmingham Rep (www.birmingham-rep.co.uk) or the Old Rep (www.oldreptheatre.co.uk) – there's heaps to do and see in Brum!
Other Top Tips include:
Scene & Pride
Of course, you're unlikely to sneak your sprog or sprogs past the bouncers at many bars or clubs, and – even where a licence permits – that could prove a bit of a bore in a child's bigger scheme!
That said, and purely FYI, with one of the most compact, constantly re-invigorated, easily accessible and sizeable gay scenes in the land – embrace the accent and you soon succumb to Brum, and all those manly Midlands men! Dozens of venues vie for attentions in a queer cluster mere yards from New Street Station. Hurst Street is surely up there with those other UK world-class queer streets, Canal and Old Compton!
Stalwart and anchor of the scene is arguably the habitually rejuvenating Village Inn (152 Hurst Street; www.villagebirmingham.co.uk), an upmarket, friendly gay pub pumping out music and drag into the wee small hours with its busy dance area.
 The traditional Wellington (72 Bristol Street; www.facebook.com/Thewellingtonhotelbirmingham) is an extremely welcoming pub-cum-cabaret joint. Nearby Fountain (102 Wrentham Street; www.thefountain.bar) is also a bit of a hit with the older set.
Sidewalk (125-127 Hurst Street; https://sidewalkbirmingham.com/) entices queer trade along its not inconsiderable length, downing booze and food – its vast windows perfect from, and through, which to preen-and-be-seen. Neighbour Equator (123 Hurst Street; www.facebook.com/123hurststreet/) is an airy lounge bar for the full-on style set. Ditto Loft Lounge (143 Bromsgrove Street; www.theloftbrum.co.uk), just around the corner, with fab food.
"Party bar" Missing (Hurst Street/Bromsgrove Street; www.missingbar.co.uk) is a true Brum favourite and packs 'em in – all ages, all nights. Other busy bars on or around Hurst Street include friendly, earthy Eden Bar (116 Sherlock Street; www.facebook.com/eden.bar.568), right down the end; lesbian-yet-gay-male-friendly The Fox (17 Lower Essex Street; www.thefoxbar.co.uk); Bar Jester (42 Holloway Circus; www.barjester.co.uk); or cruisy Boltz Club (40 Lower Essex Street; www.boltz-club.com).
Time for some full-on clubbing? Feted Nightingale (Kent Street; www.nightingaleclub.co.uk), or "The Gale" as it is affectionately known – now spans the best part of half a century, always keeping apace with the times. With 2000 capacity across three levels and a nice outside garden, it is no surprise to hear that legendary artists, from Boney M to Boyzone, have all appeared here over the years.
Club Chic (28 Horsefair; www.facebook.com/ChicBirmingham) is a trendy late-night dance spot too; and there's also The Core (135 Sherlock Street; www.facebook.com/TheCoreClubBirmingham).
One can steam away at central Unit 2 (Lower Essex Street; www.facebook.com/pages/Unit-2-Sauna/300224243421591) sauna; or at Spartan (127 George Road; www.spartanhealthclub.co.uk) further out. And there's always Clone Zone (84 Hurst Street) for sexy undies, gay gear and the like.
However, back to the kids: everyone loves a party! And few are quite such fun as Birmingham Pride (www.birminghampride.com) which takes place over the last Bank Holiday weekend in May of each year. This year, it's 25-26 May 2019, with "Love Out Loud" as the theme. A parade through the city centre on the Saturday leads into a party/festival in the gay village, with acts like Marc Almond and Human League headlining the main stage! All ages, including families, welcome!
For more information about visiting Birmingham: www.visitbirmingham.com
 Birmingham (Moor Street or Snow Hill stations) is as little as 1¾ hours away from London Marylebone by wonderful Chiltern Railways, and even closer to other major UK cities. For times, fares, offers and bookings: www.chilternrailways.co.uk
– ends –
Comments via Facebook
comments