Review: Come From Away, Phoenix Theatre, London
An uplifting theatrical cèilidh celebrating the redemptive power of community! Bent's Adrian Gillan embraces the ensemble and feels the healing love of powerful new multi-Olivier-Award-winning musical, Come From Away, now scorching the Phoenix Theatre in London's West End.
When events on 9/11 leave 7,000 diverted passengers on 38 airliners stranded for 5 days in remote North Eastern Canada, the 10,000 residents of little Gander open their doors, and hearts, to one and all who've "come from away" – regardless of gender, sexuality, nationality, race or faith! Animals loved too!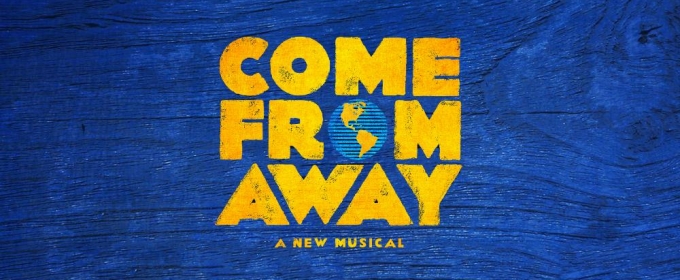 Sizzling with humanity, Come From Away's co-writers (book, music and lyrics) Irene Sankoff and David Hein draw on Newfoundland's still-living Gaelic heritage and culture to create an 100-minute-long non-stop infectiously tuneful, rhythmically life-affirming wake-into-party cèilidh, joyously celebrating the power of trust, love and community to overcome the darkest depths of suspicion, inhumanity and hate.
The musical was, aptly, originally somewhat humbly developed at workshops and festivals in both Canada and the US; followed by runs in Seattle and Washington, plus Toronto where it still plays; then Broadway, where it has been wowing, Tony-garlanded, ever since 2017, alongside an ongoing North American tour. This side of the Atlantic, a short run in late 2018, rather fittingly in Dublin, transferred in early 2019 for this current West End premiere, which has already scooped four Olivier Awards – for Best New Musical, Outstanding Achievement in Music, Best Theatre Choreographer and Best Sound Design! An Australian premiere awaits, in Melbourne, in July 2019; and a film adaptation is also in the pipes!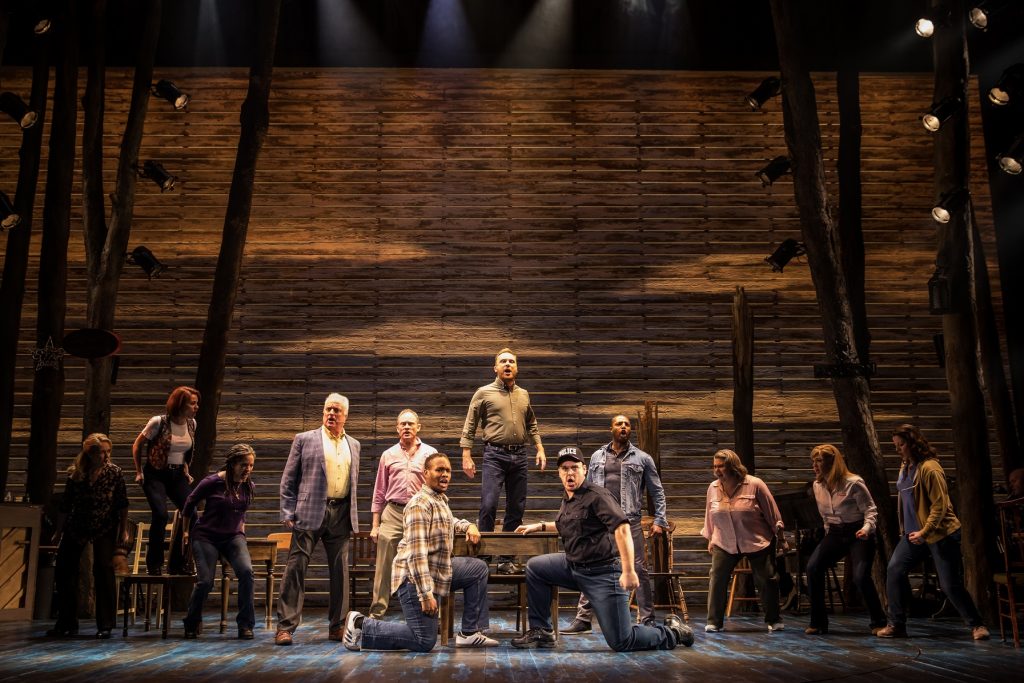 The show's theatrical form – an incessantly rolling seamless ensemble – becomes a metaphor in itself for the work's communal theme, as each of a 12-strong cast act, sing and move well-nigh-as-one, fluidly dipping in and out of chorus, and across a wide range of characters, all marooned yet on a big journey.
It thus seems rather wrong to single-out individuals in this super-wired, high-energy, largely on-stage-throughout, multi-tasking troupe. So, daredevil dozen: take a bow all! Amongst Gander locals, veteran Clive Carter spiritually anchors the show as Mayor Claude, sharing out liquor and love in equal measure; aided by big-hearted Beulah (Jenna Boyd), animal-loving Bonnie (Mary Doherty), zany Oz (Harry Morrison) and nervy journo Janice (Emma Salvo).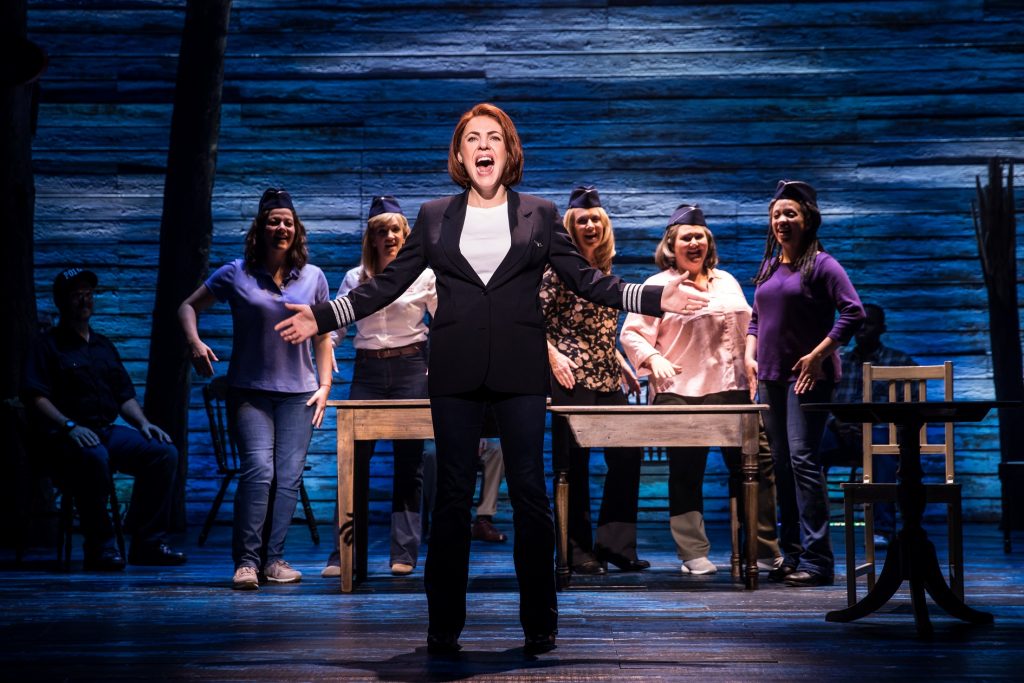 Amongst "visitors", Rachel Tucker especially dazzles as pilot Beverley, stealing the show with her women's rights torch-song, "Me & the Sky". Gay couple, the "two Kevins" (played by wonderful David Shannon and Jonathan Andrew Hume), humorously bicker as they surprisingly discover Gander to be "the gayest place in Canada". Shannon also heads up the "Prayer" number that superbly cleverly champions multi-faith co-existence; whilst Hume's Muslim chef character, Ali, powerfully exposes and tackles racial discrimination.
Nathanael Campbell is terrific as urban streetwise Bob, hilariously unused to receiving such collective kindness. Robert Hands and Helen Hobson shine as unlikely couple, uptight Brit Nick and American divorcee Diane – their "Stop the World" turn a metaphor for a wider existential limbo. And Cat Simmons is immensely moving as mother-of-fireman Hannah, her "I Am Here" leaving hardly an eye dry.
Unsurprisingly, most of this largely-sung-through musical's numbers – cue the likes of "Welcome to the Rock", "On the Edge", "Somewhere in the Middle of Nowhere", "Something's Missing" – are full-company. Kelly Devine's rightly award-winning musical staging and choreography makes the cast of actor-singers also look like a gang of sh*t-hot water-tight Broadway babes, against Beowulf Boritt's minimalist, fluid design backdrop of revolve-stage plus scarce more than a few chairs.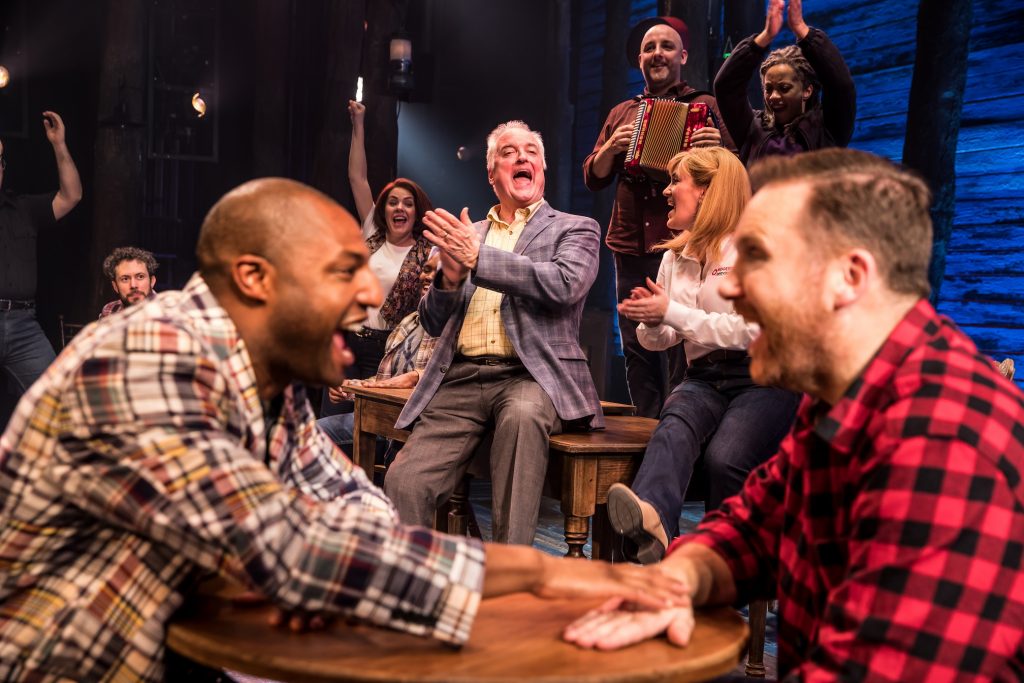 Christopher Ashley's deft direction maintains momentum alongside requisite modulations in tone and pace, his stellar creative team further helmed by Howell Binkley (lights) and Gareth Owen (sound). Special cheers too for dialect coach, Joel Goldes, who had work cut out but really did the job!
The energy, spirit and soul of any cèilidh surely ultimately lies with the musicians. So it is only proper that the show's 8-strong band – discreetly onstage throughout, under musical director Alan Berry – should, after the cast have bowed and left, fully and finally take centre-stage, to complete the ritual and round off the party! Theatre at is most connecting best! Go celebrate!
Come From Away runs at the Phoenix Theatre in London until at least 14 Sept 2019.
– ends –