Review: Three Sisters, Almeida Theatre, London
by Adrian Gillan for Bent Shop
 Philosophical tragi-comedy! Bent's Adrian Gillan laughs, cries and thinks his way through this timeless new version of Chekhov's gem, Three Sisters, at the Almeida Theatre, North London!
Great Russian dramatist Anton Chekhov apparently hated the overly "exuberant" premiere of his Three Sisters, staged by theatrical giant Stanislavski at the Moscow Arts Theatre in 1901. But I'll wager he'd adore this latest raw yet subtle, clear yet cleverly timeless, production at the Almeida Theatre in London.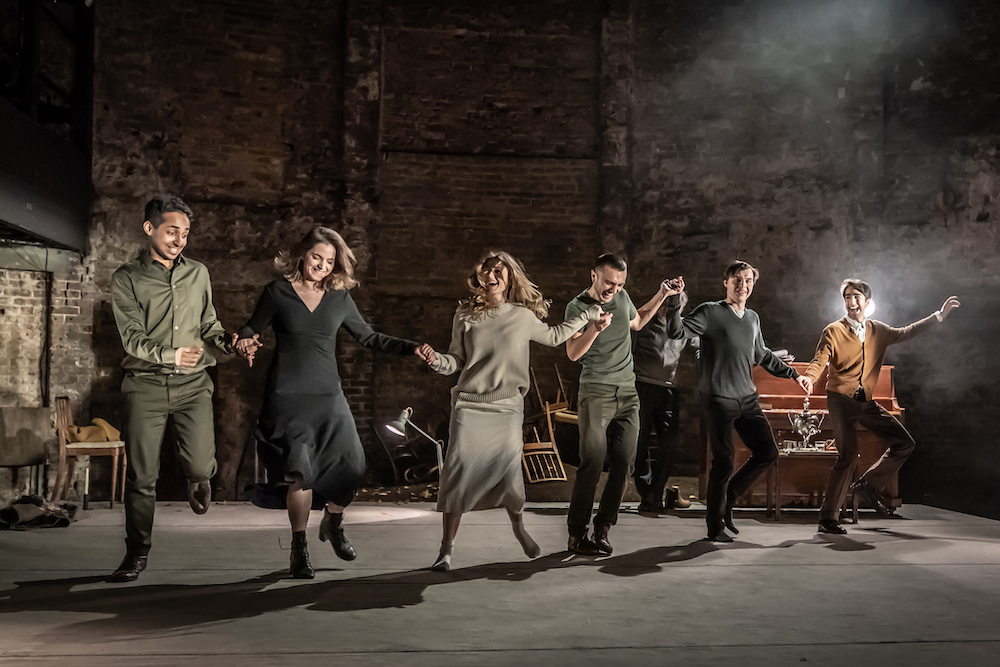 Boldly yet sensitively directed by its Associate Director, Rebecca Frecknall, this new version by Cordelia Lynn (using a literal translation by Helen Rappaport) is set rather loosely in what is gently hinted, via the occasional costume item or prop, in a 1950s backwater provincial Russian town that life passes by and that boasts transistor radios despite also seemingly being au fait with 19th Century duels. Even the Russian-ness is understated, despite requisite occasional references to Moscow and the Polish border.
The tad indeterminate time and place setting – supported by spartan staging and simple contemporary-neutral costumes – helps subtly elevate the action to the universal, happily without jarring with what is in fact an emotionally and dramatically faithful-to-the-original script, as the three eponymous sisters wait for their lives to begin and as the big issues of existence and meaning, nostalgia and memory, progress and happiness, loneliness and connection, are examined via three hours' human traffic on the stage.
The place of women and their survival strategies in a patriarchal world still packs a thematic punch! And the play's implicit critique of the pointlessness and precariousness of outdated upper-middle-class existence – seemingly on the brink of tumult, implosion and revolution – arguably also has an especial bite given the nature of contemporary theatre's endemic still-largely-upper-middle-class audiences!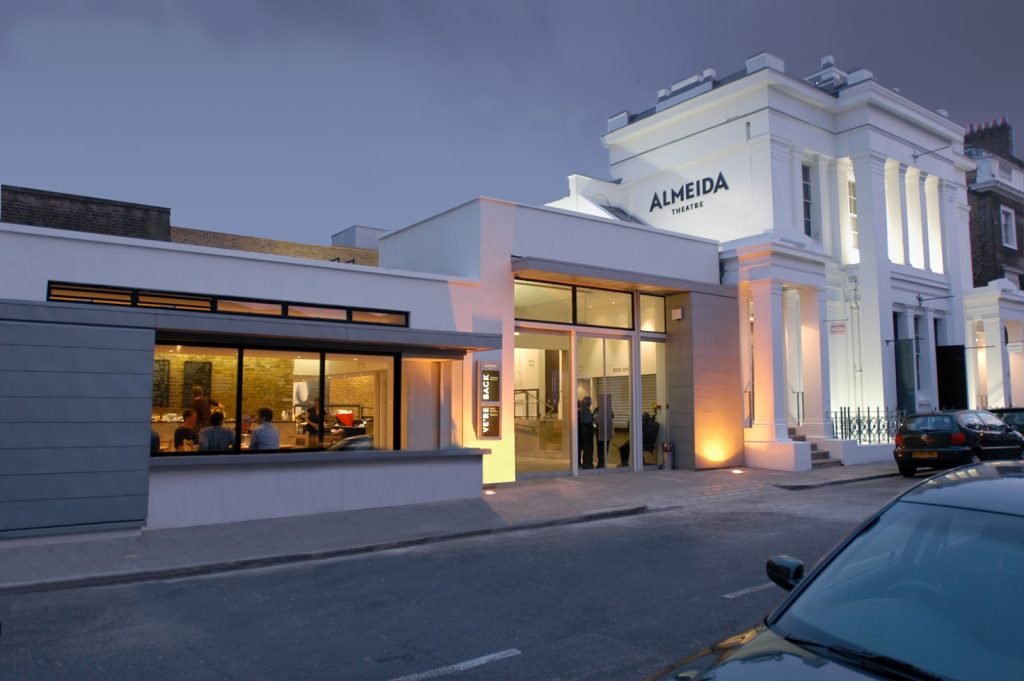 Frecknall evokes an uptight-yet-languid atmosphere as characters tensely and tragi-comically wait and wait for their lives to, somehow, move on or take off. If the setting is timeless/50s/contemporary, the production is authentically Chekhovian in its sense of pacing (you can feel the visceral beauty of the beat-to-beat changes of tempi), heightened naturalism (hints of Ibsen and Strindberg), existentialist absurdism (presaging the likes of Beckett or Ionesco) and poetic symbolism – with powerful metaphoric imagery and theatrical devices, like spinning tops, watch chimes, migrating birds, Moscow yearnings, haunting gunshots, echoes and the like. Magical ritualistic moments too, not least at the very start!
Actress-of-the-moment Patsy Ferran makes a fine Olga, bringing out the resigned, loyal, trapped, fragile and prudish traits of the oldest sister. Pearl Chanda makes for a petulant, moody middle sister, Masha, disillusioned by and contemptuous of her good-but-dull husband Fyodor (wonderfully comically played by a doting, forgiving Elliot Levey) who may also love Olga; whilst falling for dashing, dishy, affable Vershinin (Peter McDonald brimming with eloquence, intelligence, charm, frustration and sadness).
Ria Zmitrowicz very near steals the show as youngest sister Irina, her childhood dreams of moving back to Moscow to find fulfilling work and love are all as tragically dashed as the hopes of her older sisters, and everyone around her. Shubham Saraf is likewise utterly brilliant as her adoring, lovesick Tuzenbach who, realising he may have her hand but never her heart, well-nigh welcomes death at the hands of love-rival, the pathologically-perfume-dabbing Vasily, simmeringly played by a superbly glumly truculent Alexander Eliot.
Sexy Freddie Meredith makes a magnificent Andrey, the sisters' young brother, descending from shy youthful romantic to indebted pen-pushing cuckold, trapped in a kind of inverted dollhouse where his seemingly lower-class wife, Natasha (Lois Chimimba, splendidly chillingly and infuriatingly manipulative), gradually takes control, putting on airs-and-graces, taking Andrey's boss as her lover, caring only for herself and her babies and ultimately ejecting everyone else from the household.
Alan Williams delivers a droll, jaded, Jaques-like Chebutykin, observing and increasingly cynically commenting as he all-too-helplessly watches the lives of the three daughters of the woman he adored, but didn't marry, disintegrate. Annie Firbank is touching as insecure old retainer, Anfisa. Sonny Poon Tip and Akshay Sharan add sparkle and cheer as energetic young solders, Vladimir and Alexey respectively. And Eric MacLennan gives a nice comic turn as hard-of-hearing council worker, Ferapont.
Hildegard Bechtler (design), Jack Knowles (light) and George Dennis (sound) head-up Frecknall's dream creative team on this sizzlingly fresh yet fundamentally faithful must-see Chekhov revival.
Three Sisters runs at the Almeida Theatre in London until 1 June 2019. For more info and to book tickets, call 020 7359 4404
– ends –