Review: Little Death Club, Underbelly Festival Southbank, London
by Adrian Gillan for www.bent.com.
Dark, deviant and dangerously debauched! Bent's Adrian Gillan hardly knows whether to laugh or lust, or cower under his seat, throughout kinky, queer circus-cabaret, Little Death Club – the flagship show shocking and thrilling crowds at the Underbelly Festival on London's Southbank.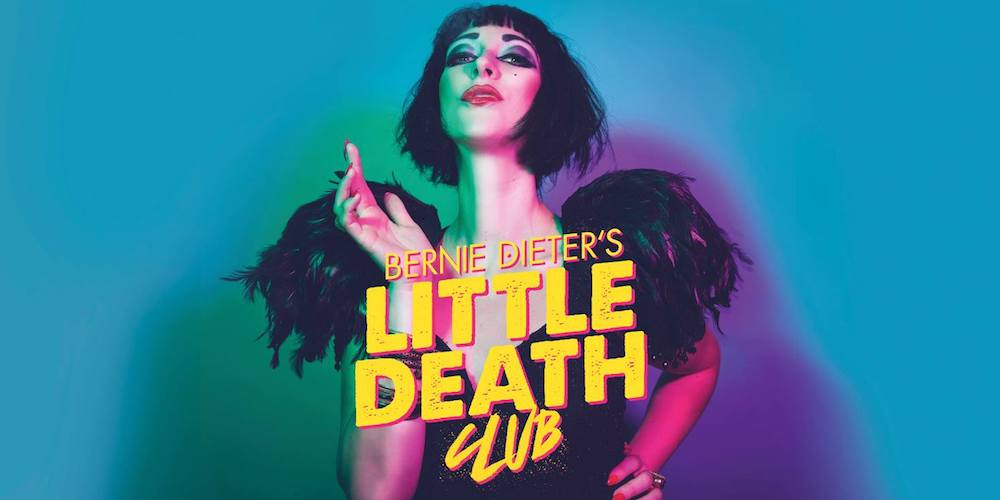 Now in its eleventh year, the Underbelly Festival on London's Southbank has become one of the capital's biggest multi-arts offerings, with over 140 shows programmed across six months, April – Sept.
Having wowed and teased tittering-yet-trembling audiences from Edinburgh to Adelaide, award-winning hour-long high-octane variety extravaganza Little Death Club hits London, taking no prisoners! Boasting swearing, adult themes and multiple moments of full-frontal nudity: not for the prudish, or under-16s!
The show's quirkily queer family of "misfits, miscreants and fantastic freaks" blends glitter, satire and razor-sharp wit to lead you, happy-but-helpless, into a depraved, degenerate, shadowy realm of abnormality, mischief and mayhem. Willkommen, bienvenue! Vive la difference!
Written as a tribute to her very own circus-owning gran, the night's Mistress of Chaos, Bernie Dieter – a "cross between Lady Gaga, Marlene Dietrich and Frank-N-Furter in sequins" – has shaped a show, together with co-writer Tom Velvick and musical director Marty Hailey, to liberate and loosen; to celebrate diversity; and to generally shake up the entire Southbank, and the whole wider world!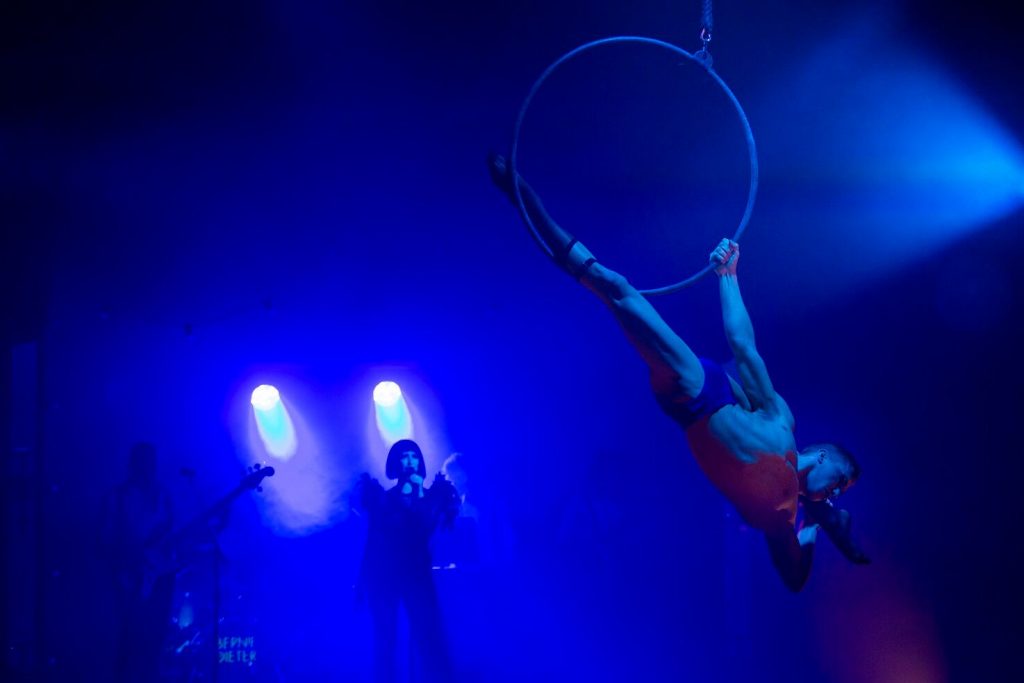 Co-creator and sole anchor, Dieter literally dominates throughout, flirtatiously putting us under her spell from the start with a clever, funny, saucy opening number to immediately draw her audience in, to break ice – and set on edge. She then proceeds to introduce a kaleidoscopic cavalcade of colourful eccentrics to the atmospheric gin-soaked Spiegeltent arena, all queerly harmonious in their diversity – punctuated by Dieter's outrageous mid-show "Lick My Pussy" number and rousing drinking song finale.
Big-hearted character comedian Josh Glanc amuses as a disgruntled mime with rather a lot to say; whilst drag songstress Myra DuBois gives her own inimitable interpretation of a classic ballad. Yes, whisky-soaked weirdy-beardy-lady Kitty Bang Bang really is breathing fire, her two naked titties aflame; whilst an equally unclothed Fancy Chance is left gracefully hanging by her hair.
But our personal show-stealer is definitely luscious-lashed gender-bending contortionist and balletic aerialist, aptly-named Beau Sargent – striking up some indescribably beautiful shapes high in the air, no safety net! Tall, ripped, slender and perfectly proportioned, with a mysteriously sad-yet-sexy dignity!
Special mention, also, to the fantastic four-piece band who deliver the Weimar-punk jazz soundtrack across the whole evening; and to the handsome, characterful stage-hand who assists acts throughout – how we would all so dearly love to see you naked too, young sir!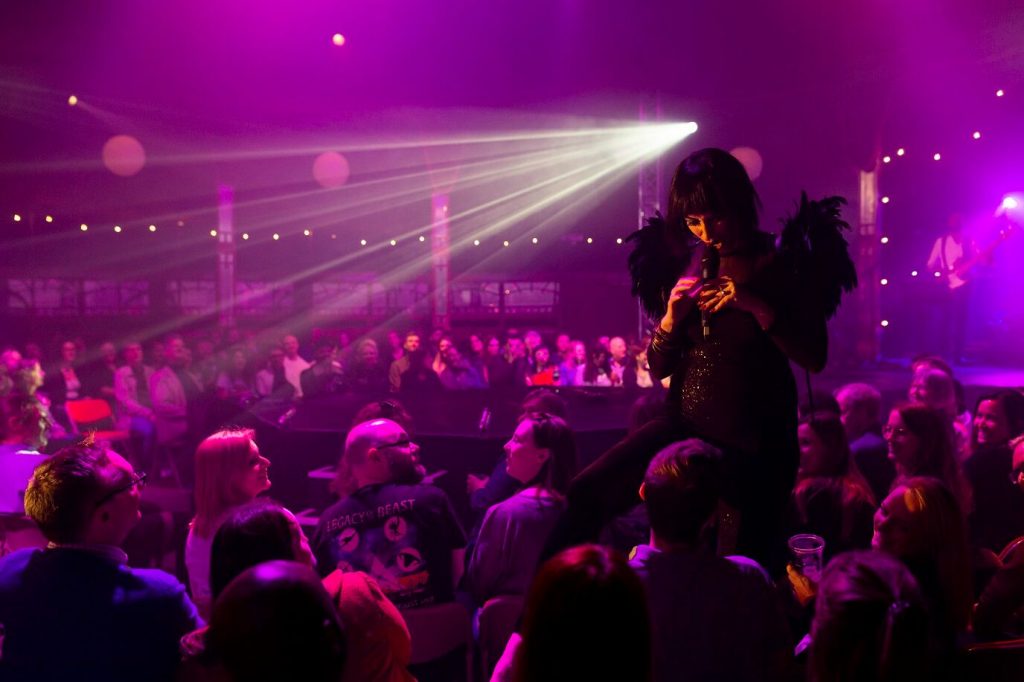 Come on: leave your name, and bloomin' Instagram account, at the door! What happens here, stays here. So, even though no seat is safe, what have you really got to fear?
Little Death Club runs at the Underbelly Festival on the Southbank in London until 23 June 2019. For more info and to book tickets, call 0333 344 4167;