Review: The Trials of Oscar Wilde, Theatre Royal Windsor & National Tour
by Adrian Gillan for Bent Gay Sex Shop & Magazine
A queer fall from grace that still shines a light and casts a shadow. Bent's Adrian Gillan hails the national tour of ultimate gay courtroom drama The Trials of Oscar Wilde, in support of Stonewall.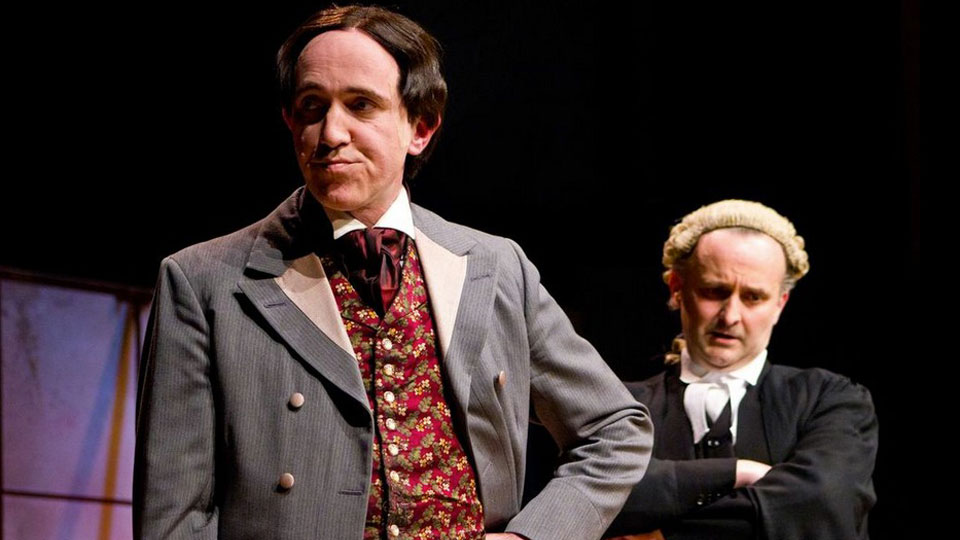 Scarce a hundred days after the zenith of the 1895 opening of The Importance of Being Earnest, Oscar Wilde was in prison – his careers over, his life in tatters. This downfall was, in a sense, fated – tragically self-imposed – Wilde's high-flying hubris leading him to betray himself to a merciless law and society.
Although thus a kind of martyr, Wilde's fall helped set the gay tone for decades to come. His trial and imprisonment was 124 years ago, yet the process of decriminalisation of same-sex acts between men in private only even started to happen in the UK with the Sexual Offences Act in 1967. Moreover, Wilde himself, along with thousands of men convicted pre-1967, was only officially pardoned in 2017.
Co-written by John O'Connor and Merlin Holland – Oscar Wilde's only grandchild – The Trials of Oscar Wilde first toured in 2014, enjoying a sell-out run at the Trafalgar Studios in the West End. It now returns for an exciting national tour throughout England, drawing on original recently rediscovered trial transcripts, plus contemporary newspaper reports and eyewitness accounts.
Its first half covers the ill-fated Libel Trial in which Wilde tries in vain to disprove the claim by his lover Bosie's father, The Marquess of Queensberry, that he was at the very least "posing as a sodomite", the trial collapsing as witnesses emerge and tables turn. Moreover, the evidence uncovered is then used by the Crown in a Criminal Trial – the show's second half – actively prosecuting Wilde for gross indecency.
The Trials of Oscar Wilde sets out to provide a fuller picture of these trials, examining whether its flawed genius was harshly treated or whether he was rather the author of his own downfall – or perhaps something in between, as he "deflects, stumbles and feints like a boxer up against the ropes".
Director John O'Connor and co-director Eva Savage head a creative team of Tom Paris (set), Duncan Hands (lights), Anett Black (costume) and Matthew Eaton (sound) in delivering a simple, fluid and easily-tourable staging whereby the small cast of four remain in view well-nigh throughout, seated to the side when not in the main action upon a vast red carpet, changing costumes as character changes dictate, a screen with projected images upstage behind proceedings.
John Gorick offers an admirably understated and compelling Oscar Wilde, whose playful arrogance is gradually worn away throughout the trials, fighting for both his art and his life, as coquettish and evasive witticisms give way to fearful silences, as witnesses crowd in and the state presses its case. He treads a neat path between a Wilde who has undoubtedly used people and who has himself been a victim, used.
Playing Wilde's key antagonists, Rupert Mason is excellent as the gruff, somewhat unhinged Marquess of Queensberry, Wilde's lover Bosie's father; and incessant as Wilde's two key courtroom legal adversaries, Edward Carson in the first half, Charles Gill in the second. He also shows his versatility as one of Wilde's lowlife accusers, Fred Atkins.
Patrick Knox plays Wilde's loyal yet increasingly despairing legal advocate, Sir Edward Clarke, in both halves; as well as giving a fine comic turn as Antonio Migge, the prickly "professor of massage", after the interval. And youthful Benjamin Darlington artfully differentiates the various young men – such as Sidney Wright, Alfred Wood and Charles Parker – arrayed against Wilde in the witness box; as well as portraying the action's only female role – short-sighted hotel maid, Jane Cotter.
All in all: moving, entertaining, informative, revelatory. Don't miss.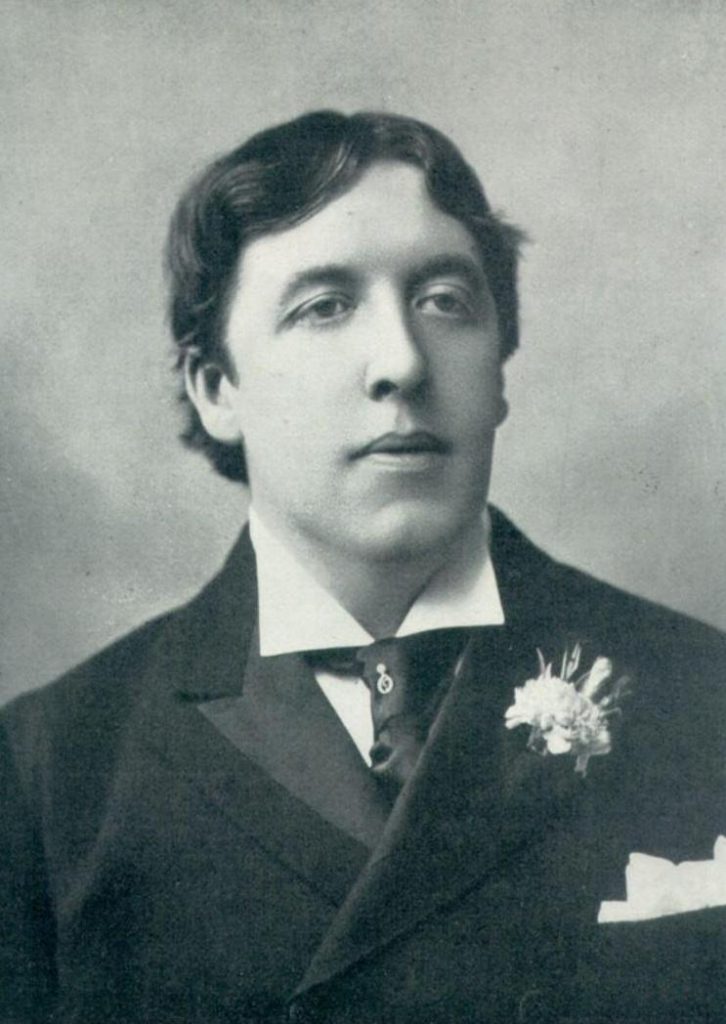 Coda: after two years' hard labour, Wilde was released in 1897, a social exile, and died in Paris in 1900.
Final note: what happened to Wilde in 1895 is still happening to LGBTQIA+ people the-world-over today. LGBT charity Stonewall estimates that same-sex relationships are still illegal in 72 countries – in eight of which, they are punishable by death. This national tour of The Trials of Oscar Wilde aims to help to support the important work of Stonewall in promoting equality, both in the UK and worldwide.
The 2019 national tour of The Trials of Oscar Wilde plays at Theatre Royal Windsor (26 – 30 March); Greenwich Theatre (2 – 6 April); Brighton Pavilion (9 – 10 April); Arena Theatre, Wolverhampton (12 – 13 April); Pomegranate Theatre, Chesterfield (14 April); The Haymarket, Basingstoke (17 – 18 April); Middlesbrough Theatre (20 April); Harrow Arts Centre (24 April); Theatre Royal, Winchester (25 – 27 April); Key Theatre, Peterborough (8 May); Brewhouse, Taunton (9 May); Forest Arts Centre, New Milton (10 May); Theatre Severn (11 May); Stantonbury Theatre, Milton Keynes (15 May); Theatre Royal, Bury St Edmunds (16 May); Stamford Arts Centre (17 May); Trinity Theatre, Tunbridge Wells (21 May); Chipping Norton Theatre (22 May); Yvonne Arnaud Theatre, Guildford (23 – 25 May); Dugdale Centre, Enfield (28 – 29 May); Guildhall Arts Centre, Grantham (30 May); The Courtyard, Hereford (31 May); and Waterside Arts Centre, Sale (1 June). Tickets are available from individual theatre box offices.
– ends –