Review: Tartuffe, Lyttleton Theatre (National Theatre)
By Adrian Gillan for Bent Gay Shop & Magazine
 Tartuffe: the subversive! Tartuffe: the disruptor! Bent's Adrian Gillan hails the National Theatre's raw, revolutionary and rarely-so-relevant revival of Molière's timeless comic masterpiece!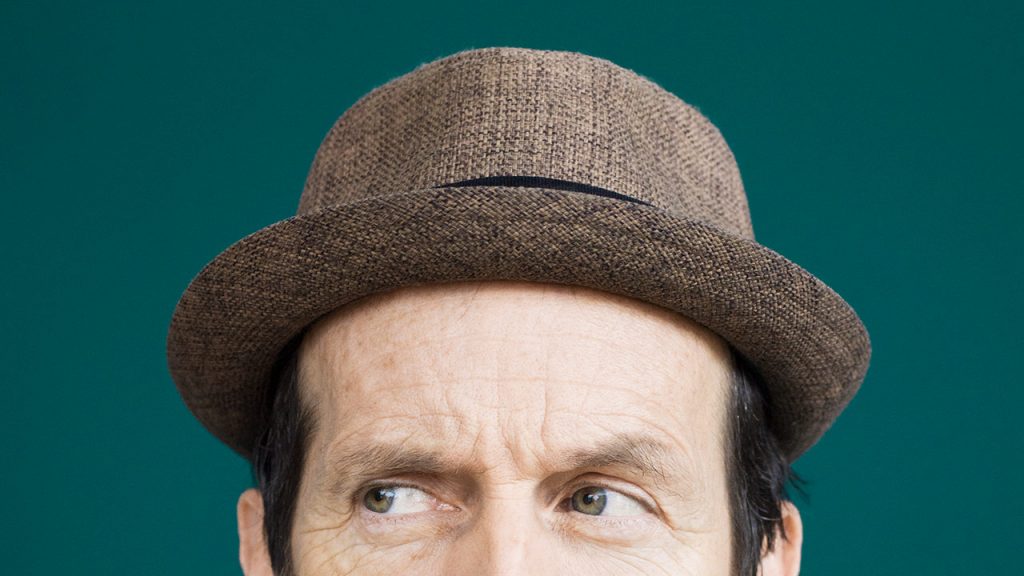 Reluctantly banned by King Louis XIV soon after its 1664 premiere – to placate a threatened French establishment, notably a nervy clergy – satire Tartuffe quickly became a hit, regardless, via private performances; and is, today, the most performed play at the Comédie-Française in Paris.
Variously also co-titled The Impostor or The Hypocrite in early revisions, this ingenious and ferocious new version by John Donnelly morphs the character of Tartuffe – more traditionally portrayed as a mere cheeky villain who gets his comeuppance – into an angry cynical subversive, a disruptive catalyst who plays the hypocrite himself all the more to expose the hypocrisy of others: the corrupt, self-serving high society he is invited into, then so violently ejected from. The production is thus, ironically, undoubtedly explicitly truer to the spirit of Molière than the writer himself was ever overtly permitted to be.
We still experience one of the greatest farces ever written, not to mention a truly dazzling play of ideas, but all with an increasingly darker subtext as the privileged social and political classes close ranks to beat off Tartuffe's apparent Revolution – a perceived "Terror" indeed! Though this production may be set in contemporary London, le grand metaphor Français pervades!
Enjoying one of the biggest entry build-ups in all drama, the title role is talked about by all characters for the best part of an hour before even appearing. Denis O'Hare's Tartuffe is a zany, lusty, pseudo-guru-hippy-dippy chancer, furiously aware of the manipulative, self-deceptive and oft unreflectively self-preserving milieu which he has rather drifted into and is only too delighted to both feed off and stir up. When he finally pushes his luck that bit too far, he is brutally dealt with, and order restored – the corrupt PM at the very top, performing the deus ex machina function Louis XIV himself is given in the original.
Thus this Tartuffe is arguably more sinned against than sinning. Moreover, this production suggests the tide is already on the turn – the ground shifting, nay tilting; and the audacious rogue may well yet enjoy the last laugh, with the newly restored old order set to be swept away, regardless. And, as Tartuffe throws himself desperately directly on the doubtless generally privileged audience's mercy at the end, in an unsettling way – whether we reside in leafy Highgate, Hampstead or no – we become complicit in the corruption, falling under the threat of sharing the same doom as his onstage targets. Edgy stuff.
All the more so due to the sharp-edged satirical humour so strongly laced throughout, also dealing with the seemingly perennially relevant issue of the socio-economic subjugation of women, and indeed of younger generations more generally, who feel let down by their greedy, selfish and manipulative elders.
Orgon (Kevin Doyle, excellent, as the character's own inherent hypocrisies emerge) is facing a mid-life crisis, naively falling under Tartuffe's spell to gain a sense of security and meaning, stubbornly shunning his whole family in the process; though, in a sense, they are monsters of his own making.
Olivia Williams is his frustrated, flirty, financially dependent wife, Elmire. Enyi Okoronkwo is his highly-strung, inhaler-rasping son Damis – wronged, yet irredeemably chauvinist and mercenary, like his father. Kitty Archer is his equally spoilt Mariane, excellent and moving in the thought-provoking scenes with her dad, exploring the damaging selfishness of parental control; in-love with hilariously hypocritical street poet, Valere, played by a blisteringly funny Geoffrey Lumb, privileged enough to have the luxury to dream and doss.
Veteran Susan Engel ensures a comically spectacular opening to the show as Orgon's mother, Pernelle, as she berates her hedonistic family and champions Tartuffe, showing up at the very end to ludicrously tell everyone, "I told you so"! Kathy Kiera Clarke is fantastic as Dorine, the all-eyes-and-ears housemaid, empowered with more clout due to a past fling with Orgon, and having dirt on everyone. Hari Dhillon is rock-solid as Cleante, perhaps the most grounded, reasonable and decent character on stage, yet still almost ludicrously clinging to a notion of justice and law right up to the end.
Blanche McIntyre's direction goes for the jugular, as laid down in Donnelly's viciously and mercilessly satirical version, pulling no punches. Designer Robert Jones' set is brilliantly operatically kitsch, allowing classic to meet contemporary.
Tartuffe's target? As proceedings neatly round off with rhyming couplets, we realise, to our horror – not so unlike Murder on the Orient Express – that they are all in on it. As are we! Go see.
Tartuffe runs at the Lyttleton Theatre (National Theatre) in London until 30 April 2019. For more info and to book tickets, call 020 7452 3000
– ends –