Diamond Geezers: Antwerp, for LGBTs and their families!
by Adrian Gillan for Bent Gay Shop & Magazine
Bored of Brussels? More 'n more gay families now include children, so where better to take 'em than for a fun few days out in Belgium's bejewelled second city, Antwerp? Perhaps in time for Pride! And all a mere short aerial hop away from bijou London Southend Airport, on fab Flybe!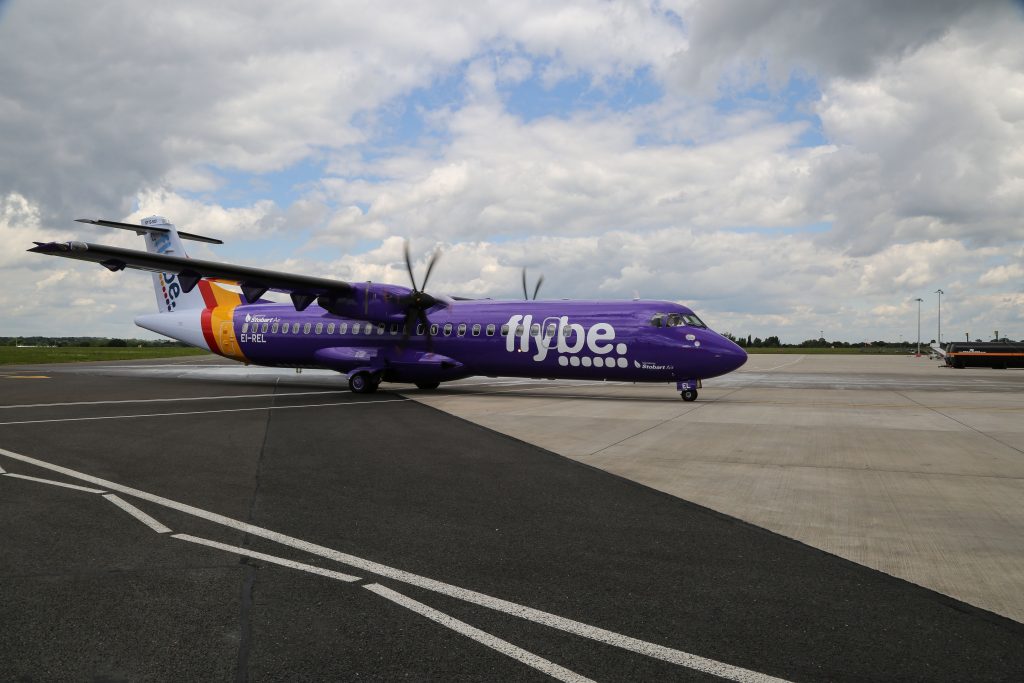 One of the world's biggest ports, Belgium's second largest city, Antwerp, is also the main town of Flanders – perched on the mighty River Scheldt, scarce twenty miles north of capital Brussels. Famous for Rubens and fashion, medieval grandeur and Art Nouveau, chocolate and beer: the undisputed diamond capital of Europe's ½-million-strong population proudly speak Flemish, or immaculate English!
And, with fab low-cost carrier Flybe serving Antwerp from lovely little London Southend Airport, you too can be here, in no time at all – and with extra cash left in your pocket! Punctual, and with highly personal, yet still professional, service – we love 'em!
Stay
4-star Radisson Blu Astrid Hotel, Antwerp (Koningin Astridplein 7; T: +32 (0)3 203 12 34;) is slap bang in the city centre, just in front of the main railway station, and close to the fashion and diamond districts. Designed by architect Michael Graves, it offers fine views of the area's stunning surrounding 19th Century buildings. The 250+ renovated rooms and suites boast flat-screen TVs and free high-speed Wi-Fi.
The hotel's Made in Antwerp bar and restaurant offers locally inspired recipes, plus a large variety of Belgian beers and spirits, even Belgian wines! The 1st floor Health Club boasts a 24-hour fitness centre plus an indoor heated pool and jacuzzi, with wet and dry saunas! Fully family-friendly, cribs, high chairs and babysitting services are available. Sumptuous buffet breakfasts too!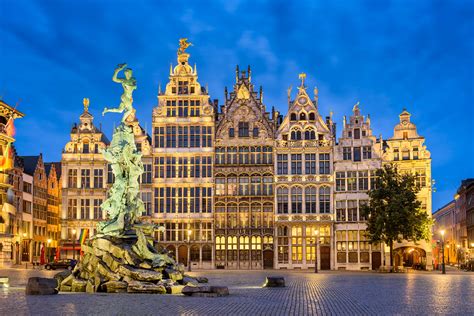 See & Do
The 24-, 48- or 72-hour Antwerp City Card grants free public transport (buses and trams of De Lijn); plus free access or discount at all must-see museums, churches and attractions in the city – including free entry to DIVA Diamond Experience ; painter Rubens' House; and spanking new local history museum, MAS with its free rooftop viewing platform.
Take in the historic city centre – the Grote Markt; the Groenplaats; the magnificent Gothic Cathedral with its 120m spire. Browse the Royal Museum of Fine Arts , hanging out with Rubens and van Dyck; or shimmy through the boutique-lined fashion quarter and Fashion Museum MoMu to learn how the "Antwerp Six" put the city on the global couture map.
Drool through the Jewish Quarter, learning about the four "c"s (colour, clarity, carat & cut) at the Diamondland showrooms, seeing cutters at work; or stroll the brill southern Art Nouveau district, Zurenborg. Some kids' favourites? Hunt out the zoo; sniff out lovely Belgian chocolate shops like innovative The Chocolate Line; or, in summer, see Antwerp from the docks with a Flandria river cruise!
For entertainment, be sure to catch one of the many concerts given by the top-notch, inclusive Antwerp Symphony Orchestra , based at the spanking new Elisabeth Centre Antwerp, with its gorgeous main Queen Elisabeth Hall; and touring throughout Belgium and wider. Lots of community and youth outreach work too, bravo!
Alternatively, try unpretentious, experimental, brilliant venue, Monty – a welcoming, creative, theatrical "culture factory" just south of centre, easily reached by tram! Top for physical theatre and comedy!
Discover Antwerp on two wheels, reaching spots too far for foot, especially those attached to little legs; or too hard to access by car or tour bus. As well as offering rental bikes, Antwerp By Bike run bike tours, with themes including Highlights, Beer, Riverside, Port, Jewish, Beyond the Centre and Parks! Sister setup, Walking In Antwerp, also offers foot tours, with themes including Historic, Metropolitan, Jewish and Little Island! Friendly, knowledgeable guides!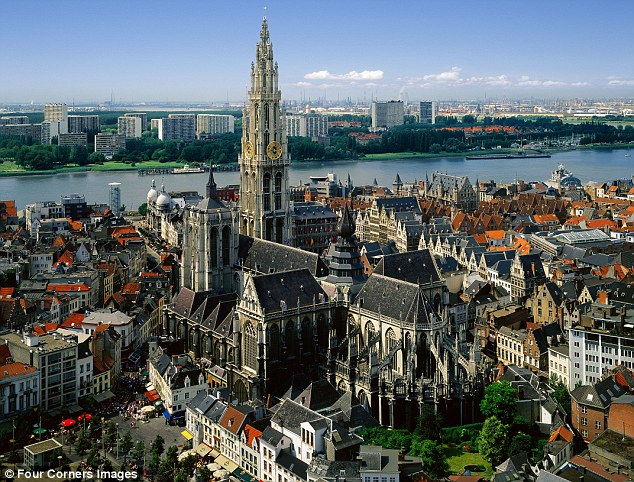 Scene & Pride
Of course, you're unlikely to sneak your sprog or sprogs past the bouncers at many bars or clubs, and – even where a licence permits – that could prove a bit of a bore in a child's bigger scheme!
That said, and purely FYI, gay life in Antwerp does revolve around half a dozen or so cafes and bars, two or three clubs and a couple of saunas, spread throughout the city.
Café den Draak (Draak plaats 1;) is a light-and-airy café-bar beneath Antwerp's thriving LGBT hub, Het Roze Huis, down south around Zurenborg.
Café Que Pasa (Lange Koepoortstraat 1;) is the city's laid-back Latin gay café-bar, between the historic city centre and the red-light area; Café Strange (Dambruggestraat 161;) is the oldest gay bar in Antwerp, 60 years and counting, just north of the main rail station. Cafe Twilight (Nieuwstad 4;) sits in Theatre Square, just south of the Stadspark, with outdoor terrace; and two-level Café Hessenhuis (Falconrui 59) lies near MAS and red-light district, crammed with young, trendy, teasing cuties.
Club Random (Geulincxstraat 28;) boasts dance and cruising areas, open Thurs-Sun. For something even crusier, there is aptly-named naked/jock bar The Kinky's (Lange Beeldekensstraat 10;), closed Suns; or for leather 'n fetish, one can always slip into The Boots (Van Aerdtstraat 22;) Fri/Sat eves or Sun afternoons.
Antwerp's main gay club, on a Saturday, is cavernous Cargo Club (formerly 'Red & Blue', Lange Schipperskapelstraat 11-13;) – the biggest gay venue in Benelux. Full of Flemish hunks! Also keep an eye out for regular big party nights organised by H.I.M..
Anyone still restless could always let off steam at converted townhouse Sauna 't Herenhuis (De Lescluzestraat 63;) with its 15-man jacuzzi, dry sauna, steam room, relaxation area, video room, sling room plus bar, in the south of Antwerp; or at Kouros Sauna (Botermelkbaan 50, Schoten;) in Schoten, a suburb northeast of centre – with its two Finnish saunas, steam bath, whirlpools, cabins, video room, dark room, bar and restaurant, not to mention large outdoor terrace, with pool and sun loungers.
However, back to the kids: everyone loves a party! And few are quite such fun as Antwerp Pride (7-11 Aug 2019, parade 10 Aug 2019), with its parade – for the first time this year starting from the historic medieval city centre – plus parties and events, including family-focused ones!
FLY HIGH WITH FLYBE
Operated by Stobart Air, Flybe flies from London Southend to Antwerp up to four times a week, with fares starting from just £99 per person each way, including taxes and charges. This fab, great-value airline is punctual and friendly; and has a fantastic and ever-expanding network of exciting routes, covering much of the UK and Europe.
London Southend Airport is scarce 55 minutes away from London Liverpool Street, on frequent, reliable and friendly Greater Anglia trains.
– ends –