Review: War Requiem, English National Opera, London Coliseum
By Adrian Gillan for Bent Gay Sex Shop & Magazine
A gay great composer's setting of a gay great poet's words! Bent's Adrian Gillan hails ENO's WW1 centenary production of Benjamin Britten's War Requiem, featuring the Latin mass-for-the-dead interspersed with Wilfred Owen's poignant and prescient poetry, at the London Coliseum!
Can a world shattered by a seemingly endless cycle of war ever make peace with itself?
In one of the 20th Century's finest choral works, gay great composer and life-long pacifist Benjamin Britten (1913-1976) juxtaposes nine anti-war poems by fellow queer, WW1 poet Wilfred Owen (1893-1918) – himself killed a week before the Armistice in 1918 – with the timeless ritual of the Latin Requiem Mass. Result: a fervent, alas seemingly ongoing and endless, plea against man's inhumanity to man.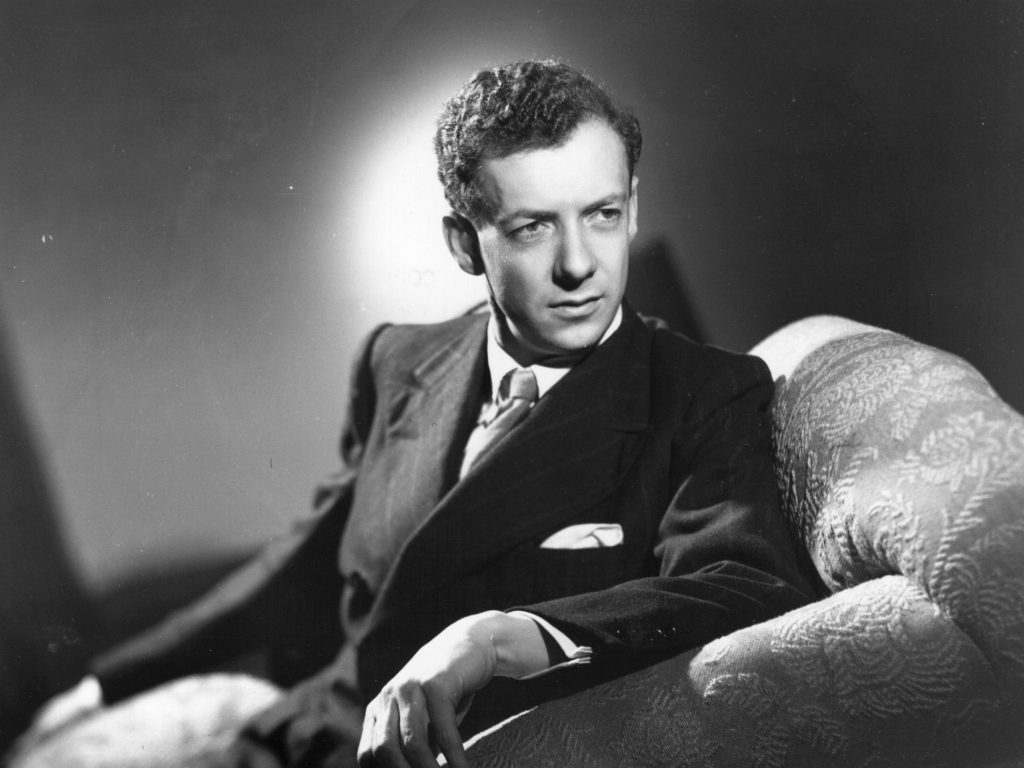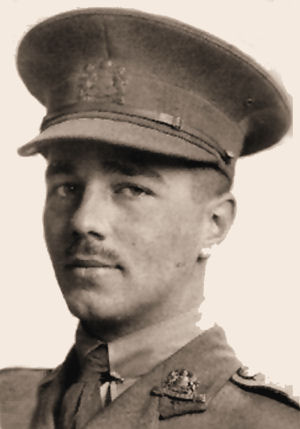 Harking back to WW1, "the war to end all wars", War Requiem was written in 1962 during the Cold War, for the consecration of the new Coventry Cathedral, whose medieval core had itself been blitzed by WW2 bombs in 1940. Both the premiere and the rebuilding were eternally resigned-yet-hopeful acts of peace and reconciliation, not of defiance.
ENO's new 90-minute-no-interval production marks the 100th year since WW1 ended, as wars continue to be waged around the world. Sung in English and Latin, surtitles display the sung words and/or the translation from the Latin above the stage.
War Requiem is performed by the combined forces of an 80-strong double-chorus; a children's choir of 40 from Finchley Children's Music Group; the full ENO Orchestra; a 12-strong chamber orchestra; three soloists; plus child actors. Two of the said three soloists, a tenor and a baritone, sing Owen's poems, accompanied by the chamber orchestra. The soprano soloist, plus double-chorus and full orchestra, sing the Requiem Mass. The children's choir, also heard at various points throughout the piece, depicts innocence and purity.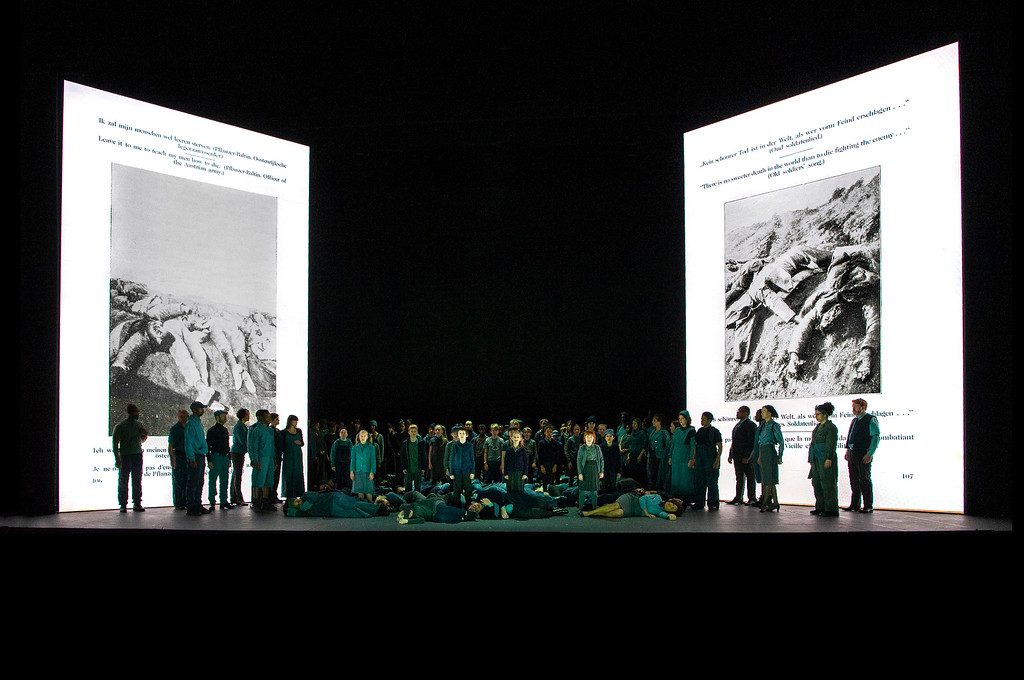 Director Daniel Kramer, himself also ENO's overall Artistic Director, puts Britten's music first, the staging always rightfully and respectfully subservient to it, with not a whiff of gimmickry, marshalling his creative team to evoke the universality and futility of the tragedy of war.
Making his ENO design debut, Turner Prize-winning photographer Wolfgang Tillmans uses giant screens to display huge images ranging from a German 1920s anti-war manual, to Coventry Cathedral, to semi-abstracted natural forms. The spectacular introduction of artificial snow at the start of the Sanctus section, which then lingers until the work's end, is a true coup de théâtre!
Charles Balfour's lighting is simple but bold. Nasir Mazhar's costumes are suitably suggestive yet timeless. Ann Yee's clear, deft, uncluttered and sensitive choreography – with more than a hint of angular stylised German expressionism at times – allows what is perhaps the largest cast ever used in an ENO production (over 130, including the tightly disciplined child actors) to most naturally inhabit the Coliseum stage.
Soprano Emma Bell is extremely moving as the formal maternal voice of the liturgy. Tenor David Butt Philip and baritone Roderick Williams convey Owen's profound poetry with great clarity, beauty and intimacy – their heartrending final Strange Meeting duo in the Libera Me section segueing brilliantly into the final sublimely spiritual choral climax, albeit with its unsettling play-out chimes.
The frisson of the whole work results from the irony of the Catholic mass, itself peppered with violence and fear, being punctuated throughout by Owen's transcendent yet basically atheistic and existentialist words. The genius is that this provocative association throws a humanistic, pacifist gauntlet down to all.
Conductor Martyn Brabbins, also ENO's overall Music Director, leads the glorious ENO Orchestra and breath-taking ENO Chorus – plus extra chamber orchestra and children's choir – with mesmeric solemnity. The mighty sung climaxes in the Dies Irae, Sanctus and Libera Me shall linger long. Amen.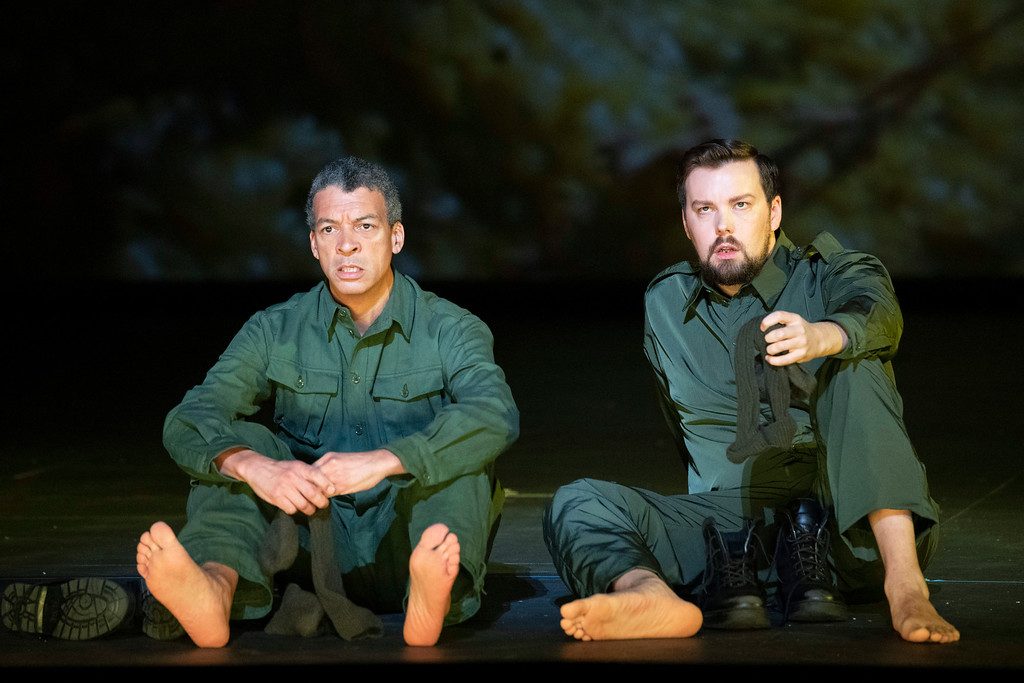 English National Opera 2018/19 Season
ENO's 2018/19 season has featured five new productions and four revivals at the London Coliseum, plus other galas and collaborations. Remaining new productions include The Merry Widow (1 March – 13 April 2019) and world premiere Jack the Ripper: The Women of Whitechapel (30 March – 12 April 2019). Remaining revivals include La bohème ('til 22 Feb 2019), Akhnaten (11 Feb – 7 March 2019) and The Magic Flute (14 March – 11 April 2019). More than 42,500 tickets are available at £20 or less across the season. Truly a people's opera!
– ends –