I'm Not Running, Lyttelton Theatre (National Theatre)
by Adrian Gillan for Bent Gay Adult Shop & Magazine
Politics: mere career or of true conviction? And how to reconcile messy Westminster power-play with the equally messy complexities of one's private life? Despite its flaws, Bent's Adrian Gillan finds worth, and a plum gay role, in David Hare's latest play, I'm Not Running, at the NT!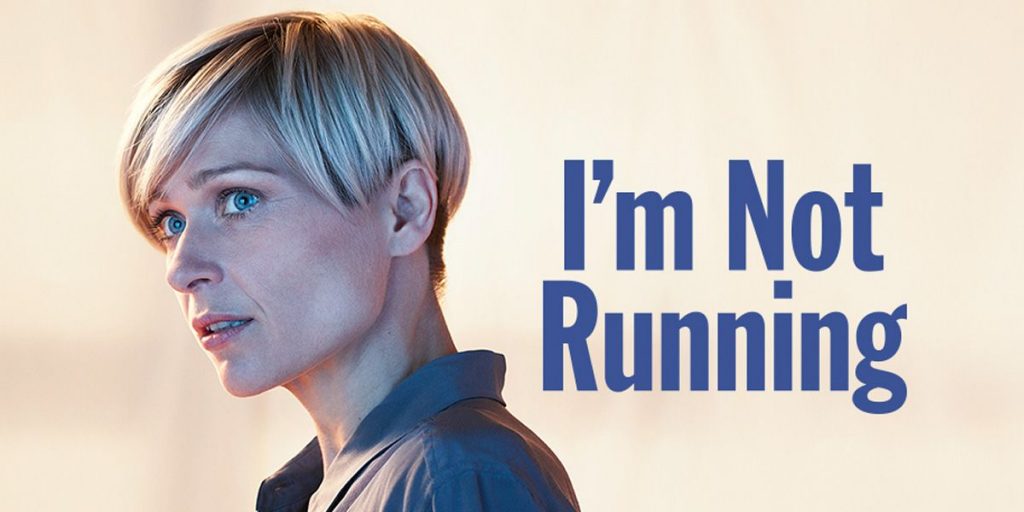 Plenty, Pravda, Racing Demon, Murmuring Judges, An Absence of War… to name a few! Veteran playwright Sir David Hare has been writing political drama since the early '70s, mainly for stage, but also TV and film – oft critiquing key societal institutions and, as an avowed socialist himself, the Labour Party.
In I'm Not Running, his new offering about a female junior doctor turned MP and potential party leader, he seeks to target both NHS "efficiencies" and a navel-gazing, male-dominant Labour in one fell swoop.
He does this cleverly within an umbrella character-driven thematic structure exploring conviction vs. career politics, as embodied in the 20-year-spanning private and public relationship between medic-turned-single-issue-politico Pauline and her Labour-insider former-and-still-occasional flame, Jack.
Will Pauline run away from herself, her troubled family past and a chauvinist political system; or will she face the music, expand beyond single-issue politics and run to be party leader? In this, his 17th opus for the National Theatre, Hare aims to keep us all on tenterhooks for 2¾ hours until the play's very end.
The work is not without its flaws.
Despite a backstory about her parents, neither Pauline (Siân Brooke's punchy delivery throughout, not solely in her student scenes, a tad irritating) nor Jack are especially sympathetic characters, the latter (played by charismatic Alex Hassell) betraying a surprisingly grotesque ugly chauvinism in final scenes.
Hare's attack on the Labour Party as depicted here, although by no means irrelevant, is rather general, there being no Corbyn-type figure on stage, no anti-Semitic angst and no whiff of Brexit in sight. Perhaps fellow playwright Alan Bennett is right in thinking the NHS is a big and complex enough issue to warrant a play all of its own. The didactic scene challenging FGM (female genital mutilation) turns a polite blind eye to the far more widespread and perhaps irretrievably entrenched issue of religio-cultural male circumcision. And crucially, there is insufficient tension, or pace, built up within the piece, leaving us at best inquisitive – but hardly desperate – to know whether or not Pauline does, in the end, "run".
In its favour? Hare employs time-jumps back and forth throughout the two decades to good effect; and does pack in a lot of intelligent, witty one-liners to just about keep things bubbling along. Ralph Myers' simple, spartan revolving set – on which supersized videos of cast members being interviewed by media are projected in between scenes – is also highly effective. Director Neil Armfield brings out solid performances from a strong cast, despite any aforementioned weaknesses in the material.
Liza Sadovy is tragically convincing as Blaise, Pauline's self-centred alcoholic mother; Amaka Okafor refreshing as Meredith, the ambitious, intelligent but ill-fated student from an immigrant family, now a Westminster intern; and Brigid Zengeni tough-but-good as a senior doctor, turned reluctant campaigner.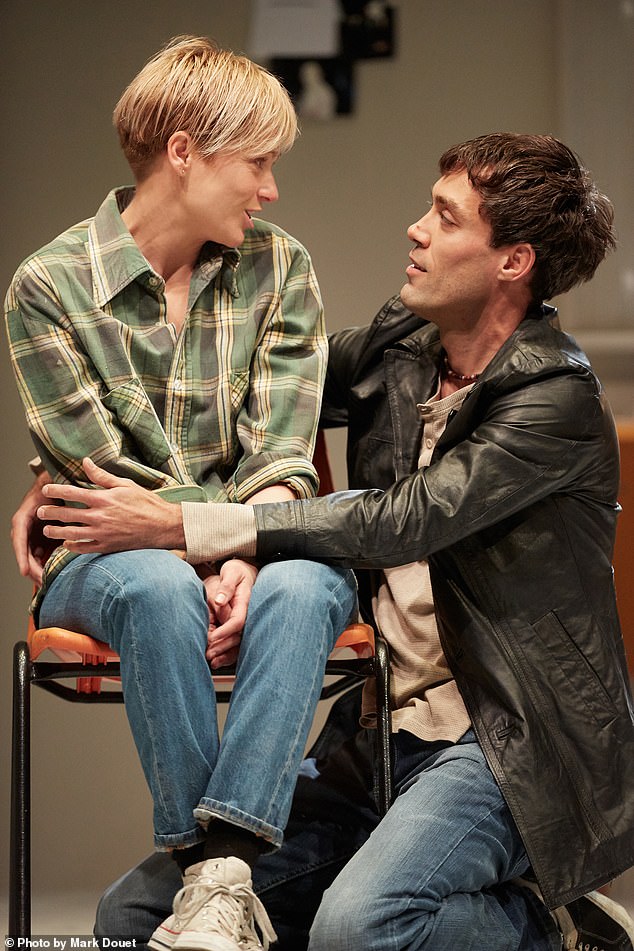 Yet, the plum part is arguably a gay role: that of Pauline's campaign manager, Sandy – played with amusing pent-up bitchy restraint by an excellent Joshua McGuire. He tops-and-tails the play by hosting a pair of humorous press conferences; and moves from being a disgruntled Westminster insider – via a homophobically-caused scooter crash, through which he meets Pauline when she is still a doctor in a hospital politicians are keen to close – into being a canny outsider, loyally serving her, and her rise.
I'm Not Running runs at the Lyttelton Theatre (National Theatre) until 31 Jan 2019, on which date it will also be broadcast to cinemas UK-wide by NT Live. For more info and to book tickets, call 020 7452 3000