by Adrian Gillan for Bent Gay Shop & Magazine

Real-life Archers! If one in ten live out in the sticks and one in ten of those are gay, then that means at least six hundred thousand rural UK queers. And with many turning townie, they're an endangered species. Bent's very own city boy Adrian Gillan hit the hay-stacks last summer, to examine the plight of the rustic queen and meet those torn between town and country.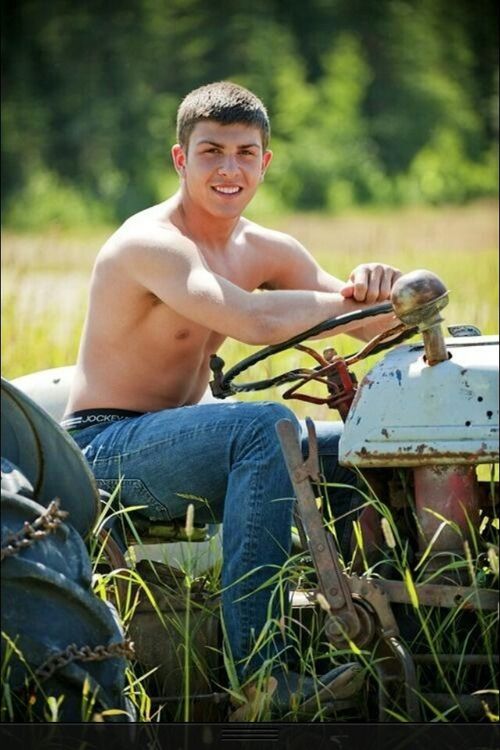 "I like the odd trip into town but couldn't live there," confesses 32-year old ruddy-faced yet attractive gay gardener Neal who's spent his entire life in or near Blatcham*, a tiny village with fewer that six hundred inhabitants in the heart of the rolling English countryside.
And who could blame him? It's beautiful here as spring sprouts around us. The blushing buds burst through, amidst birdsong, pushing winter back.
"Most young gays these days run off up to town the moment they can," admits Neal, "It's hard to meet people here – if you haven't got transport, you're completely stuffed. I feel sorry for those who can't get into towns because they can't afford it. Travel can be expensive. I'm lucky – it's not everyone who can enjoy both. I'd probably like to have a flat in town one day, but I'd always be based back here. And many country gays who leave for the city return to their roots when older."
Neal feels the strain: "It's a very small world. The country is like a goldfish bowl, which is why I prefer to dip in and out a bit. And when you're here on your own, you can get really horny, desperate even. You'll go on the internet aps or chat lines and try to hook up with almost any guy who's remotely nearby."
But there are upsides too: "It's very scenic, unspoilt, tranquil and fresh. You know some of your neighbours, everyone helps each other and people are normally much stronger-willed and colourful here. Many run their own businesses and are too busy to read the Daily Mail whose readers mostly live in suburbia. We're all individuals in Blatcham."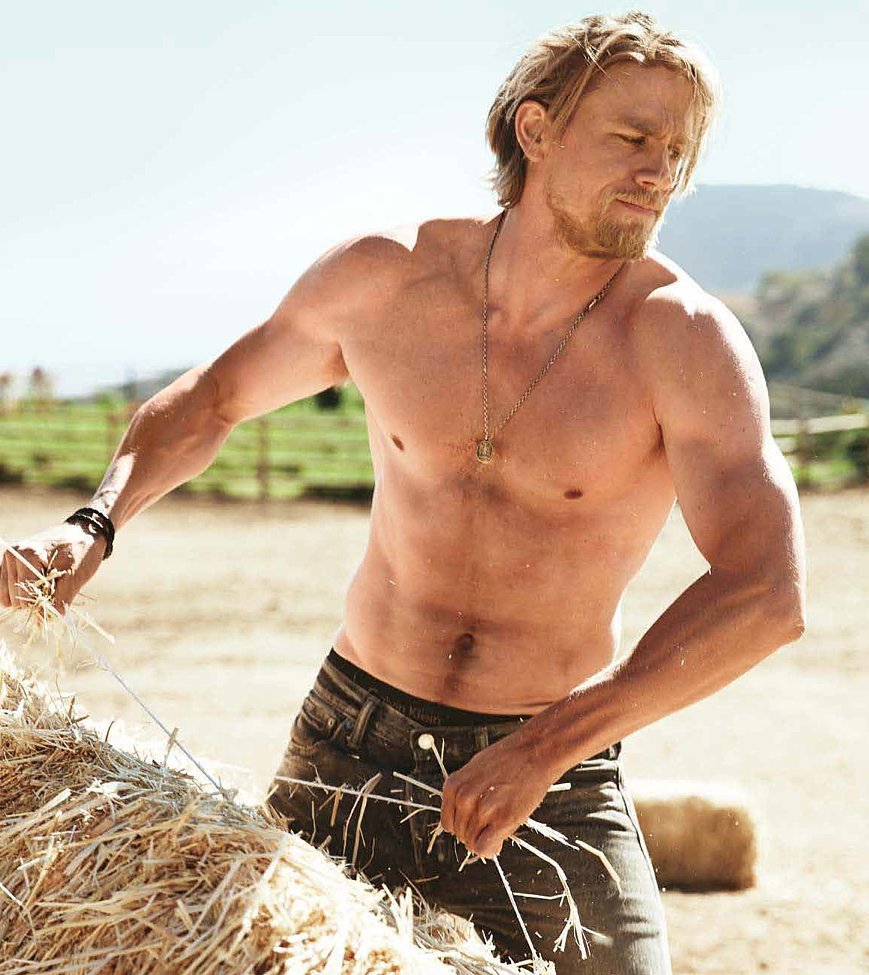 So I'm about to discover. We cross One Tree Green where Morris dancers flit in season, and enter the cottage next to Neal's where Nina lives. In her late forties and of average build, Nina's piercing eyes peep out from under a mop of grey hair, as we feast on sandwiches and chew the cud. Nina lives alone. A local married man visits every Friday afternoon for a glass of wine – and more sandwiches – and it's all very civilised. Then they get down to it: in the bath and in the walled garden in summer and in the shed.
"She's my fag hag and she loves it," boasts Neal proudly as we make our way and continue the tour. "I talk to her about everything really and we go to local functions together to look respectable. I'm sure we sometimes don't get invited to certain parties but that's fine! That social set – talking about which school your children go to – we wouldn't want that. And there's always the gay dinner party scene. Jim and George have me round and try it on. They always chase me round the dinner table joking about root vegetables they grow on their patch: 'Look at this carrot boy – what could you do with that, hey?'"
"There's also lots of new money in the country," he adds. "Many have an Audi, BMW or Porche. There's a growing rural gay mafia who own houses with big gardens – guppies with a second home in the sticks. I know two or three people who've got flats in a historic house and they throw wild parties. I went to one recently – this rich ninety-five year old retired solicitor keeps this twenty-five year old house boy who does nothing but organise orgy weekends for his mates down from the city."
Blinded by the still-low noonday sun, we retreat past One Tree to the unlikely gay hub of a village pub that is the Cock & Bush. We enter a small, quaint, comfy world full of bent beams and log fires to be greeted by 30-year old queer manager Steve who stands a chubby six foot and eyes me up saucily across the room as he takes Neal's order at the bar and I take a window seat.
"People actually come here to be entertained by Steve," claims Neal slopping back over with our finest local ales. "He's lived in the village all his life like me, as have all his family. His sister runs the village shop just over the bridge and she's his fag hag – it's a very gay-friendly store. He knows more about anyone than anyone else in Blatcham and always gossips since he's stuck here in his own little world."
"Of course everyone knows he's gay," he continues. "Who could miss it? It's like that in the country, everyone knows but people don't talk about it. If someone asks me, I tell them, but if they don't, you don't make a thing of it. And Steve actually shouted it out one New Year's Eve in the pub anyway. Well, what a surprise! I don't think there'll ever be a Blatcham Pride but the nearest we'd get would be a carnival float or fete stall with Steve smiling and waving on it."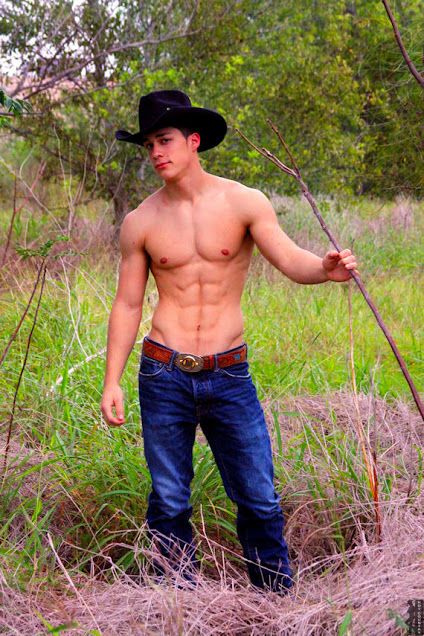 It's about fifteen miles to Mulchester and the nearest officially gay pub. Says our Neal: "We go to the Queen's Arms there sometimes if we've got friends come down to stay and want to impress. But people often find it far more entertaining in the Cock with Steve, so we normally end up back here afterwards."
Wally walks in. He is eighty eight, with a beak nose, tweed jacket and black cap which he doffs. He's very active and is palpably gay although he'd never use the word. Whispers Neal: "He's lived all his life on his own over the road and it's said that he did have some farm-hand, years and years ago. If he sees you leaving the pub with another guy, he always squawks across the room, very slowly and with a twinkle in his eye: 'Oh so I see you're going to take them home and give them a cup of coffee, are you?'"
"The Colonel is short and formally dressed in garters with nothing out of place," says Neal of other characters on the rustic scene. "He is well-spoken and gruff. I don't know if he's gay. He's not married, but then who'd have him? Then there are the two farmers Tom and Fred, both about forty, who live quite happily a couple of miles out west. They moved to the village ten years back and have only just been accepted – once people see you as a 'local', then you're fine, but it takes time. The one thing we're missing is a good gay vicar."
A fox hunt goes through Black Leaf Woods once a year with some fit guys on it. But the woods backs onto the lay-by and is normally the scene of a different hunt altogether. Neal explains: "I go there occasionally, especially at blue bell time. I do love blue bells. There are lots of cars in the lay-by and people cruising in the woods. It's busy all the time, but especially during the day and very late at night. A lot of truckers go there – it's one of the best known pull-ins for miles around and has been for years. It's just off several main roads and between Mulchester and Ravenstoke, so there's a lot going for it."
"They're always trying to shut it down," he moans. "They've blocked it up with rubble. They've tried to narrow it. Yet they still come and just park over the road and walk across. It's quite spooky – quite a dense wood with lots of beech trees. Very dark in summer with all the leaves, hence the name. It's quite clean though. There used to be a free condom dispenser that was pinned to a tree but a farmer ripped it down after someone emptied it and scattered the sachets all over his field."
"I don't think the gay community has overlooked the rural scene," Neal contends. "What would they do? Lay on some gaudy pink party shuttle bus to the city at weekends? Open gay clubs in village halls, with three members? I'm quite happy with the way it is. I don't see it as a problem, but then I'm lucky – I can have the town scene if and when I want it. They'd be better off targeting suburbia which is far more frightening! The country is rooted in aristocracy which has always been more tolerant. The repressed, timid middle-classes who live on grey fringes behind twitching net curtains – therein lies the problem."
*Note: All names have been changed to protect the fragile rural way of life and delicate balance of queer squire and shire. Similarities to real people and places are purely coincidental.