by Adrian Gillan for Bent for Bent Gay Shop & Magazine

Bulging boys! Adrian Gillan savours history, culture and scene in the grand Bulgarian capital!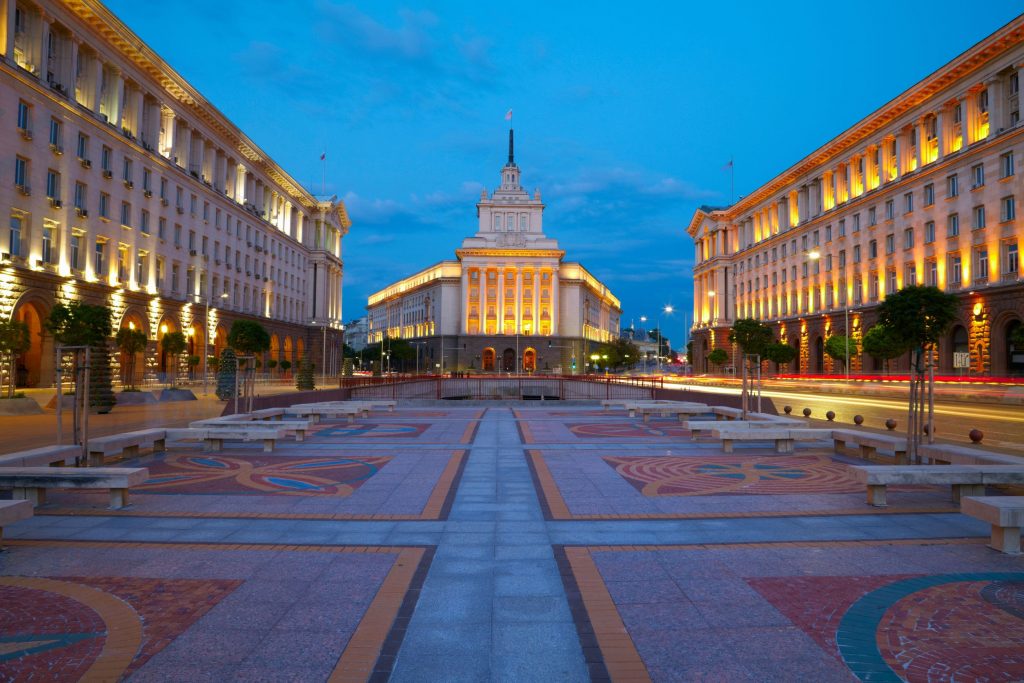 Million-populated Sofia – Bulgaria's historic capital and largest city, slap-bang in the middle of the Balkan peninsula – is home to numerous museums and galleries; churches, synagogues and mosques; parks and boulevards; plus a compact, friendly, vibrant gay scene!
Significant since antiquity, the region now including Bulgaria has been occupied by Ottomans; "liberated" by Russians; allied with losing sides on both World Wars, albeit arguably largely in a bid to avoid fragmentation; buffer-annexed as a Soviet satellite state; and granted EU membership in 2007.
10km east of the capital, Sofia Airport (Terminal 2) is linked to the centre via the metro – journey time under 20 minutes, single tickets costing just 1.60 lev. Once here, Sofia city centre is fairly compact, so you can see most places easily on foot. A good, cheap public transport system of buses, trollies, trams and metro operates too.
Happily, Sofia doesn't get swamped with tourists even in the hot summer; but winter can be incredibly cold. £1 = 2.25 Lev approx. Time difference: +2hrs.
Stay
Stay at 4-star Les Fleurs Boutique Hotel (21 Vitosha blvd; +359 2 8100800;), on Sofia's main shopping boulevard, near all scene and sights. Revamped inside and out with floral designs, inspired by the Art Nouveau tradition, with a bit of Austin Powers hippy-dippy thrown in – complete with eye-catching external flowery "wrap", illuminated at night – the hotel boasts quirky, creative decor, attentive service, and a fusion of luxury and convenience. Ideal for business or leisure.
The stylish air-conditioned open-plan guest rooms – in Classic, Luxury, Executive & Panorama categories – have all been smartly florally designed with work area, fridge and minibar, safety deposit box, free Wi-Fi, LCD TV and DVD, radio with iPod device and 24-hour service. To revive body and soul, a fitness centre is available nearby.
The hotel's stunning, modern all-day Le Bouquet restaurant offers innovative dishes and wines, featuring contemporary European cuisine using the freshest seasonal ingredients.
See
With a rich history, Sofia is a heady mix of Ottoman, neo-classical, Art Nouveau and Soviet architecture.
Free 2-hour English language guided group sightseeing walking tours start from the front of the Palace of Justice thrice daily seven days a week all year round – no booking required! Alternatively, if you want a more personal, one-on-one, paid guide, try the lovely knowledgeable Marina Jordanova – the real deal!
City highlights include:
Serdika – excavated Roman ruins, scattered around the centre, freely viewable.
Vitosha – Sofia's main boulevard with fab Art Nouveau buildings plus designer brand stores.
Borisova Gradina – city's oldest park, dating to the 1880s, named after Bulgarian Tsar Boris III.
Alexander Nevsky Cathedral – massive Bulgarian Orthodox cathedral, an amazing example of neo-Byzantine architecture that has become the symbol of Sofia.
National Palace of Culture (a.k.a. NDK) – vast performance and exhibition venue with imposing Soviet-style architecture. Its main hall seats almost 3,400.
National Historical Museum – Bulgaria's largest museum, outside the city centre, in Boyana.
National Opera & Ballet (bul. Dondukov 30;) – based in an imposing pillared home and past springboard for world-class performers such as bass Nicolai Ghiaurov. Forthcoming 2018-19 season opera and ballet highlights and premieres include La Bayadère; Simon Boccanegra; Swan Lake; Petrushka / The Firebird; Carmen;  La Cenerentola; Mama Mia; The Nutcracker; Don Carlos; Don Pasquale; Parsifal; Sleeping Beauty; Eugene Onegin; Il Trovatore; A Legend of the Lake; Rigoletto; Le Corsaire, to name a very few, plus numerous additional concerts and events for children.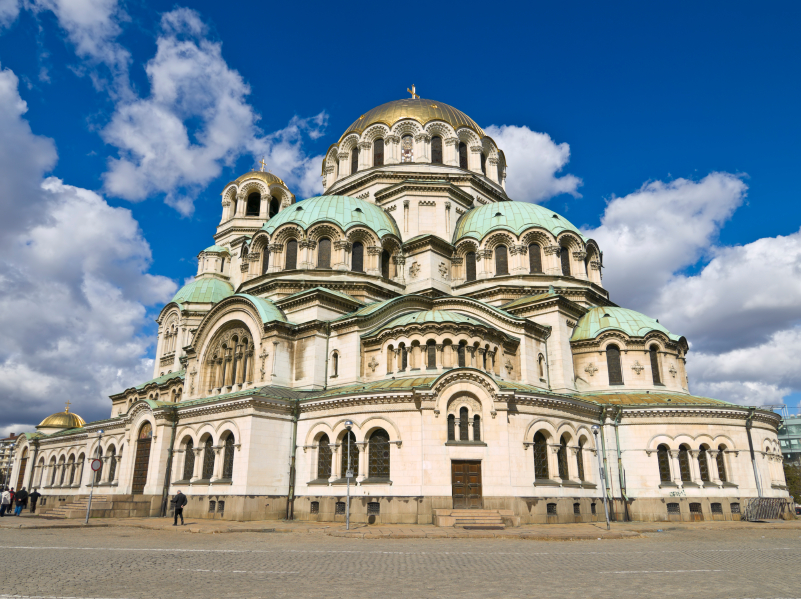 Gay Life & Scene
Though same-sex activity has been legal here since 1968, anti-discrimination law was only introduced in 2003, and social attitudes in Bulgaria remain conservative. Marriage is still defined as being between a man and a woman; same-sex couples cannot adopt; and beware publicly 'displaying gay' off-scene.
With its concert and march, the annual Sofia Pride, held every June since 2008, still attracts the odd religious counter-protest, albeit mostly relatively peaceful.
Sofia's vibrant gay scene is compact and central – a clutch of bars and clubs, plus a sauna…
Cafés & Bars
Barcode (95 Knyas Boris I;) – Spacious bar-club with modern lounge area and lights, plus music from dance to Bulgarian pop. Tue-Thurs, 10pm – 4am; Fri-Sat, 10pm – 6am.
Clubs
One to One (Pozitano 22;) – Modern gay dance club on two levels featuring LED screens. Fri-Sat, 11pm – 7am.
Cruise Clubs
Flamingo (Tsar Simeon 200;) – Amongst oldest gay cruising cinemas and sex shops in town, on two floors with lockers, video booths, cinema, sling etc. All day admission to men-only cruise zone: 10 lev (5€). Open daily, 10am – 10pm.
Saunas
Garage Sauna (10 Bratovan Street;) – Only gay sauna in town, formerly called "Taragon Steam". Small with a steam room, showers and private cabins. Halfway between city centre and Sofia airport, on Bus 72 route. Ring white doorbell to enter. Thu-Sun 4pm-10pm.
– ends –