Lucia di Lammermoor, English National Opera, London Coliseum
by Adrian Gillan for Bent Gay Shop & Magazine
Woman made mad by forbidden love and forced marriage, in a man's world! Bent's Adrian Gillan hails ENO's reprise of Donizetti's bel canto gem, Lucia di Lammermoor, at the London Coliseum!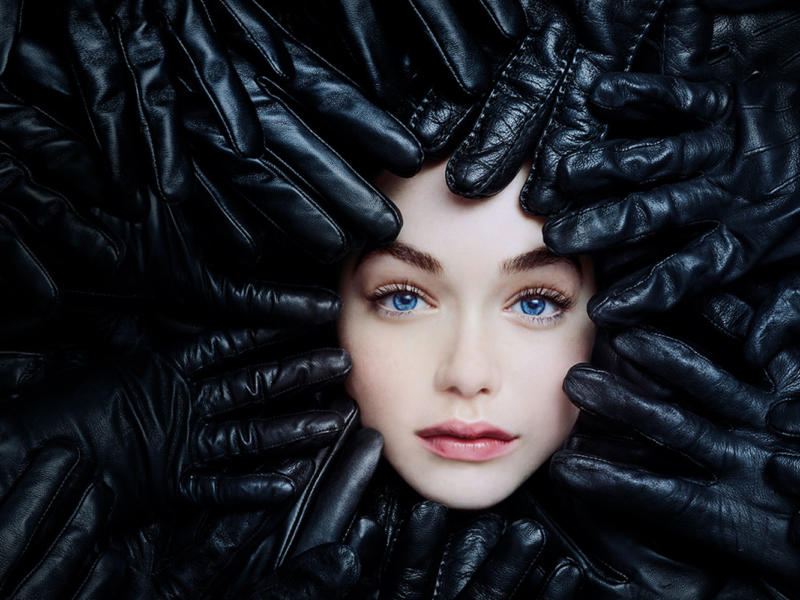 A rivalry between two families means Lucia can't marry the man she loves (Edgardo) – a sworn enemy of her family which had ousted his – but must expediently wed someone else (Arturo) instead, at the behest of her brother (Enrico), plunging her into rebellion, insanity and tragedy… cue fab tunes en route!
Written in the 1830s – Salvatore Cammarano's libretto being based on Walter Scott's novel The Bride of Lammermoor, amidst an Italian fascination for all things Scottish – and with Rossini recently retired and Bellini dead, Lucia di Lammermoor established Donizetti as the new kid on the bel canto block!
This is the third outing of David Alden's magnificent production for English National Opera since its first run back in 2008. The three acts are sung in English, with additional English surtitles above the stage; and the 2 hours 50 minutes – including one 20-minute interval between Act 2 and Act 3 – just fly by!
The masterpiece's toxic fusion of machismo and real politic give a psychological credibility throughout as tension mounts and Lucia starts to crack under the strain; engendering tragedy, subsequent cathartic social remorse and part-redemption, and even a final transcendence as the lovers are united in death.
Charles Edwards' largely monochromatic sets provide a cold, stark, Gothic backdrop, enhanced by Brigitte Reiffenstuel's constrained costumes and Adam Silverman's high-contrast shadow-casting lights – all helping deliver a devastatingly clinical critique on the male-dominant mores of the times.
In her role debut as Lucia, soprano Sarah Tynan seems undaunted by the ghosts of Callas and Sutherland, convincing as she is manipulated, resists and cracks; singing beautifully, not least in her bravely executed "mad scene" – pulling off the tricky feat of making bel canto work in English!
Baritone Lester Lynch, as her brother Enrico, shows off a massive voice and stage presence, movingly ultimately displaying penitence once fate and folly have done their worst. Tenor Eleazar Rodríguez, as lover Edgardo, sings with enormous beauty, power and clarity – a true natural. Tenor Michael Colvin, as forced-love Arturo, is superbly smooth, chilly and callous. Bass Clive Bayley well-nigh steals the show as well-meaning chaplain Raimondo, rising to the roller-coaster ride of this wonderful part, and thrilling with his rich voice and warm charisma. Mezzo-soprano Sarah Pring, as loyal-yet-prescient Alisa, and tenor Elgan Llyr Thomas, as crafty Normanno, excellently compliment as the remaining principles.
The astounding ENO Chorus become a role in their own right, reflecting the passion, violence and irony of events as they unfold, with multiple coup de théâtre moments – not least their dissolving to reveal a calm-killer Lucia and their silent slo-mo applauding, to name a few.
A world-class ENO Orchestra, under the energetic and joyously committed baton of Stuart Stratford (Music Director of Scottish Opera) look, and sound, like they're loving every single glorious moment – including the use of an eerie, unearthly-sounding glass harmonica during Lucia's famous "mad scene"!
English National Opera 2018/19 Season
ENO's 2018/19 season has featured five new productions and four revivals at the London Coliseum, plus other galas and collaborations. Remaining new productions include War Requiem ('til 7 Dec 2018), The Merry Widow (1 March – 13 April 2019) and world premiere Jack the Ripper: The Women of Whitechapel (30 March – 12 April 2019). Remaining revivals include this Lucia di Lammermoor ('til 5 Dec 2018), La bohème ('til 22 Feb 2019), Akhnaten (11 Feb – 7 March 2019) and The Magic Flute (14 March – 11 April 2019). More than 42,500 tickets are available at £20 or less across the season. Truly a people's opera!
You can still catch Lucia di Lammermoor at the London Coliseum on 30 Nov and 5 Dec 2018.
– ends –