Review: The Importance of Being Earnest, Vaudeville Theatre
Wilde about the boy! Bent's Adrian Gillan loves the profound triviality, social satire and arguable queer subtext of gay icon Oscar Wilde's final comic gem, The Importance of Being Earnest!
Oft lauded as the greatest play written in English during the 19th Century, and assuredly the most quoted play ever written in our language after Hamlet, there is something almost ecstatically on-the-brink about Oscar Wilde's final trippingly heady tightrope walk-of-wit, with its playfully illogical triviality; yet it is also a work that manages to pack a sharp satirical punch against a society that was about to destroy its author.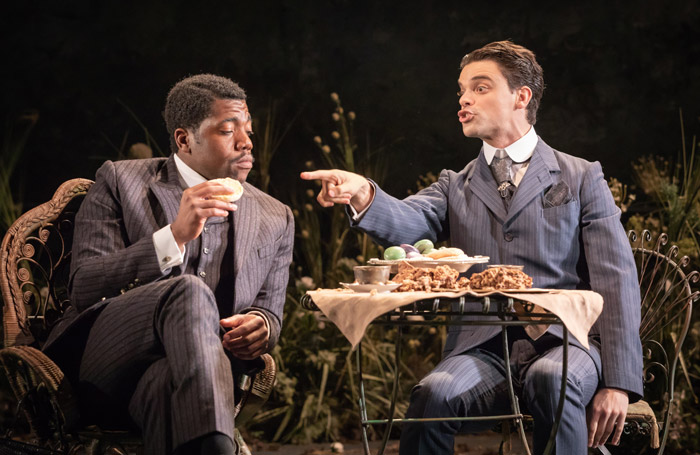 Wilde managed to stop his young male lover Bosie's outraged father from handing him a bouquet of rotten vegetables on the 1895 Valentine's Day opening night of The Importance of Being Earnest. Alas, the playwright couldn't halt the ensuing spiralling court action in following weeks, ending in his own conviction for "gross indecency", with his play closing the day after a verdict which engendered a 2-year prison sentence, followed by a 3-year impoverished physical and social exile, before his death in 1900.
This is the last main production in an ambitious year-long celebration of Wilde's work, at London's Vaudeville Theatre, the brainchild of former Shakespeare's Globe director Dominic Dromgoole whose Classic Spring company aims to explore the work of "proscenium playwrights" in the architecture they wrote for – the "traditional" through-the-arch set-up of most older West End theatres.
And: what a crowning triumph – for both Wilde and Classic Spring! Director Michael Fentiman cheekily accentuates an, at-least-with-hindsight, ominously gay subtext, from curtain-up and throughout, with a large homoerotic painting of naked male wrestlers dominating the first act set; and various combinations of characters of all genders furtively, ambiguously, kissing each other between scenes, as if to stress a repressed reality scarce hidden just beneath the acceptable veneer of social interactions.
Fentiman also ensures his cast – a fine mix of established stars and relative newcomers – delivers the unparalleled sparkle of these verbal fireworks with the requisite comic balance of light frivolity and passionate sincerity, yet always with clarity, as exquisite witticisms, paradoxes and oft surreal illogicalities ping-pong back-and-forth across the stage. This is a verbal farce – banging doors replaced by disembodied, linguistic wit – the tad heavier comic melodrama of Wilde's earlier comedies swapped for a giddy yet crisply clever distillation, more akin to W.S. Gilbert or Lewis Carroll than Ibsen or Shaw, and heralding so much English humour still to come, from Coward to Orton and far, far beyond.
Jacob Fortune-Lloyd's Jack seems to channel a young, zany, highly-strung Hugh Laurie, constantly wound up by the nonchalant, overtly sexually ambiguous Fehinti Balogun's portrayal of Algernon, the most Wilde-like character in the piece. Fiona Button and Pippa Nixon – playing Cecily and Gwendolen respectively – gloriously bitch then bond with each other over a most memorable afternoon tea.
Jeremy Swift, of Downton Abbey, is endearing as kind yet pedantic Reverend Chasuble, who's got the hots for Stella Gonet's dotty, reciprocally keen, Miss Prism. Olivier-Award-winning Sophie Thompson is superb as Lady Bracknell – a role cheekily based by Wilde on his lover Bosie's own formidable mother!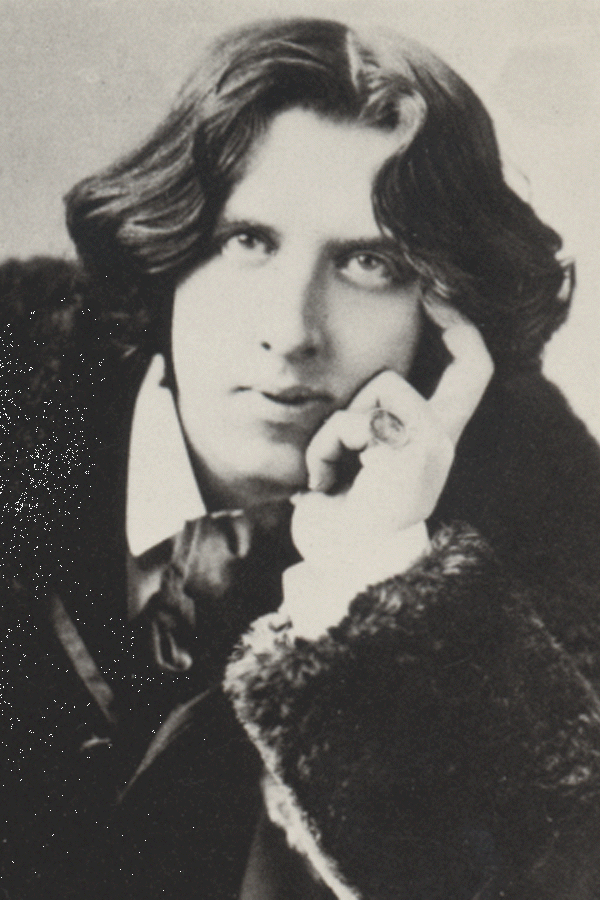 The ensemble and supporting cast are also occasionally effectively used as a kind of silent chorus, reacting en masse to the jaw-dropping aristocratic shenanigans, at key moments, as the plot unfolds.
If The Importance of Being Earnest is, as Wilde typically paradoxically claimed, "a trivial play for serious people", it is because its deceptively effortless frivolity in fact – like that of a Shakespearian fool – belies, and breathlessly brims with, philosophy, absurdity and, ultimately, veracity.
 The Importance of Being Earnest runs at the Vaudeville Theatre until 20 Oct 2018, the last main offering in this year-long Wilde celebration.