We are Family, especially in Eastbourne!
by Adrian Gillan for Bent Gay Shop & Magazine
More 'n more gay families now include children – adopted, biological, maybe even from previous heterosexual relationships. So, where better to take the sprogs than for a fun few days out in elegant-yet-edgy Eastbourne? Perhaps for Pride! All a wee choo-choo away on super Southern!
Bored of Brighton? Then head mere miles eastwards along the coast to Eastbourne – far from retiring!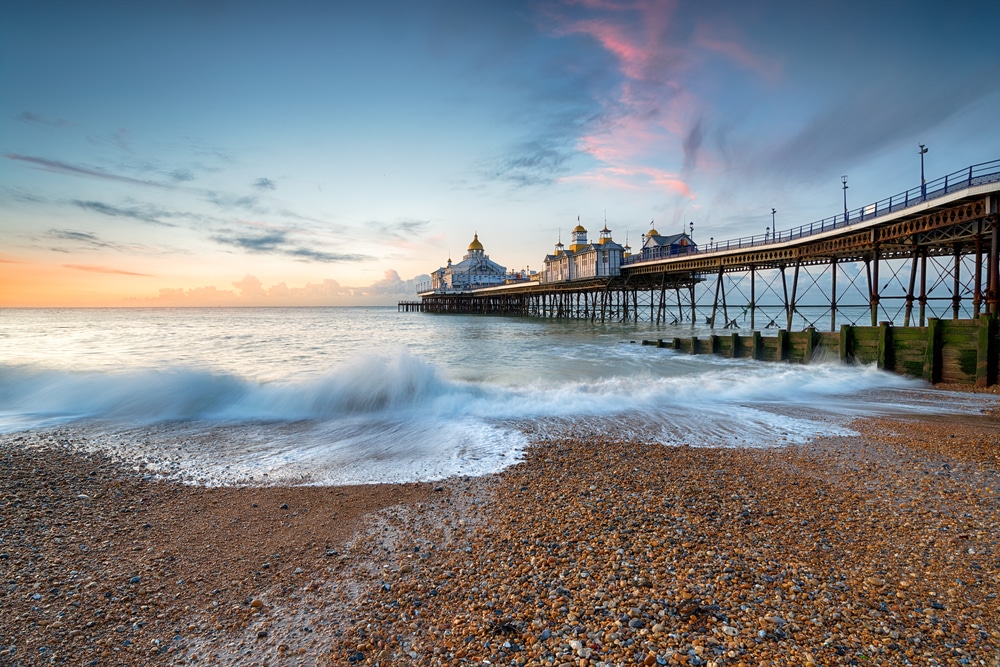 Of course, it's hard to beat big boy Brighton, undisputed gay capital of England's southern coast. But if you're after something arguably less brash, a tad more genteel, 100,000-populated Eastbourne offers a welcome alternative! It has a similar history to its larger East Sussex rival – pebble-beached Georgian sea-spa town veering more towards mass tourism with the arrival of the Victorian railways – yet it feels even closer to the glorious South Downs, not least where nearby chalk cliffs so dramatically meet sea!
The town may have a reputation as a haven for the "more mature" but its age profile is, in fact, shifting swiftly downwards as nature takes its course; and as it lures students, families and those commuting to London or Brighton. Apart from the seafront and surrounding hills and coastline, it has a host of cultural attractions – theatres, museums, galleries, a small scene. Plus: it is officially England's sunniest town!

See & Do
Stroll the elegant 3-mile-long seafront promenade, taking in, west to east, its Wish Tower, bandstand, Victorian pier and Redoubt Fortress, ending up at the vibrant marina district.
Then, mere minutes westwards lie Eastbourne's neighbouring natural glories – notably the Seven Sisters Country Park, featuring the eponymous Seven Sisters chalk cliffs of the South Downs; and nearby Beachy Head, the highest chalk sea cliff in Great Britain and an area of outstanding natural beauty. These are both best reached via the fab-value, frequent, punctual, hop-on-off Eastbourne Sightseeing open top bus loop, complete with fun running audio commentary on the town and surrounding area.
As if all that wasn't enough, check out the state-of-the-art Towner Art Gallery for a fine collection of art, old and new. And there's a whole raft of other top-notch museums, including the 'How We Lived Then' Museum of Shops (20 Cornfield Terrace) for replica Victorian stores; the wonderful Redoubt Fortress (Royal Parade;) – perhaps trying one of their spooky torch-lit Twilight Tours in October; and the tiny RNLI Lifeboat Museum (King Edward's Parade; free;) for the story of Eastbourne's Lifeboats from the 1850s onwards.
Be sure to enjoy a concert or show at the gorgeous 936-seater Grade-II-listed Victorian Devonshire Park Theatre . If lucky, you might still catch its wonderful revival of award-winning Shakespeare-inspired rock musical, Return to the Forbidden Planet ('til 1 Sept 2018). Failing which, its other forthcoming highlights include Madama Butterfly (14 Sept 2018); La Traviata (15 Sept 2018); London Philharmonic Orchestra (23 Sept 2018); George Michael tribute show, Fastlove (27 Sept 2018); This Is The Greatest Show (29 Sept 2018); Jason Donovan & His Amazing Mid-Life Crisis (18 Oct 2018); Giselle (19 Oct 2018); Swan Lake (20 Oct 2018); The Whitney Houston Show (30 Oct 2018); Freddie tribute show, Mercury (3 Nov 2018); London Philharmonic Orchestra (11 Nov & 2 Dec 2018); and panto, Cinderella (7 Dec 2018 – 13 Jan 2019).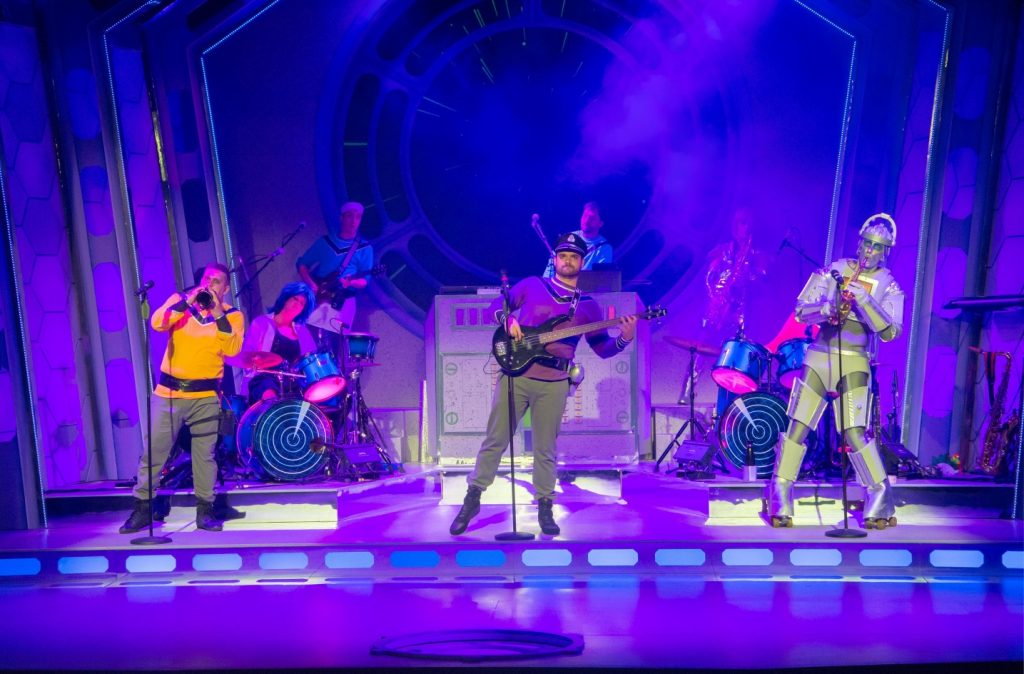 Once renovations are completed in Spring 2019, the Devonshire Park Theatre's sister venues, The Congress Theatre and Winter Garden will also both be back on tap! Keep 'em peeled, too, for lighter fare at the nearby, reputedly haunted, Royal Hippodrome Theatre.
Scene & Pride
Naturally, you're unlikely to sneak your sprog or sprogs past the bouncers at many bars or clubs, and – even where a licence permits – that could prove a bit of a bore in a child's bigger scheme!
Just back from the front, The Hart (89 Cavendish Place;) is, however, the town's gay heart and soul – not just its busy, friendly bar, but its Clubroom round the back.
Indeed, we all love a party! And few are such fun as Eastbourne Pride, every July – a community celebration, with live outdoor entertainment for the whole family!
In such a student-brimming town, it's hard to miss fellow openly gay bods at almost every turn, as one's own organic gaydar begins its crackle-and-twitch! And, of course, these days you're rarely more than a metre or two from even the most closeted queer life, thanks to the usual apps and social media!