Review: Spamilton, Menier Chocolate Factory, London
by Adrian Gillan for Bent Gay Shop & Magazine
Had the Ham? Well, try the Spam! Bent's Adrian Gillan hails the theatre-loving wit, irrepressible energy and sheer queer celebratory cheek of Hamilton parody, Spamilton – a charmingly opportunistic zeitgeist development of the long-running Forbidden Broadway spoofs!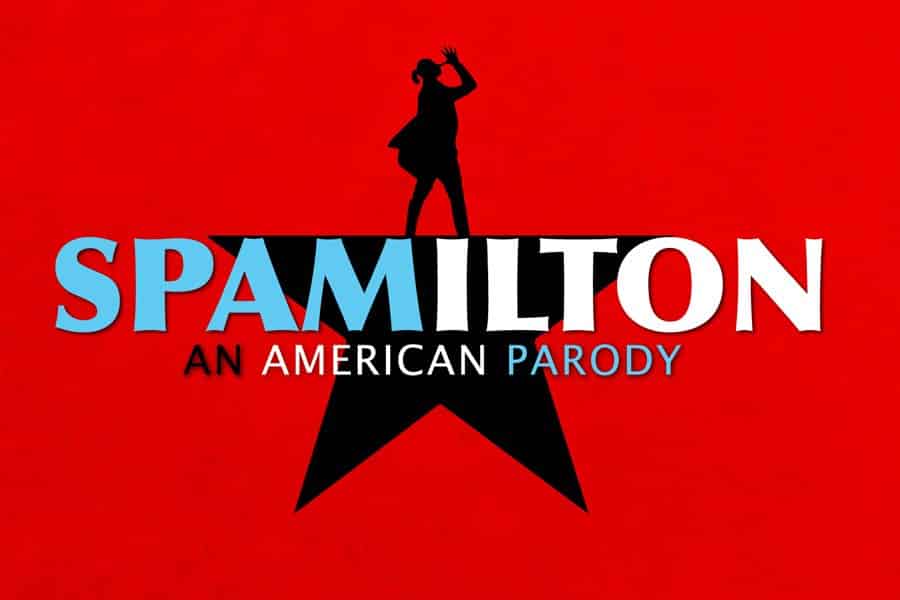 Hamilton: the much-hyped multi-award-winning rap-based musical about the US founding fathers that can charge well-nigh what it likes for tickets and is sold out years in advance. Spamilton: an in many ways affectionate parody that lovingly lampoons both its titular target and almost every musical ever written – tickets still thankfully available, if you're quick; and at a snip!
Imitation may often be the sincerest form of flattery, yet parody – comic imitation, sometimes satirical – for those most deserving, pressed against its sharpest edge, could prove a joke too far. But there's nothing here for hit Hamilton's creator Lin-Manuel Miranda to lose any sleep over. He is the starring character in a spoof he has seen and at least claims to like: "I laughed my brains out." A wise response, doubtless! Still, thanks anyway that artistic parody is so well protected, in law, from copyright suits!
Written and directed by Gerard Alessandrini, Spamilton opened in the US in 2016 before its UK debut right here/now at the magical Menier Chocolate Factory, London! It is an evolution of Alessandrini's multi-award-winning Forbidden Broadway brand which itself has been running continuously, via a series of regularly updated versions, since 1982 – the Chocolate Factory itself having staged 2009 and 2014 editions in the capital! [An aside: keep 'em peeled already for Alessandrini's next project: Bla Bla Land!]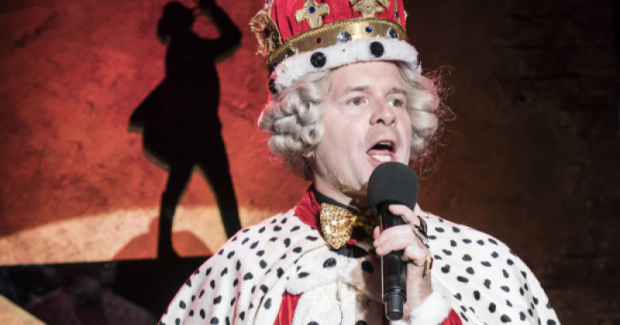 In a sense, Hamilton is no more or less a target for good-humoured fun than are any of the many other musicals and personalities – past and present – against which Spamilton seeks to pitch it.
From Mamma Mia! to The King & I, from Assassins to The Book of Mormon; from Stephen Sondheim to Barbra Streisand, from Elaine Paige to Liza Minnelli – they are all played off against the new rapping kid-on-the-block, live on stage, and everyone's a winner since it's lampooning and laughter all around!
Need you have splashed out hundreds of pounds, and waited months, to see Ham in order to fully 'get' Spam? Not really – no subtle plot or character debunk going on here – though distributing Spam flyers to intrigued hordes of Ham audiences as they exit the Victoria Palace could doubtless help keep Spam sweetly in-the-can indefinitely! Need you even be a musicals buff? Nope. Almost all references are from such well-known shows, or from mainstream pop culture, that you'd have had to have been living in a barrel in a basement since birth – blindfolded, earplugged, well-drugged – to struggle with much of this.
The core cast of five (Mark Akinfolarin, Jason Denton, Eddie Elliott, Liam Tamne & Julie Yammanee) slog their guts, and well-limbered mouths, out for a full-velocity, high-impact 85 minutes – sans pausing for breath, let alone an interval – supported by a succession of glorious jewel-box cameos from Sophie-Louise Dann and Damian Humbley. You'll not once glance at your watch; scarce sip on your long drink!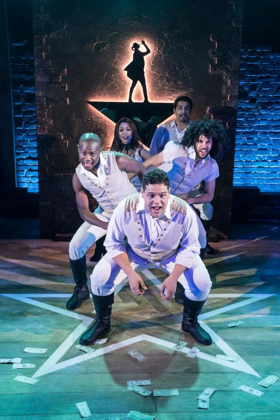 Though, of necessity, there are few original tunes to scorch the memory, yet you've gem upon gem of deliciously-reworded spoof derivatives to delight. Highlights include "Straight is Back", "Book of No More Mormons" and "Broadway Assassins" – to name a few! All brought to wonderful life by versatile musical director, Simon Beck, running a musical marathon himself, far-stage-right throughout – encore, bravo!
Gerry McIntyre's hammed-up-yet-still-restrained choreography is sharp and simple, clearly projecting the requisite colliding kaleidoscope of genres. Ditto Dustin Cross' costumes and Morgan Large's set.
Try to catch this sure-fire hit at the intimate, enchanting, award-wooing, gong-gathering Menier Chocolate Factory itself – before the show surely transfers! We also think their atmospheric restaurant – with its fab-value "chomp and cheer" food-show combo Meal Deal – deserves a Tony, or two, too!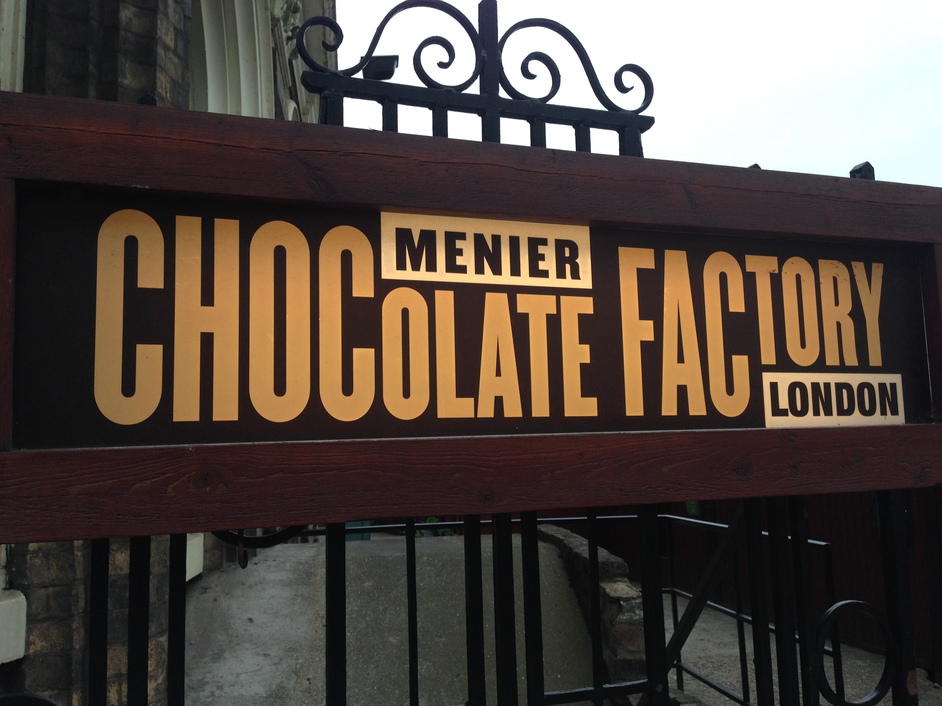 The UK premiere of Spamilton runs at the Menier Chocolate Factory, London, until 8 Sept 2018.