Adrian Gillan takes the sky-high road north of the border for a queer cultural treat in gutsy Glasgow – a mere short aerial hop away from luscious London Southend Airport, on fab Flybe! By Adrian Gillan for Bent Gay Shop & Magazine

Scotland's largest and most vibrant city: or so it says on the tin! Dockyards and access to America and beyond meant Glasgow quickly grew to become one of the most important trading hubs of the British Empire, as still witnessed by her imposing architecture and squares. She has since re-emerged triumphant from industrial decline, to reinvent herself as a modern, buzzing city of style and culture.
And, with fab low-cost carrier Flybe serving Glasgow International from lovely little London Southend airport, you too can be here, in no time at all – and with extra cash left in your pocket! Punctual, and with highly personal, yet still professional, service – we love 'em!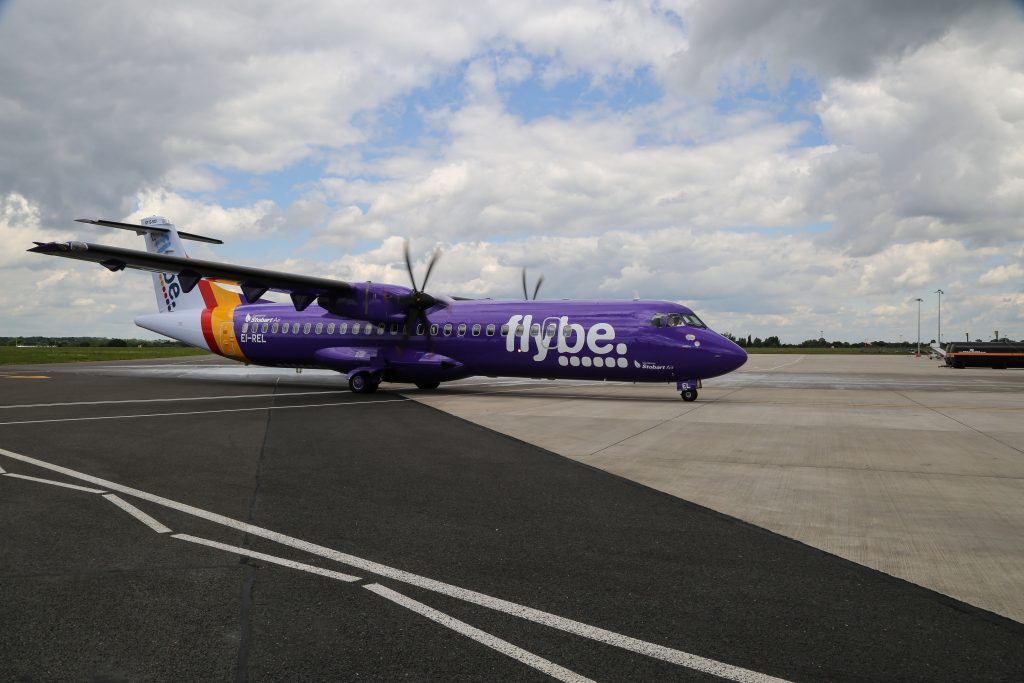 The Glasgow Airport Express bus (500) shuttles to/from the city centre for £8 each way (£12 return). The journey lasts 15 minutes and runs 24/7, frequency about every 10 minutes during the daytime.
SIGHTS
Take in the central George Square itself, with its imposing columns, statues and City Chambers; the old Cathedral, rather spooky in the crypt; the renovated, bar-eatery-brimming Merchant City quarter; and Glasgow Green with its People's Palace pleasure complex. Explore the amazing masterpieces of Glasgow's most famous designer son, Charles Rennie Mackintosh – including the Willow Tea Rooms and The Lighthouse centre and tower. Shop along lengthy, famous Sauchiehall Street!
Out west, take in Kelvingrove Park and its museum, Glasgow Uni (including the excellent Hunterian Museum & Art Gallery) and the lovely Botanic Gardens; or peruse the renovated dockside area, with its Science Centre and Tall Ship across the way. For art's sake, enjoy the latest exhibitions at the vibrant Gallery of Modern Art or Centre for Contemporary Art.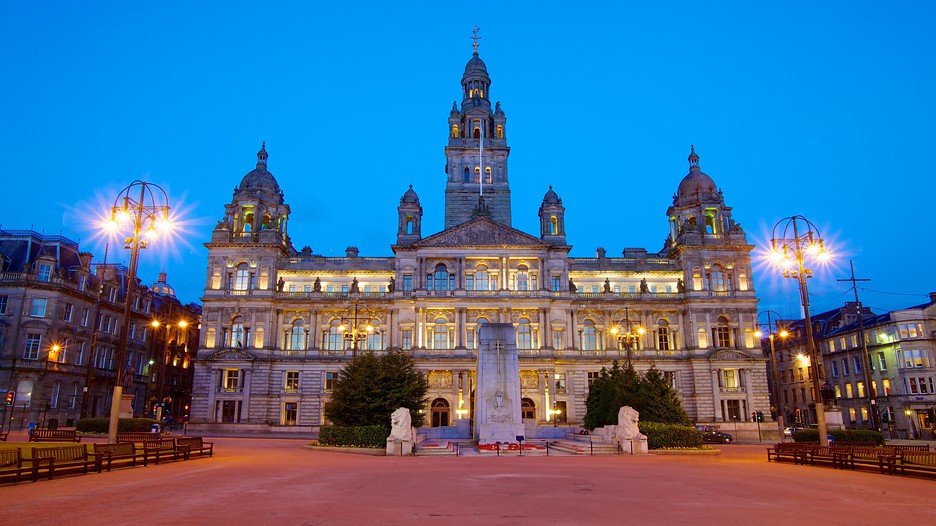 SCENE
Near the Central Railway Station, at the mature age of at least fifty, The Waterloo (306 Argyle Street;) is the city's oldest gay pub but is just as buzzing and packed now as of yore. That said, it's enough to make you crave some style, so wait no more: a whole clutch of newer gay venues in the Merchant City quarter await, including lively Merchant Pride (20 Candleriggs;); Underground (formerly Revolver, 6a John Street;), with in its alternative basement bunker; Speakeasy (10 John Street;); or Katie's Bar (formerly Milk, 17 John Street;). The Gallery (101 Brunswick Street;) is a colourful newish café-bar, great for food 'n booze too!
Delmonica's (68 Virginia Street;>) is a triumph of sofas and tunes to set chic toes a tappin'. As Del's bars shut shop and lights flood up, pouting punters dutifully file next door to The Riding Room (58 Virginia Street;) and larger annex, the plush Polo Lounge (84 Wilson Street;). Don't be fooled: Polo's not quite as pretentious as its ground-floor leather-and-oak gentlemen's club upholstery may suggest. Venture downstairs and you'll soon find your fair share of strong cheese and trancey dance.
But to view Glasgow's true queer soul, visit AXM Glasgow (formerly Bennets, 80-90 Glassford Street;) that still seems to pull in the crowds, a few of whom still slur loyally that they'd "never visit Polo", as they bop to pop, or slump into their umpteenth pint of the night.
Steam away at The Pipeworks (5-10 Metropole Lane;) sauna.
If you're quick, you might just time your trip around Pride Glasgow, which takes place Sat/Sun 14-15 July 2018 in Kelvingrove Park.
THEATRE
Glasgow has a vibrant theatre scene too, two of which especially stand out…
The Theatre Royal Glasgow (282 Hope St, Glasgow; heritage…) is the oldest theatre in the city and the longest-running theatre in Scotland. It originally opened in 1867 as the Royal Colosseum & Opera House, changing its name to the Theatre Royal in 1869. In 2012, Scottish Opera began a multi-million pound transformation of the Theatre Royal, improving the audience and visitor experience. Today the theatre is the performance home of Scottish Opera and Scottish Ballet, as well as hosting top-quality touring productions. Its new eye-catching foyers and extension are open to the public from 10am-6pm, Mon-Sat. Take a lift up to the top floor for a peek through the viewing gallery at Balcony level, into the spectacular auditorium; also checking out the roof terrace for stunning views out across the city. Then wind your way back down the spectacular spiral staircase, stopping off at fascinating interactive displays about the theatre's long and interesting history on every floor. An additional new permanent display in the 'old' foyer on Hope Street examines some of the famous performers and performances to have graced the theatre's stage over the years. The new café – Vanilla Black at the Theatre – offers a range of refreshments from coffee and cakes to soup, sandwiches, salads and paninis, plus free Wi-Fi.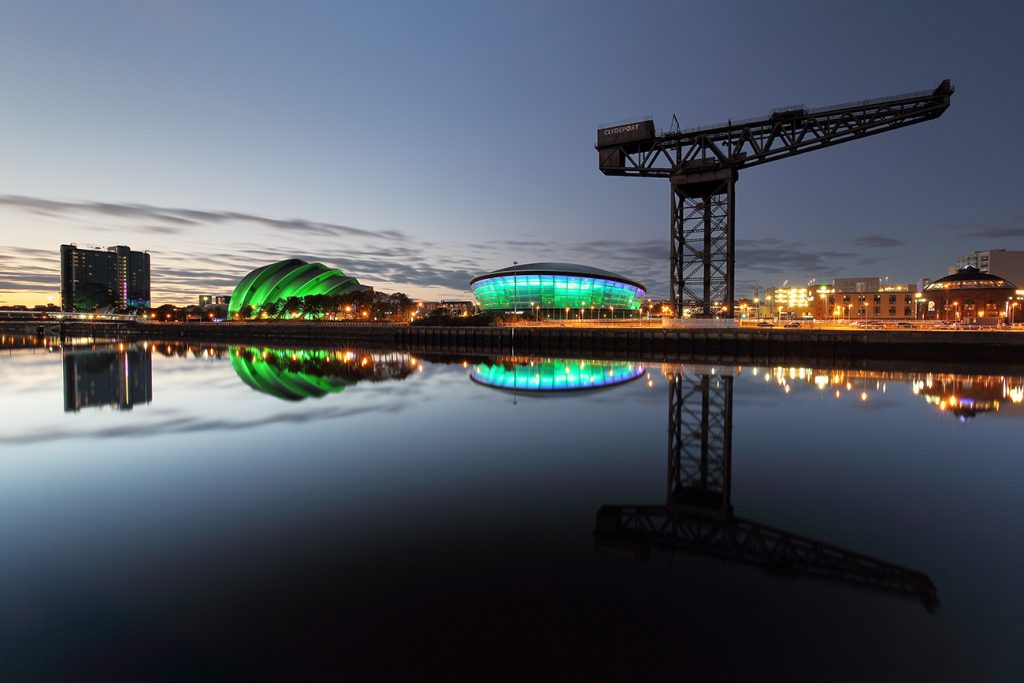 Gloriously varied forthcoming productions include thriller The Case of the Frightened Lady (2-6 Oct 2018); farce The Comedy About a Bank Robbery (6-10 Nov 2018); musical The Bodyguard (3-29 Dec 2018); Scottish Ballet's Cinderella (4-12 Jan 2019); and the National Theatre's Macbeth (19-23 Feb 2019). If you happened to miss the excellent recent Agatha Christie, Love From A Stranger, you might still catch it on tour until 21 July 2018.
 For something perhaps more overtly experimental, oft with a queer leaning, The Tron (63 Trongate, Glasgow; Box Office 0141 552 4267;) is one of Scotland's leading mid-scale producing and presenting theatres, in the heart of Glasgow's oh-so-gay Merchant City. Housing three performance spaces, a rehearsal space, offices, a dedicated Tron Participation workshop space and the Tron Bar + Kitchen, the building is a vibrant creative hub, bustling with activity all-year-round. It is also home to Tron Theatre Company, which stages its own productions as well as presenting co-productions and collaborations with other leading theatre companies, plus hosting high calibre visiting company work.
You can hopefully catch The Tron's stunning co-pro with Blood of the Young, Pride and Prejudice* (*Sort Of), on until 14 July 2018 – Isobel McArthur's contemporary, quirky, all-female adaptation of Jane Austen's definitive rom-com. Men and money will be fought over; and the ruthless match-making has already begun! Keep 'em peeled, too, for The Tron's forthcoming raucous, irreverent, alternative family panto, Mammy Goose, 27 Nov 2018 – 6 Jan 2019!
 STAY & EAT
Stay at wonderfully central Premier Inn Glasgow City Centre, George Square (187 George Street, Glasgow;), slap bang in the city's historic heart, close to all scene and sights. The perfect base, to recharge in its tasty restaurant and/or relax in its spacious rooms with their extra-comfy beds!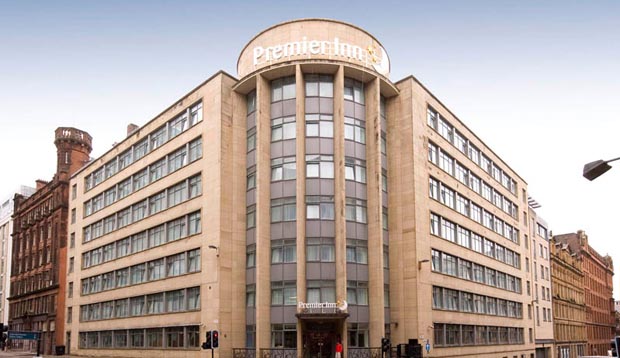 The new luxury king-size Hypnos bed is indeed the stuff of dreams, boasting an ultra-comfy, pillow-top mattress supported by over a thousand pocket springs for the soundest sleep ever, plus lightweight yet toasty duvet and choice of firm or soft pillows! No wonder the hotel's happy to offer its famous money-back "Good Night Guarantee"! Rooms also offer powerful showers, with baths at most hotels; Freeview TV with 80 channels; free Wi-Fi and a handy desk and chair; tea and coffee making facilities; cocooning blackout curtains; and adjustable room temperature settings!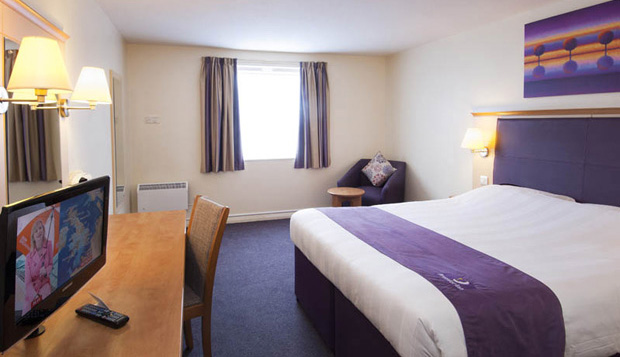 Peckish? Thyme, the hotel's in-house restaurant, has a fab new contemporary British menu, from gourmet burgers and steaks to salads and delicious desserts, all freshly prepared using quality ingredients. Great kid's menu too! With even more tempting choices, the 'Premier Inn Breakfast' eat-as-much-as-you-like buffet is bigger and better than ever, with up to two under-16s eating breakfast free per fully paying adult. Keep 'em peeled for the 'Meal Deal' too: a 'Premier Inn Breakfast', plus any 2-course dinner with a selected drink!
FLY HIGH WITH FLYBE
Operated by Stobart Air, Flybe flies from London Southend to Glasgow International up to twice daily, with fares starting from just £34.99 per person each way, including taxes and charges. This brilliant, great-value airline is punctual, offering friendly yet professional service; and has a fantastic and ever-expanding network of exciting routes, covering much of the UK and Europe.