Review: Sleeping Beauty, English National Ballet, London Coliseum
Lush lads a-leaping! Bent's Adrian Gillan is wide awake to the supressed passion, sublimated libido, fairy-tale fantasy and sheer male splendour on show in English National Ballet's revival of great gay composer Tchaikovsky's Sleeping Beauty, at the London Coliseum!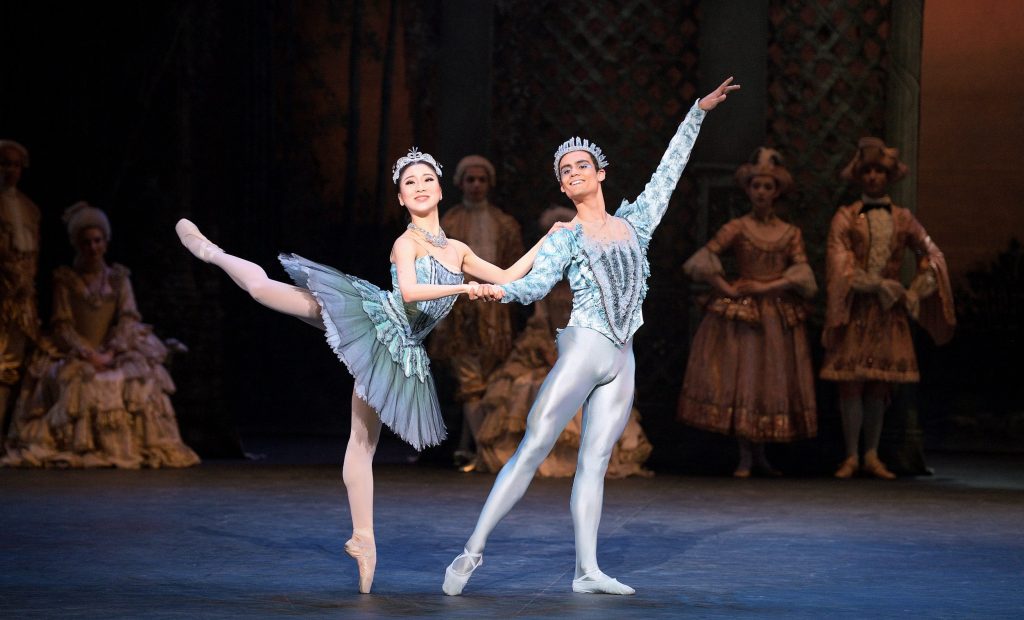 Love triumphant, against all odds, with a fairy-tale wish-fulfilling ending; multiple tightly-clad men leaping around with testosterone-fuelled Russian bravado to well-nigh orgasmic waves of music – its not hard to imagine the wells of largely repressed gay ardour from which Tchaikovsky's Sleeping Beauty sprang.
The second of his three ballets, it premiered in St. Petersburg in 1890. Many books have been written on the cause of the composer's death, less than four years later – ostensibly from cholera; officially due to drinking unboiled water during a cholera outbreak; some say intentionally, under social pressure from friends, maybe even the tsar, regarding his sexuality. Another theory speculates any cholera may have, in fact, been contracted through sexual contact with male prostitutes, the water-drinking explanation being a mere cover. Some claim it wasn't cholera at all, but rather cyanide poisoning – as either suicide or murder. We'll doubtless never know either means or motive. Regardless, recently uncovered private letters leave no doubt about Tchaikovsky's attraction to men, something Russian authorities still deny.
So it is perhaps strangely fitting that this, in many ways, traditional and exceptionally clearly-told English National Ballet production uses the choreography (developing Marius Petipa's original work) of the late, great Kenneth MacMillan – himself reputedly a somewhat tormented, and sexually complex, soul.
On the night we saw the show, Basque beauty, Aitor Arrieta, danced a gentlemanly yet dishy Prince Désiré, his love ultimately dispelling the nasty magic of bad fairy, Carabosse, played in drag by the delightfully bitchily naughty, Fabian Reimair. No shortage of fab sexy cameo showpieces from athletic be-tighted males either, not least in the final Wedding act. But, to be honest, you do have to hand it to the girls. The breathtakingly balanced Erina Takahashi rightly stole the show as the eponymous Princess Aurora, eventually woken by her prince, aided by the serene Shiori Kase as the Lilac Fairy.
Stefan Bone conducted the fantastic English National Ballet Philharmonic in some of the greatest romantic music ever written. Tchaikovsky puts all his yearning and unfulfilled dreams into a lavishly defiant score that so sublimely elevates what could, otherwise, seem a rather banal story.
Hats off too for Peter Farmer's imaginatively drape-driven settings; and for Nicholas Georgiadis' courtly costumes which although, at times, did their best to hide the divine bods beneath, yet made eyes all the keener for those rarer scenes in tights! Three hours, including two intervals, pass like a steamy dream!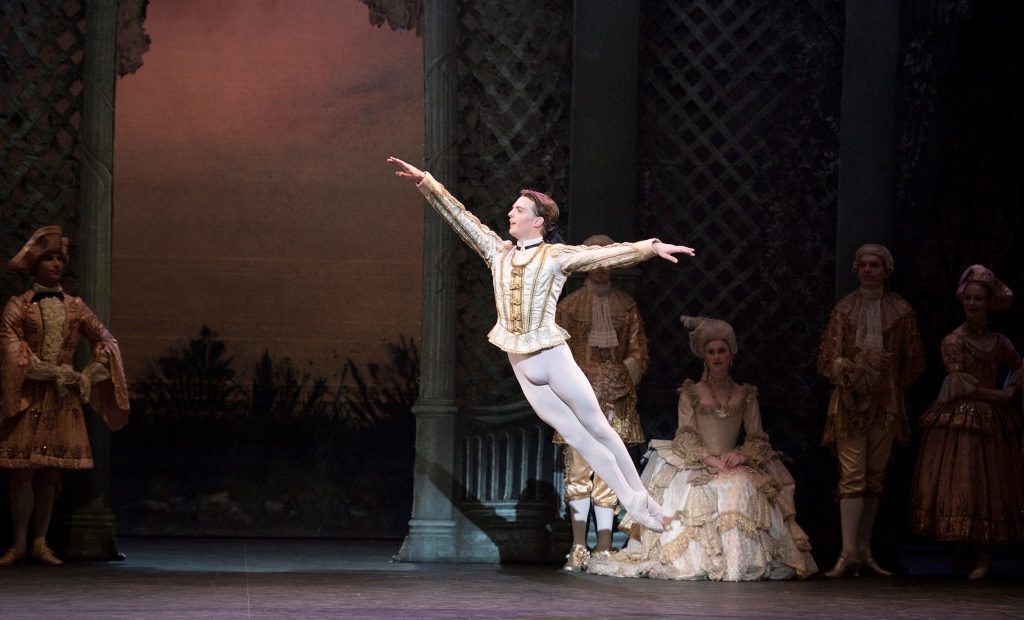 Keep 'em peeled for other English National Ballet productions, both in London and on tour. Forthcoming highlights include Akram Khan's Giselle (28 June 2018 – 29 June 2019, International Tour); WW1 centenary commemoration Lest We Forget (20-29 Sept 2018, Sadler's Wells, London); and Manon (17 Oct 2018 – 20 Jan 2019, National Tour). Plus: gay great Tchaikovsky's other two ballets, Swan Lake (21 Nov 2018 – 13 Jan 2019, National Tour) and Nutcracker (13-30 Dec 2018, London Coliseum).
Sleeping Beauty runs at the London Coliseum until 16 June 2018.
Piece by Adrian Gillan for Bent Gay Shopping and Magazine