This Saturday: Gay Men's Dance Charity Gala
Stuck for something to do Saturday night or just fancy being entertained by over 120 gay male dancers? Get yourself down to the Troxy theatre in Limehouse tomorrow and support a GREAT cause!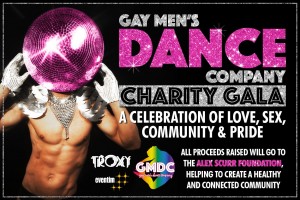 On the 8th of April there is a celebration of love, sex, community and pride with the superb Gay Men's Dance Company providing the entertainment.
With all proceeds from the evening going to the Alex Scurr Foundation, which raises money for LGBT charities and organisations in London and tries to create a healthy and connected community, a truly uplifting evening is in prospect.
Taking place on the 8th of April at the Troxy theatre in east London, this not a night to be missed. The Gay Men's Dance Company's first annual variety showcase, starring The GMDC members from London & Brighton, our Choir and Pole dancers; also featuring special guest acts: Drag Queens Aura-J and Bethany Haven, Singer/Songwriter Conleth Kane & National Pole Champion Sam King
Join them for an uplifting evening of fun and frolics, joy and jazz-hands, as they take you on a journey through song, dance and spoken word reflective of gay life in 2017.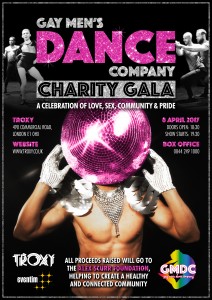 To buy tickets to this fabulous event check out the Troxy website.
Also for your chance to join the GMDC check out their website www.thegmdc.com or email them for more information: info@thegmdc.com.
This event will also be the official opening of the Alex Scurr Foundation, (ASF). All net proceeds will go to the ASF, which raises money for LGBT charities and organisations, dedicated to creating a healthier LGBT+ community in London.