Hunky Matt Watters in his Garçon Underwear
Always an eye for talent and one of our favourite underwear brands, Garçon Model sits down to talk to one of their models Matt Watters.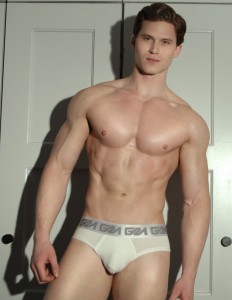 Watch the perfectly sculpted Watters below being questioned about his favourite kind of underwear whilst making a bacon sarnie and eating a tub of ice-cream. As you do.
To get your own pair of Garçon Model Underwear check out the selection in the Bent Shop.