We are Family, especially in Cardiff!
Oh Boyo! More and more gay families now include children – adopted, biological, maybe even from previous heterosexual relationships. So where better to take your little sprogs than for a fun few days out in Welsh capital, Cardiff? Maybe even for Cardiff Pride Cymru!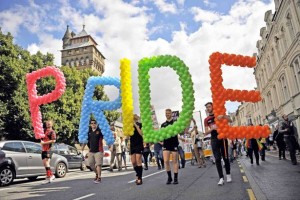 Cardiff is a fab gay place; and a fab place for kids. So, if that ticks both yours boxes, where better?
Dream of yummy lads in scrums; or strapping miner boys sluicing off their soot? Dream on! As well as breeding gloriously luscious, lilting stunners with dark hair and eyes, high cheekbones and strong jaws to die upon, Cardiff is in fact one of Europe's youngest capitals – and a truly fun place for kids! Plus: it's never been easier, or more relaxing, to get here – via ab fab Great Western Railway!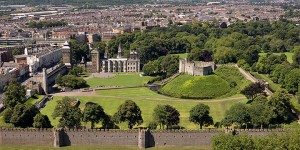 TOP TEN THINGS TO DO WITH CHILDREN (OF ALL AGES!) IN CARDIFF
Cardiff is awash with kid-friendly history and culture, including indoor options – just in case it rains!
Laser Quest – Space-age hide and seek, with your trusty laser gun, amidst up to 30 or so others in the huge fog-filled, split-level, u/v-lit arena!
Superbowl – 12 state-of-the-art lanes, including a VIP Bowling Experience. The latest scoring system, bumpers and ramps mean ten-pin's never been so cool!
Cardiff Castle – Two millennia of splendour! At once a Roman fort, an impressive Norman keep and an extraordinary Victorian Gothic fantasy palace! Plus: atmospheric Wartime Shelters, and the 'Firing Line' exhibition in the Cardiff Castle Museum of the Welsh Soldier!
New Theatre – Opened in 1906, the New Theatre seats 1,144 and hosts touring productions including musicals, plays and children's shows including an annual panto. Forthcoming highlights include Breakfast at Tiffany's (Mon 7 – Sat 12 Nov 2016); Cardiff Gang Show 2016 (Wed 16 – Sat 19 Nov 2016); The Rocky Horror Show (Mon 21 – Sat 26 Nov 2016); A Christmas Carol (Tue 29 Nov – Sat 3 Dec 2016); and Peter Pan (Sat 10 Dec 2016 – Sun 8 Jan 2017). If you've missed the fab Birmingham Stage Company staging of Roald Dahl's George's Marvellous Medicine, about a young boy whose temper-curing potion does more than he bargained for, never fear – it's on tour throughout the country until Dec 2016!
CitySightseeing Bus – To see Cardiff the easy way, just jump aboard one of these open-top double-decker beauties to take in all the sites, from the Principality Stadium to Cardiff Bay – all accompanied with illuminating and, on the odd occasion, entertaining commentary, full of fascinating facts and figures that even some of the locals won't know! Either sit-put and do-the-loop in around 50 minutes; or hop-on-off ad lib!
The Doctor Who Experience – Housed in Cardiff Bay near the BBC studios where the iconic Doctor Who series is now actually filmed – the Doctor Who Experience offers a unique, exciting and sometimes scary journey into over half a century of space-time sagas! Standard admission tickets give two thrilling adventures… The Interactive Experience – helping the Doctor save the universe; and The Exhibition Hall – stepping behind the scenes into the world's largest collection of Doctor Who props, sets and costumes! Special tickets are also available, at certain times of the year, which not only give visitors standard admission to the Doctor Who Experience but also offer… The Walking Tour – The Official Doctor Who Filming Locations Tour around Cardiff Bay; and The TARDIS Studio Set Tour – visiting the BBC Wales studios to step onto the genuine TARDIS set!
Welsh Millennium Centre – Wales' national home for the performing arts, in Cardiff Bay, with its vast sweeping exterior! Inside, home to eight resident partners, including the Welsh National Opera, it stages musicals, opera, ballet, circus and contemporary dance, plus exhibitions, workshops and tours, plus numerous free performances. In addition to the ongoing guided experience The Wondercrump World of Roald Dahl (until 14 Jan, see below), forthcoming shows in the fab main Donald Gordon Theatre include… Mamma Mia! (until 13 Nov, see below); The Full Monty (21-26 Nov); Kiss Me Kate (6-10 Dec); and Mary Poppins (14 Dec – 14 Jan).
The Wondercrump World of Roald Dahl (inside the Wales Millennium Centre; on until 14 Jan 2017, daily slots 9.45am – 6pm, always arrive 20 mins pre-slot; suitable for 7-107 year olds; minimum of 1 adult per 3 children) – This hour-long guided, group experience takes you on a magical, interactive journey to discover the secrets of a writer beloved by children of all ages. Learn about Roald Dahl's extraordinary life and the surprising inspiration for his most famous characters and stories.
Mamma Mia! (inside the Wales Millennium Centre's large Donald Gordon Theatre; on until 13 Nov 2016; suitable for 8+ year olds, alas no under-2s) – Join the ultimate feel-good party at Mamma Mia!, the world's sunniest and most exhilarating smash-hit musical! Set on a Greek island paradise, a story of love, friendship and identity is cleverly told through the timeless songs of ABBA. Sophie's quest to discover the father she's never known brings her mother face to face with three men from her distant romantic past on the eve of a wedding they'll never forget!
National Museum of Wales (https://museum.wales/cardiff/) – Set in the heart of Cardiff's imposing civic centre, home to Wales' national art, natural history, archaeology and geology collections, as well as major touring and temporary exhibitions. Something for everyone – from Impressionist paintings to gigantic dinosaurs!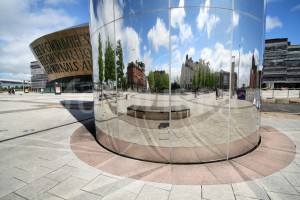 You might also take a guided tour of the vast Principality Stadium; or of the National Assembly for Wales ("Senedd") in Cardiff Bay; or take a cruise along the River Taff between city centre and Bay in the restful Princess Katharine flat-bottom boat. Shop on pedestrianised Queen Street, or in the famous Victorian Arcades. See a concert or show at St. David's Hall or the Sherman Theatre.
CARDIFF SCENE & PRIDE CYMRU
Of course, you're unlikely to sneak your sprog or sprogs past the bouncers at the clubs, and – even where its licence permits – a pub can be a bit of a bore in a child's bigger scheme!
As an aside, Cardiff's gay scene is sizeable yet compact, drinking holes ranging from traditional Golden Cross to loungy Bar Icon (60 Charles Street). Bears and leathers hang out at nearby Eagle Bar (39 Charles Street), itself mere steps from the Eagle 50 sauna. The exuberant and eccentric mince down the alley to Minsky's (Cathedral Walk, St David's Centre) barn of a cabaret bar; or to new kid Mary's near the high street. Churchill Way – just parallel to and due east of Charles Street – boasts venues like The Kings (10 Churchill Way); plus, mere doors down, Wow Bar (4a Churchill Way), with Wow Club downstairs. For more dancing, heaving Pulse (3 Churchill Way) is mere metres away.
Regardless, young or old, all ages love a party! And it's hard to beat Cardiff Pride Cymru with its parade, fair and show. Normally held every August!
Cardiff is just 2 hours away from London Paddington, and even closer from other UK cities, by wonderful GWR, Great Western Railway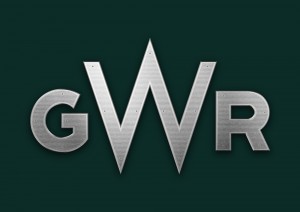 by Adrian Gillan