Dustin Lance congratulates fiancé Tom Daley
Just when you thought they couldn't get any cuter?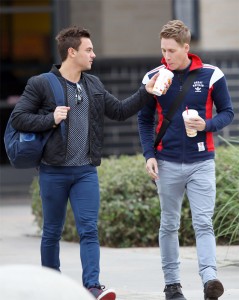 Tom Daley won bronze in the Men's synchronized 10m last night at the Olympics in Rio, and fiancé Dustin Lance could clearly not be prouder after posting this beautiful snap on Instagram.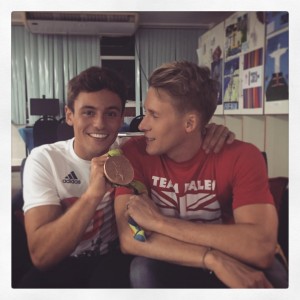 Looking on as Daley clutches his newest medal, Lance stares in loving admiration.
Congratulations Tom, on winning bronze and such a devoted partner!