We are Family, especially in Blackpool!
by Adrian Gillan for Bent.Com
More and more gay families now include children – adopted, biological, maybe even from previous heterosexual relationships. So where better to take your little sprogs than for a fun few days out by the seaside in lovely Blackpool? Maybe even for Blackpool Pride (11-12 June 2016)!
Blackpool is a fab gay place; and a fab place for kids. So, if that ticks both yours boxes, where better?
Brighton it is not: but none the worse for that. Blackpool's claim to be the gay capital of the North may be disputed by Manchester, but that doesn't stop hoards of gay day trippers and weekend-breakers swapping stylish Canal Street for some seriously unpretentious end-of-pier camped-up fun!
This small town with a big heart – dominated by drag queens and wannabe fag hag hen parties – sucks the queer spirit out of Liverpool and Preston and pulls punters in from London, Edinburgh and beyond!
STAY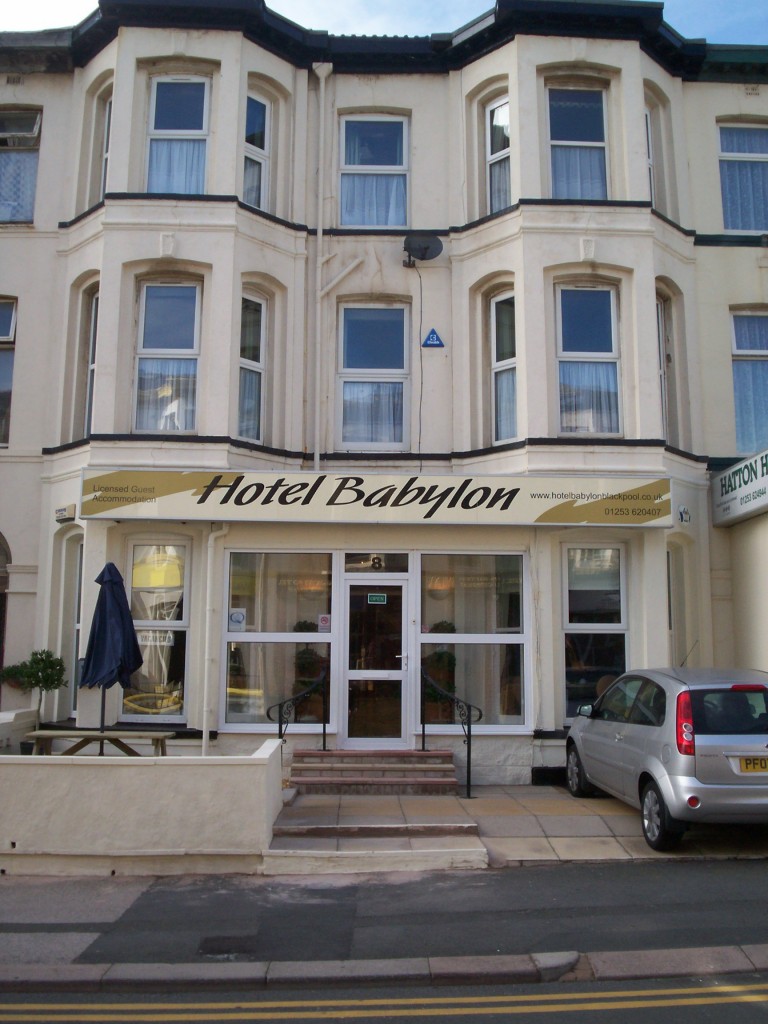 Stay at gay-family-friendly Hotel Babylon (8 Banks Street, Blackpool, FY1 1RN; T: 01253 620407;), run by lovely couple Craig and David! As seen on TV's Room 101, the Babylon has hosted many famous people including Ricky Tomlinson (a.k.a. Jim Royal), Juliet Mills and Liz Carling… to name a few! You're more than likely to be sharing breakfast with the cast of the latest show on at the Grand or Opera House! Brilliantly located, this 4-star-B&B affair, complete with fab ground floor bar-cum-games room, plus lounge-cum-dining room, is just 10 minutes' walk from Blackpool North rail station; 5 minutes' walk from The Tower and most main attractions; 3-4 minutes' walk from a clutch of top gay scene venues; and scarce 2 minutes' walk from the beach and North Pier, which you can see from most of the front bedrooms, or from the south-facing sun terrace! So who even needs a taxi!?! All rooms are en suite, with free Wi-Fi – including the flagship Babylon Suite which comes complete with a bottle of bubbly! Children under 3 stay free and those aged 3-13 go half price when sharing with 2 adults. Ask about midweek concessions too! Ace!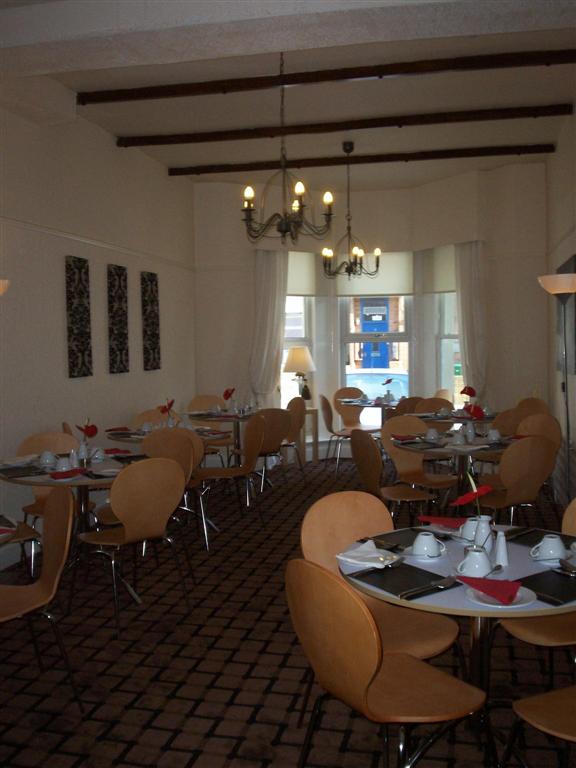 TOP TEN THINGS TO DO WITH CHILDREN (OF ALL AGES!) IN BLACKPOOL
Blackpool is so easy to each by car, train or coach; and you can access many of its top attractions – sea, beach, piers and parade – for free! Moreover, many of the rest are indoors – just in case it rains!
And even those that aren't free are readily available on the great-value Blackpool Resort Pass. In fact: choose from 2 passes! The Blackpool Resort Pass (only £55, saving over £37 on standard adult fares) gets you into 6 attractions (one entry per attraction, across 7 days) covering Blackpool Pleasure Beach and Nickelodeon Land, Blackpool Tower Eye & 4D Experience, Blackpool SEA LIFE, Madame Tussauds and Blackpool Tower Dungeon; and the Blackpool Resort Pass Plus (only £80, saving over £55 on standard adult fares) gets you into 9 attractions covering the ones already stated plus Sandcastle Waterpark, Blackpool Zoo and Blackpool Model Village & Gardens. Moreover, you can also pay to 'bolt-on' additional attractions, or a Blackpool Transport Pass for handy travel on buses/trams!
Sandy beaches and trams – three piers, connected by regular trams; and not a pebble in sight!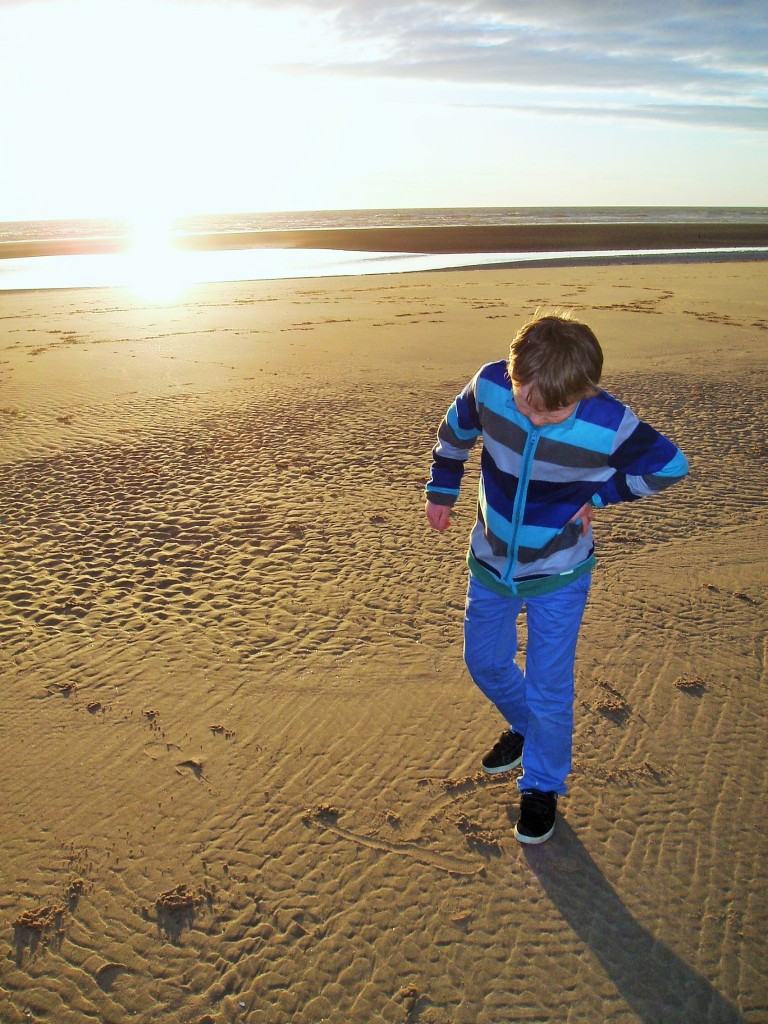 Blackpool Pleasure Beach & Nickelodeon Land – 125 rides and attractions, in one of the UK's most famous theme parks, with legendary thrills and glamorous shows! Young'ns 'll love Nickelodeon Land's dozen exciting rides bringing to life the fantastic worlds of some of the planet's most popular cartoons, including SpongeBob SquarePants and Rugrats Lost River! Family rides for all ages include Wallace & Gromit's Thrill-O-Matic, plus Dodgems, Go Karts and a Ghost Train. For adrenaline junkies, try head-spinning roller coasters like The Big One, The Big Dipper, Infusion, Valhalla, Ice Blast and new-kid Red Arrows Skyforce. Check out legendary stage shows like Hot Ice or maybe even… the Circus of Horrors!
Blackpool Tower, including the Tower Eye & 4D Experience; & Blackpool Tower Dungeon – opened to the public in 1894, though only half the height (158m) of its inspiration, the Eiffel Tower, the Blackpool Tower is still pretty much one of the top 100 tallest freestanding towers in the world, and a Grade I listed building. It now hosts 5 of the resorts' top attractions: The Blackpool Tower Eye & 4D Experience (glass SkyWalk and 4D cinema); The Blackpool Tower Circus, the UK's biggest; The Blackpool Tower Ballroom; Jungle Jim's indoor adventure playground; and The Blackpool Tower Dungeon, with 10 live actor shows, 1000 years of history and 1 exciting ride… if you dare!
SEA LIFE Blackpool – 50 dazzling displays featuring over 2,000 spectacular aquatic creatures including tropical sharks, colourful reef fish, octopus, rays and sea horses. Experience the wonders of underwater life right on the Promenade… without getting wet!
Madame Tussauds Blackpool – northern outpost for life-size wax replicas of famous celebs and historic icons in themed galleries!
Blackpool Zoo – 32 acres of spacious parkland with lakes, waterfalls and woods – plus big cats, elephants, giraffes, gorillas, orang-utans, sea lions and suchlike!
Sandcastle Waterpark – UKs largest indoor waterpark with around 18 attractions including water slides, fun pools, wave machine, water chutes, burger bars, snack bars, arcades, swim shop and more. Opposite the Pleasure Beach on the Promenade!
Blackpool Model Village & Gardens – the "Biggest Little Village in Lancashire"! Hundreds of models and figures depicting British life, culture and humour!
Blackpool Winter Gardens, including Opera House – see a stunning show at this historic and ornate Art Deco entertainment complex boasting twelve different venues, including theatres, a ballroom and conference facilities. With 3,000 capacity, Blackpool Opera House is one of the largest theatres in the UK and indeed Europe, with one of the biggest stages, which has been graced by some of the greatest stars of all time including Frank Sinatra, Judy Garland and Bob Hope… even One Direction! Forthcoming top touring shows it will host include Twinkletoes – Song and Dance Extravaganza (13-16 April 2016); AVENUE Q (6-11 June 2016); The Sound of Music (5-9 July 2016); and James & The Giant Peach (18-23 July 2016), not to mention their fab Xmas show, Great Expectations – The Musical (10 Dec 2016 – 7 Jan 2017).
Illuminations – autumn feast of light!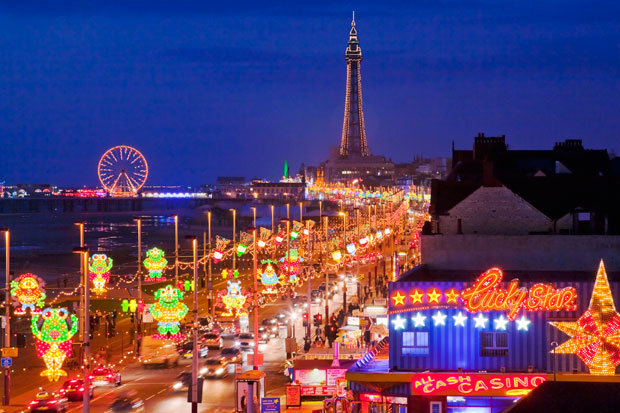 BLACKPOOL SCENE… & PRIDE: SAT/SUN 11-12 JUNE 2016
Of course, you're unlikely to sneak your sprog or sprogs past the bouncers at the clubs, and – even where its licence permits – a pub can be a bit of a bore in a child's bigger scheme!
As an aside, Blackpool's gay scene does in fact lie, tantalising and tightly packed, between Blackpool North rail station and the front – in the very shadow of the Tower. Minus kids, one could have happily taken in a show at Funny Girls (5 Dickson Road;), the world-famous long-running trans-burlesque that helps make Blackpool "the Vegas of the North". Then, one could have downed a drink at dancy Kaos Bar (38-42 Queen Street;) or enjoyed camp fun at the likes of Peek-a-Booze (72-74 Dickson Road;), Stillies (114 Talbot Road;, replacing Mardi Gras) or Roxy's (23 Queen Street;) – to name a few! Then, one could have warmed up at The Flying Handbag (44 Queen Street; ), before hitting adjoining main multilevel state-of-the-art clubbing event, Flamingo (44 Queen Street; ). And we hardly dare whisper mention of local saunas like long-running Acqua (25-27 Springfield Road;) or W3 / Wet Wet Wet Sauna (1-3 Charles Street;). Could have? Would have! Hey ho!
That said, all ages love a party! And, one of the biggest and best Pride Festivals in the UK, Blackpool Pride celebrates its 10th anniversary this year, Sat/Sun 11/12 June 2016. What-is-more, the whole family's invited! Loudly and proudly parade along the famous Promenade "Golden Mile", from the Waterpark to the gorgeous Winter Gardens, which itself then duly becomes home to the gloriously free Pride Festival throughout the Saturday and Sunday afternoons – featuring great live entertainment on the main stage, dozens of market stalls, an Adult Only area, a women's area, plus a Youth and Family area. Hooray!