Roll up, Roll up for La Soirée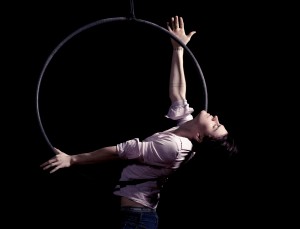 Featuring world class performers from across the globe, leave all your troubles at the door and be transported once again to the seductive world of La Soirée…
The crowned winner of this year's prestigious Olivier Award for Best Entertainment and fresh from a magnificent world tour, the awe-inspiring cabaret sensation is thrilled to return home to London for a sixth season in the capital. From 27 October 2015 until 17 January 2016 the little show with a big heart will make its triumphant return to the Southbank Centre, taking up residency in the deliciously decadent La Soirée Spiegeltent.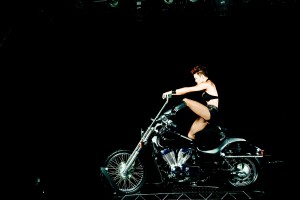 The irresistible global theatrical phenomenon has now seen more than 75 artists take their place on the iconic red stage across five continents, with over 150 acts between them. Audiences and critics alike have been wooed by La Soirée's ever-expanding, fabulously dysfunctional family in more than 25 cities, from Darwin to Manila, stopping off at Hong Kong, Melbourne, Montreal, Paris and New York along the way.
To extend a heartfelt thanks to their London supporters, an Early Bird Deal has been concocted to offer £10 off all seats for shows in October and November if booked before 31 October. Full details can be found below.
So dust off the cobwebs and sashay on over to the La Soirée Spiegeltent, a velvet draped salon of carved wood, polished mirrors, crystal and leadlight. Prepare to be amazed, astonished and aroused by the very crème de la crème of the cabaret world:
THE ENGLISH GENTS
Denis Lock and Hamish McCann are two delightfully devilish and cordial "English" gentlemen who perform inconceivable feats of acrobatic skill, strength and balance, whilst casually puffing a pipe, reading the newspaper and sporting the stiffest of British upper lips. The act mixes their highly skilled feats with a dry English wit, unexpectedly climaxing with the two hilariously baring near-all for Queen and country and in the process displaying more pure sex appeal than ever before seen under a bowler hat.
MOOKY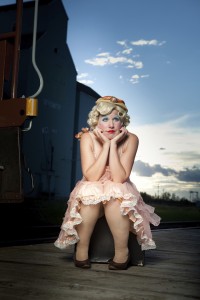 La Soirée is proud to welcome Canadian-born Mooky Cornish into the bosom of its unconventional family. Renowned for her side-splitting physical comedy, Mooky is one of the funniest ladies working on the international circuit today. Irresistible and captivating, this quirky comedienne has entranced over a million spectators worldwide in both North America and Europe. Mooky's illustrious background includes being the lead clown and inspiration for Cirque du Soleil's best-selling production, Varekai. Among her many talents Mooky is a pianist, puppeteer, mask maker, accordion squeezer and chicken trainer. 'Is there anything she can't do?' we hear you cry. Not likely.
HAMISH MCCANN'S POLE ACT
This English Gent has been seducing audiences across the globe with his jaw-dropping pole act since 2009. His late night cabaret version of Singing in the Rain has acquired a worldwide cult reputation with this extremely skilled, stylish and oh so sexy routine which is sure to leave you 'feeling good'…
DENIS LOCK'S BUBBLE ACT
From sheer strength to daring delicacy, what this English Gent puffs out of his pipe defies belief. An act where science steps away from the chalkboard and reveals its beauty and mystique through a bubble, La Soirée can't wait to introduce you to Denis Lock's newest act. Think you've seen it all with bubble-blowing? Prepare to hold your breath and gaze on in wonder.
ASHER TRELEAVEN
La Soirée is proud to welcome sexual gentleman and overall bon vivant, Asher Treleaven, into the folds of its ample bosom. One of Australia's most critically-acclaimed comedians, the former drama school dropout but accomplished circus school graduate has travelled the world over with his unique blend of physical comedy, socially responsible rhetoric and overenthusiastic sexual patter, racking up awards and nominations on his winding path. Not sure whether to laugh or blush? Have no fear – sit back, try to relax and enjoy this indescribable ride!
MARIO QUEEN OF THE CIRCUS
A showman of exceptional talents, Clarke McFarlane's Mario is a leather-bursting reincarnation of Freddie Mercury – that's if you can imagine a Freddie who had been able to juggle, ride a unicycle and if indeed he had ever run away to join the circus. Mario's greatest skill, however, is to make even the most intimate of venues into a rocking arena spectacle, and to unite even the largest venues into one arm-waving excuse for a crowd-surf.
CAPTAIN FRODO
The son of a famous Norse magician, this wunderkind has graced the stage since he was four. Possessed of an utterly beguiling charm, and famed the world over for bending, contorting and manipulating his body into shapes that are as astonishing as they are unnatural, Frodo is one of a kind. You will never look at a tennis racquet, much less a baked-bean tin, the same way again.
BRET PFISTER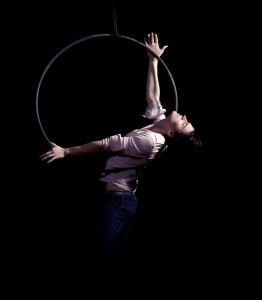 Supple, sexy, skilful and stunningly handsome, Bret Pfister brings the finest of New York's cabaret talent to La Soirée. Equally inspired by the neo-Weimar cabaret movement and the new-wave, synth-pop sounds of the 1980s, he blends awesome physical skill and a cool insouciance into his exquisite, punked-up aerial ballet.
YAMMEL RODRIGUEZ
General Yammel, notoriously known for her love of the finest Cuban cigars, has been drafted in to whip our army of circus fans into shape. Rapidly becoming a well-known siren of the cabaret scene, with her unique technique on a single strap, she will soon be dominating the stages of the world.
La Soirée's Spiegeltent at Southbank Centre
27 October 2015 – 17 January 2016
Tickets from £15
Twitter: @lasoireelive
Instagram: lasoireelive