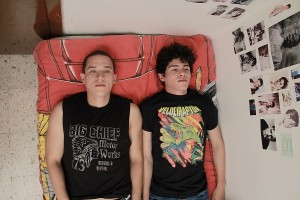 On the eve of an imminent apocalypse, two buddies one gay, one undecided – wander the streets.
Deep in conversation, Mexican boys Alex and Diego bond while sharing their fears and desires about sex and intimacy. Once they make their way to Alex's bedroom, the true nature of their relationship is made clear.
The strength of their unbreakable friendship helps them test the limits of trust and loyalty while pushing one another into exciting new realms of sexual exploration. A smart, heartfelt mix of drama, science fiction and romance, Velociraptor is a brilliant evocation of what it means to be young man, exploring male friendship and desire in an entirely fresh way.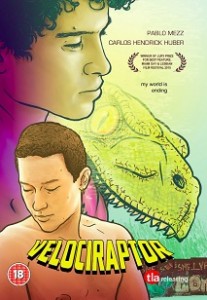 Winner- Best Film- Miami Gay and Lesbian Film Festival
November: TLA Releasing